Published: April 30, 2023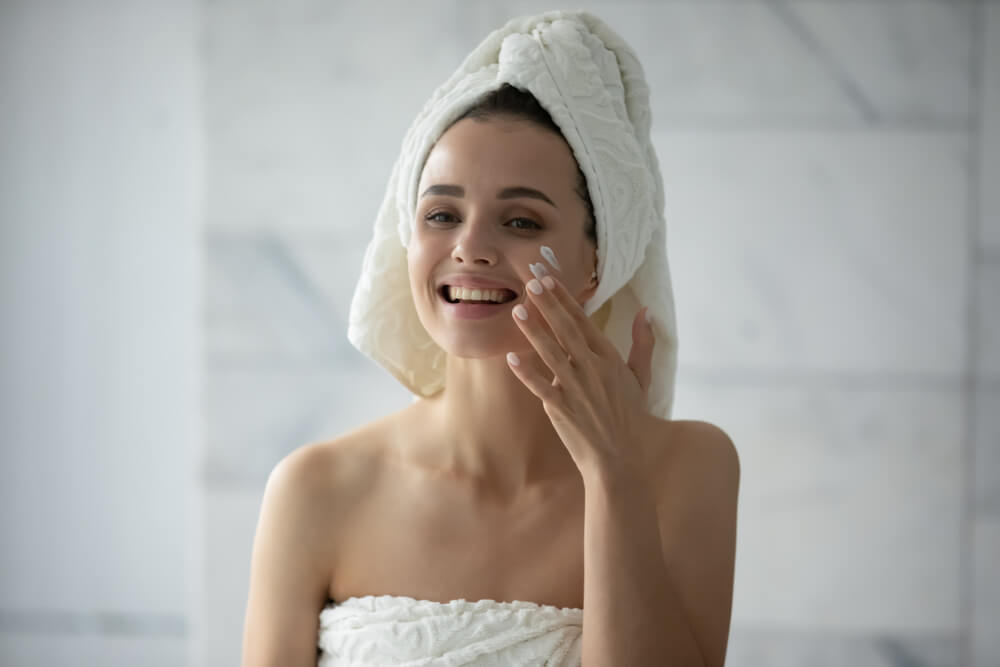 After a long and tiring day, the temptation to crawl into bed without dealing with your skin first is often too strong to resist. However, once morning rolls around and you take a look in the mirror, chances are that you'll regret not spending a few minutes giving your skin some extra TLC before you hit the sack.
If you want to wake up with glowing skin, then a nighttime skincare routine is an absolute must. Read on as Avinichi explains why, along with the various steps that your PM skincare routine should consist of if you want to rise to a radiant complexion each morning.
Why is a Nighttime Skincare Routine So Important?
While a morning skincare routine is important as well, nighttime routines are particularly so, for a few different reasons.
For starters, nighttime is when your skin goes into repair mode. During the day, it's busy defending itself against environmental harm. However, once you go to sleep at night, your body clock sends signals to your skin that trigger cell regeneration. In order to do this efficiently, your skin cells need plenty of moisture and nutrients, which certain topical products can provide.
At night, your skin barrier is also less active. This is why many experience itching and dryness in the evenings, even though their skin was absolutely fine during the day. However, this reduced barrier function is something that you can use to your advantage. It causes an increase in skin permeation. This means that any topical products that you apply at night will penetrate into your skin more effectively than if you were to apply them during the day. As a result, a nighttime skincare routine is the perfect opportunity to pamper your skin with potent actives.
The Benefits of a Nighttime Skincare Routine
So, considering all of the above, what exactly can you expect to experience after developing and following a good nighttime skincare routine? 
Here are just a few of the benefits:
You'll be helping your skin cells to feel strengthened and supported as they go about their important nightly tasks.
You'll be able to give your skin cells the moisture that they crave overnight since this is when moisture loss is at its highest. As a result, your skin will feel softer and better hydrated in the morning, rather than dry and rough.
A nighttime skincare routine can help to counter the appearance of any environmental damage that your skin has encountered over the course of the day.
You'll be able to clear away any makeup, dirt, and other impurities that have built up on your skin during the day. Those particles would otherwise sink into your pores and cause some serious damage over time.
Your skincare products will often be more effective when applied at night.
What Should a Nighttime Skincare Routine Consist of?
Wondering which products you should be using in a nighttime skincare routine? Let's take a look at some of the best:
A High-Quality Cleanser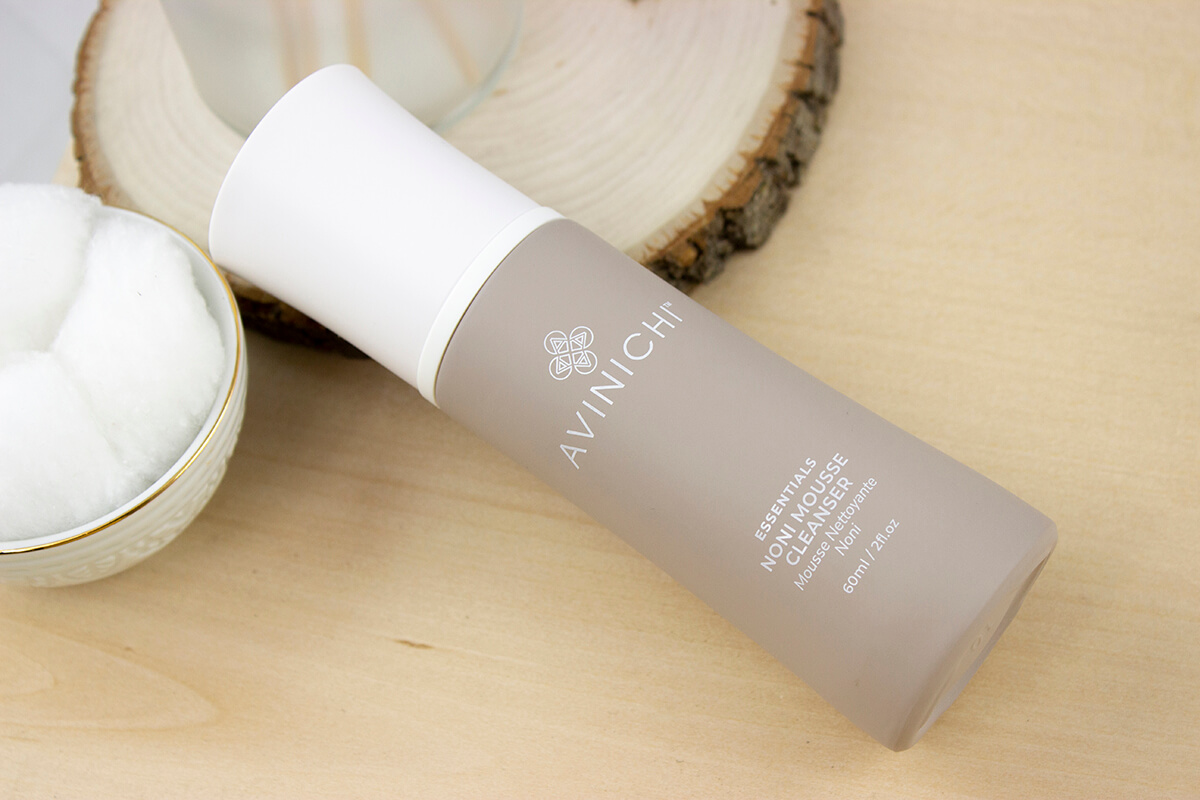 Cleansing should always be the very first step in a nighttime skincare routine. This removes the layer of daily dirt and dead skin cells that covers the surface of the skin, which will therefore allow all of the other products that you use to better penetrate into your skin.
However, while cleansing may be essential, finding a good cleanser can be tricky. Your skin is more sensitive at night. It needs a cleanser that doesn't contain any harsh sulfates. These severely dry the skin out while interfering with the skin's natural pH balance. This can cause a number of problems in the long run.
Sulfate-free cleansers can be hard to find, which is why our Noni Mousse Cleanser is such a hit. This formula contains gentle cleansing agents that won't damage your skin's outer layer. It's also infused with a number of other hydrating compounds to ensure that your skin doesn't feel dry post-cleanse. From aloe vera extract to argan oil to noni fruit extract, you'll love how soft and supple your skin feels each time you use this cleanser!
A Hydrating Toner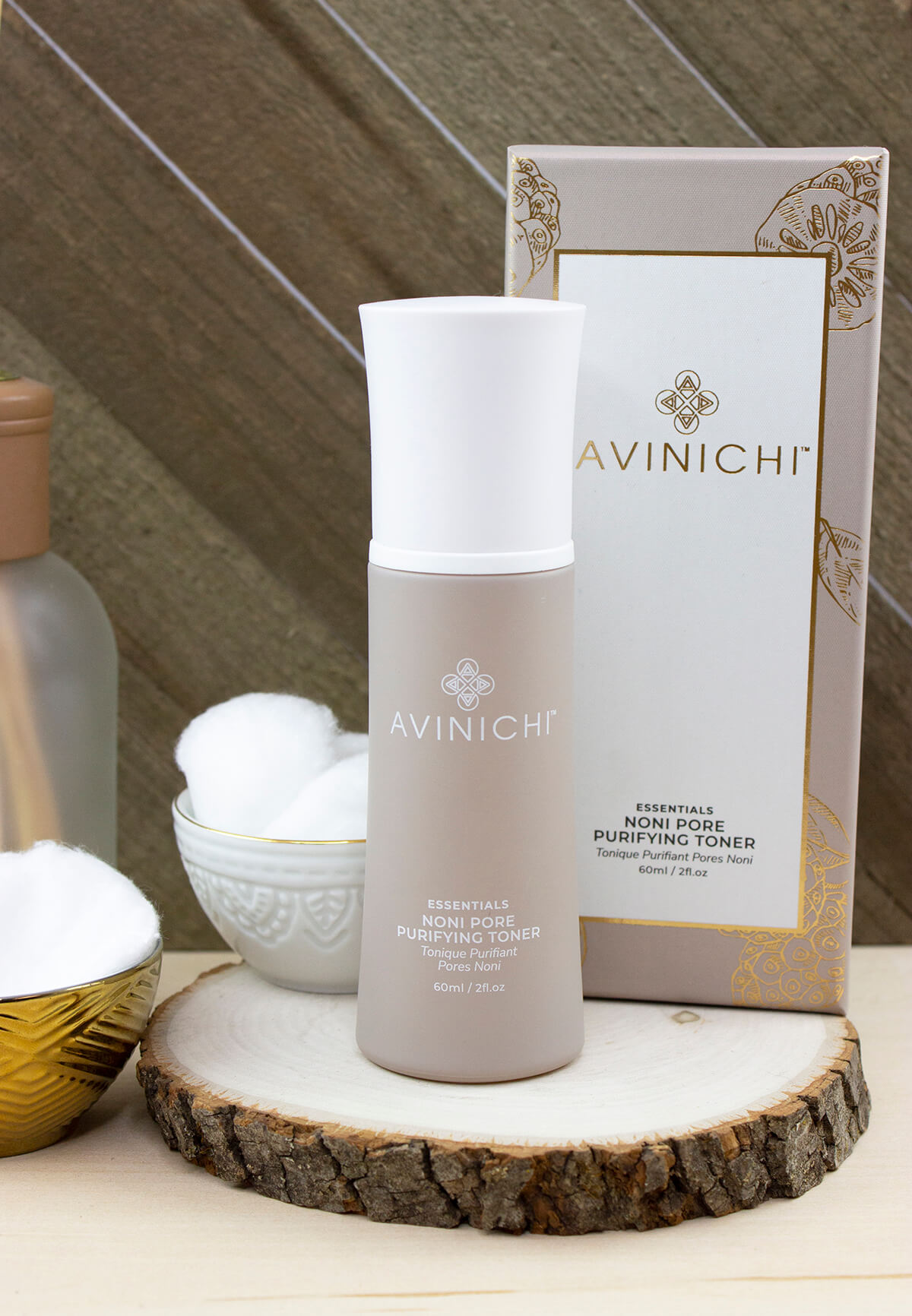 Even the gentlest of cleansers will still leave your skin feeling a little thirsty. After all, it will have removed all of those dead skin cells that were helping to keep moisture trapped in, along with some of your naturally moisturizing sebum. 
So, to ensure that your skin cells feel replenished, which will then make them feel more receptive to the rest of the products that you apply, always follow your cleanser up with a toner.
That said, pick the right toner. Don't go for a formula that contains drying alcohols. Instead, look for a toner that's brimming with hydrating extracts, such as Avinichi's Noni Pore Purifying Toner. With cucumber fruit extract, chamomile flower extract, and noni fruit extract, this is a toner that your skin will quickly drink up. 
A Couple of Serums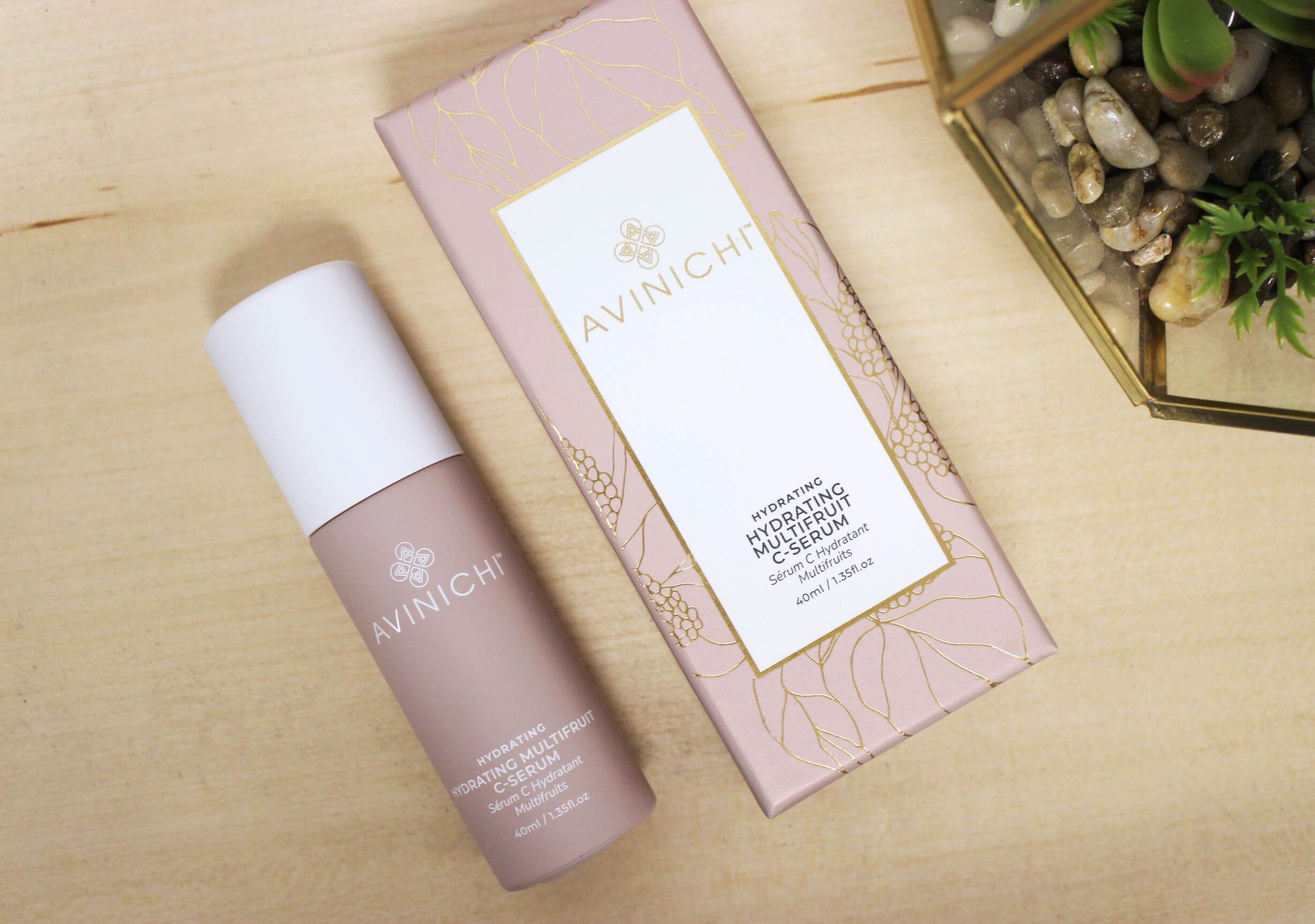 As we mentioned earlier, evenings are the perfect time to treat your skin to powerful active ingredients, and serums are the best way to do this. Since serums are so lightweight in texture, they quickly sink into the skin, as opposed to creams that work on the surface.
While some serums are great all-rounders, most are designed to target one or two specific visible skin concerns. So, look for formulas that do what you need them to do.
For example, the Hydrating Antioxidant Serum in our Phyto Thermal Collection is ideal for anyone with dehydrated skin. It's packed with lightweight humectants and peptides to quench thirsty skin without leaving it feeling weighed down.
If the appearance of wrinkles or dark spots has also been bothering you, then add our Hydrating Multifruit C Serum to your nighttime skincare routine too. This serum is loaded with powerful skin-loving vitamins, including two forms of vitamin C. It will brighten and tighten the look of your skin while also giving your skin some extra hydration with its antioxidant-rich plant oils.
Struggling with the appearance of fine lines, loose skin, or puffiness around the eyes? If so, your nighttime skincare routine would benefit from an eye serum as well. Consider the Avinichi Eye Rescue Phyto Serum. It will smooth, lift, and firm the look of your eye area.
Which serum should you apply first? Start with your eye serum and then move on to the lightest of your face serums, before working your way up to the thickest.
A Night Cream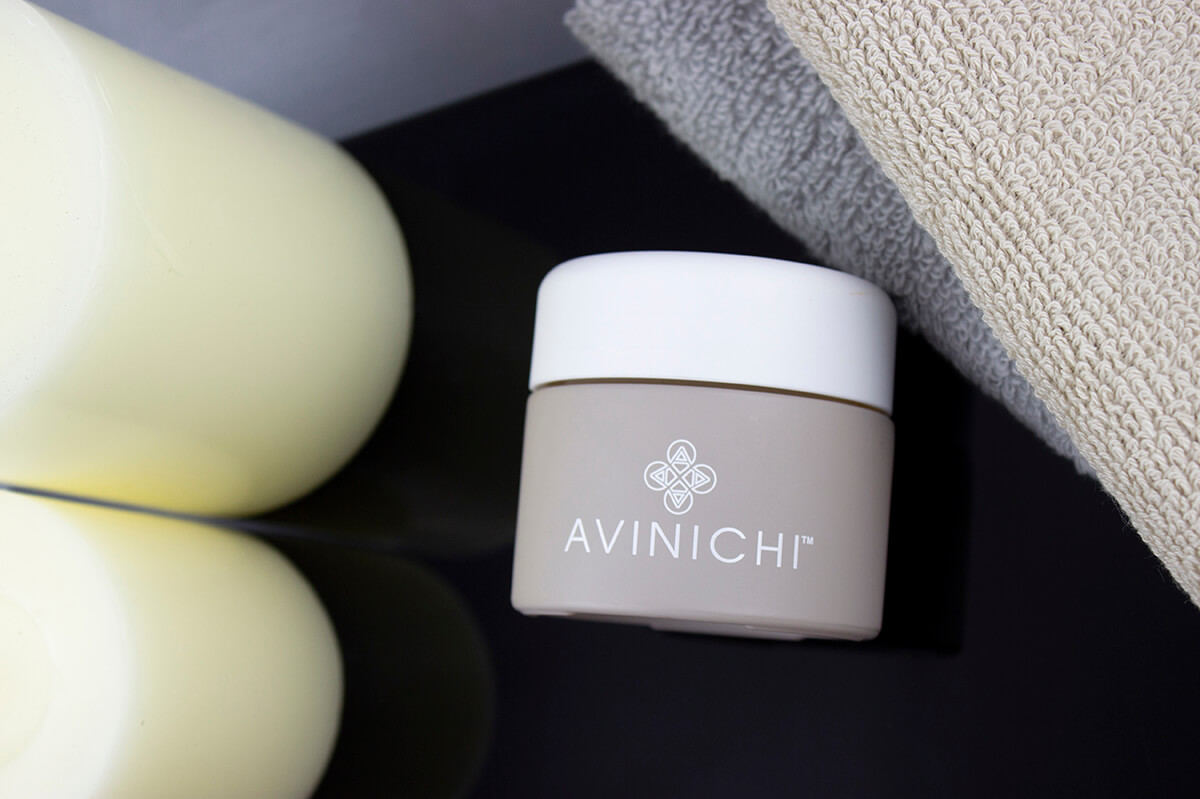 While some people use the same face cream day and night, we would highly recommend adding a dedicated night cream to your evening skincare routine. Why? Because of how your skin performs such a different role at night. A night cream will be richer and thicker than a day cream, and will usually also be packed with more vitamins and antioxidants. These will help your skin cells to repair the look of environmental damage.
Our favorite formula is the Noni Night Repair Cream. Its moisturizing properties come from a blend of shea butter, jojoba oil, sodium hyaluronate, and vitamin E. At the same time, it helps to fight the visibility of skin damage with vitamin A, organic green tea leaf extract, and noni fruit extract. 
Use this cream every evening and you'll wake up to skin that looks beautifully smooth and firm.
A Neck Cream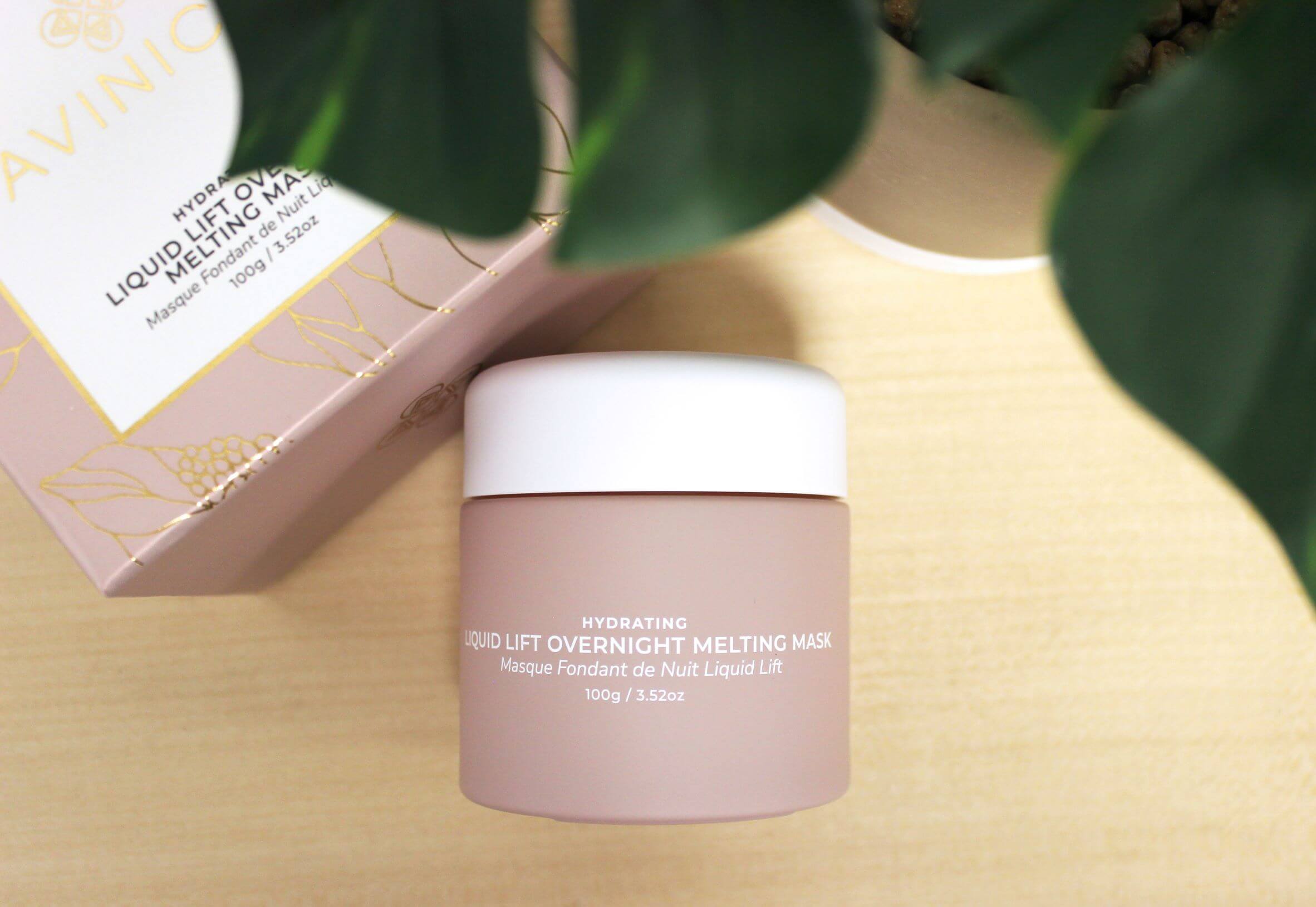 When it comes to the average skincare routine, the neck is often neglected. However, the skin here needs some extra attention too. Just like the skin on your face, it's relatively thin and fragile. It's also pretty much always in motion, which is why it's one of the first parts of the face and body to develop wrinkles and sagging.
This is where a neck cream comes in. Sure, you can use your face cream on your neck too, but a neck cream will give you even more benefits. A dedicated neck formula, such as the Avinichi Lift + Tighten Superberry Neck Cream, will be designed to firm and lift the look of loose skin on the neck. This will also help to tighten the complexion, making wrinkles and neck lines less visible.
Weekly Exfoliation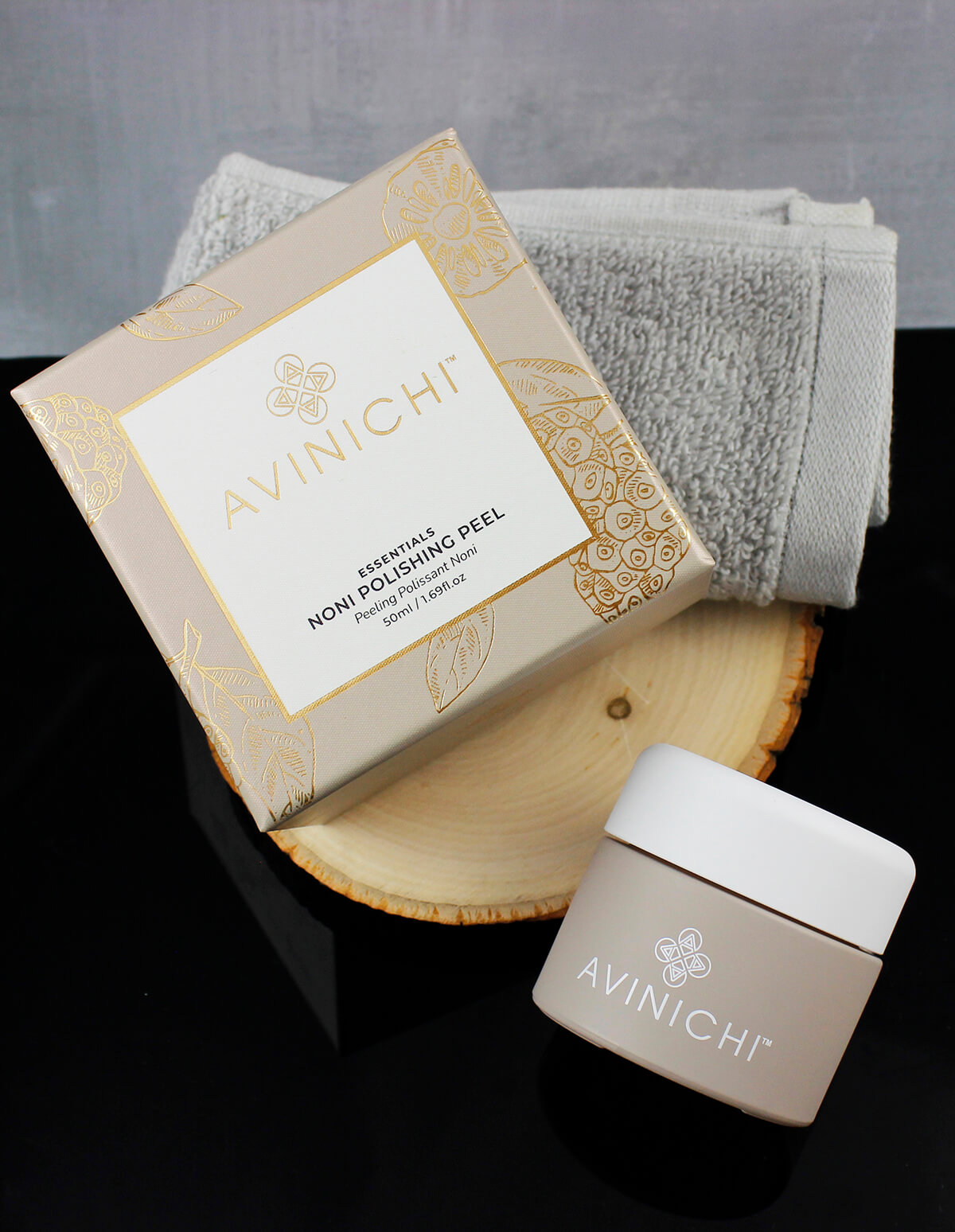 The above products are fantastic components to add to a daily PM skincare routine. However, it's also important to add in an exfoliant once or twice a week. This should follow on from your cleanser.
Our favorite exfoliating formula is the Avinichi Noni Polishing Peel. It contains elements of both physical and chemical exfoliation to bring you the advantages of each without any of the associated irritation. 
A Weekly Face Mask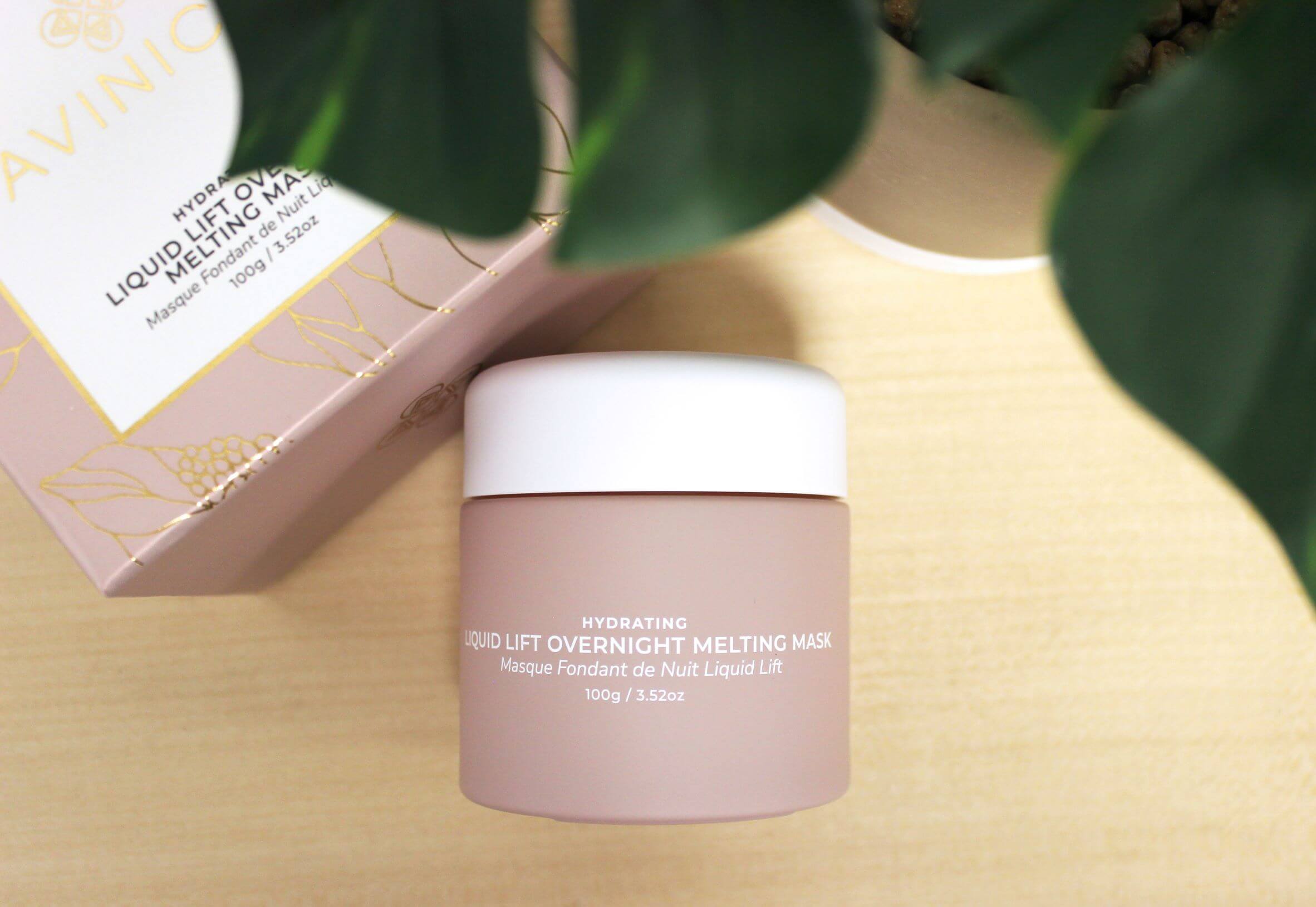 After your weekly exfoliation session, pamper your skin with a face mask. Masks are such a great way to give your skin an extra dose of vitamins and antioxidants, especially if you choose one designed for nighttime use.
The Avinichi Liquid Lift Overnight Melting Mask is the perfect example. This leave-on formula contains a long list of potent superfruit extracts, all of which offer up a unique range of antioxidants. It's also infused with several hydrating and moisturizing ingredients, from squalane to sodium hyaluronate, ensuring that your skin will look beautifully plump and glowy in the morning.
When Exactly Should You Be Applying Your Nighttime Skincare Products?
Now that you have your evening skincare routine all figured out, you're probably wondering where exactly it should fit into your nighttime schedule. 
Well, ideally, you should be carrying out your PM skincare routine about 10-15 minutes before you actually get into bed.
Apply your products even sooner than this and your face will likely end up contaminated by more bacteria and other impurities before you hit the sack, which will interfere with how your products work. However, jump into bed the minute you've finished slathering your face with your skincare products and your pillow will end up absorbing them faster than your skin will.
Summary
If you currently wake up with skin that looks either dry, greasy, rough, or dull, then this is a sign that you need to make some improvements to your nighttime skincare routine. Fortunately, this isn't too difficult, especially if you have Avinichi's advanced formulas by your side. Follow the steps above and it won't be long before your skin looks and feels flawlessly radiant each and every morning.