Published: March 30, 2023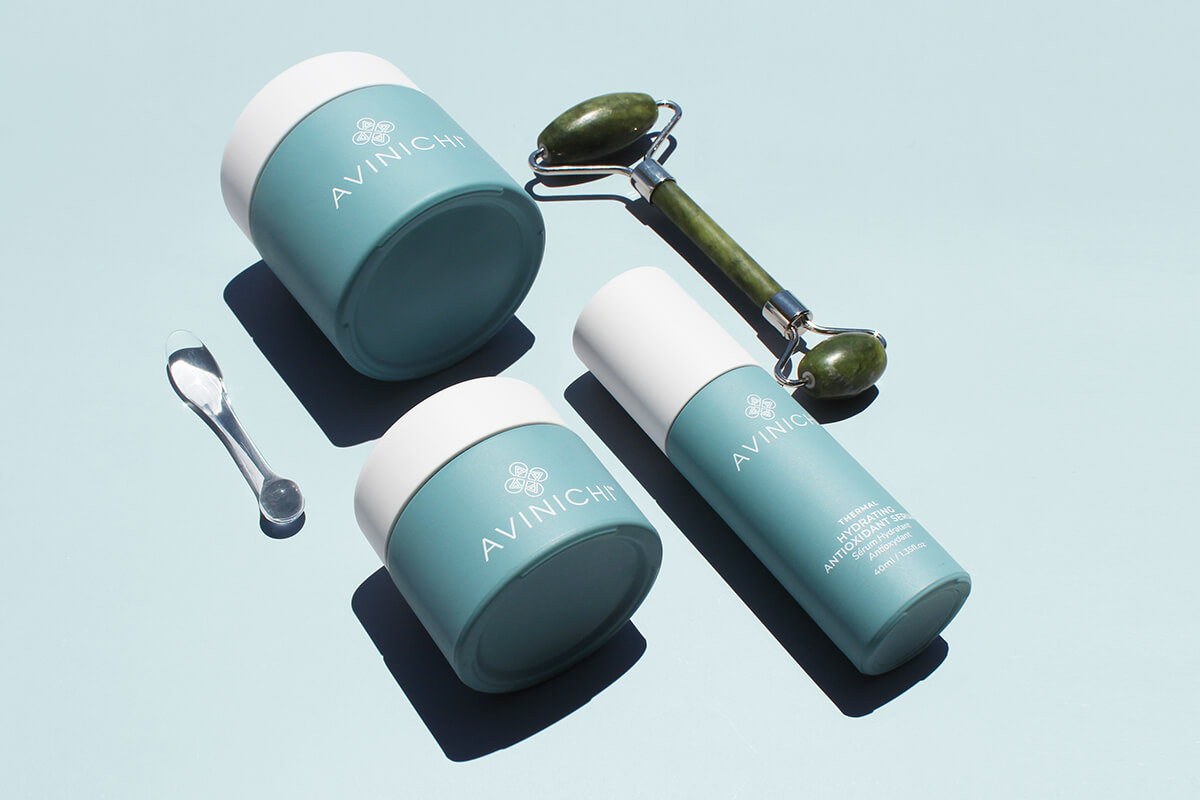 You're probably already familiar with a number of the different superfoods out there. Hopefully, your diet contains plenty of them since they can improve a person's health in so many ways.
While consuming a variety of superfoods will do your skin the world of good, your skin can actually benefit from these ingredients even more if they're applied topically too. This is how the concept of superfood skincare was born – something that forms the foundations of the Avinichi brand. 
Read on as we explain more about how superfood skincare could benefit your skin, along with the best superfood ingredients to look for in skincare products.
What Exactly Are Superfoods?
The term 'superfood' may be relatively new, but it refers to foods that have been eaten for centuries. 
What makes an ingredient a superfood is its nutritionally-dense composition. Superfoods are revered for containing a significantly higher concentration of antioxidants, vitamins, essential fatty acids, and phytochemicals than other foods. As a result, a single superfood is able to offer up such a wide range of different benefits. 
With all of that considered, it's hardly surprising that superfood ingredients have been increasingly working their way into the skincare world. 
The Benefits of Using Skincare Infused With Superfoods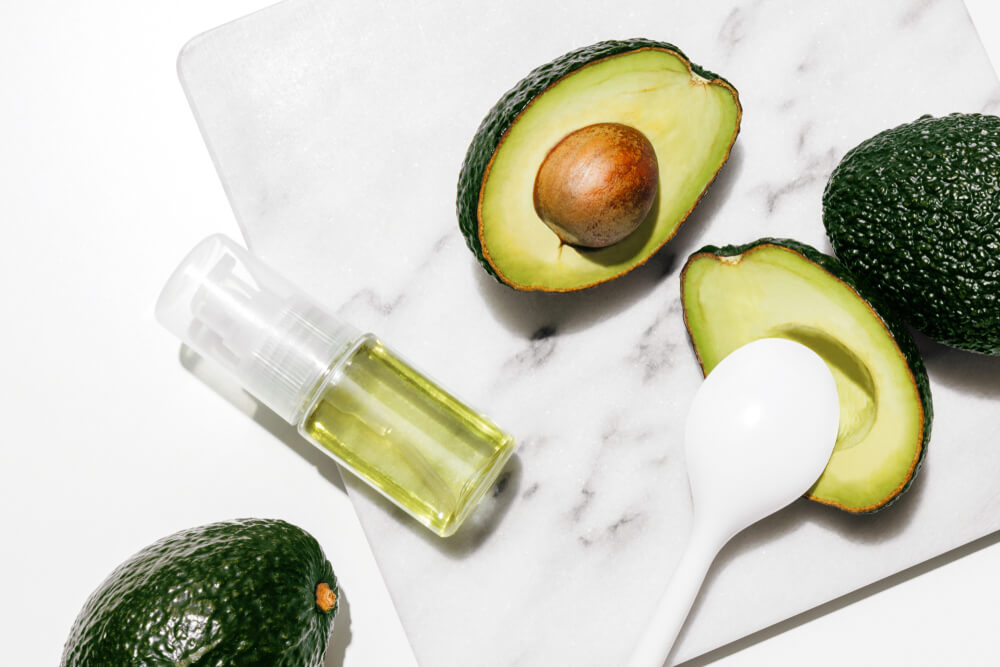 So, what exactly does superfood skincare do for the skin? 
Well, it somewhat depends on the superfood in question. As mentioned, the term 'superfood' refers to a vast group of ingredients, many of which are very different. Within the superfood grouping, there are nine categories. These include cacao products, algae, dried berries and fruit, mushroom extracts, nuts and seeds, and bee products. As you can imagine, each one will act quite differently when applied to the skin.
However, in general, you can expect superfood skincare to boost your complexion in a variety of ways. From reducing the look of inflammation to minimizing the visibility of wrinkles to defending against the appearance of environmental damage, the benefits that you can expect to experience are very multi-faceted, making superfood skincare an effective way to improve your overall complexion.
Key Superfoods to Look for in Your Skincare Products
Just about every superfood out there will benefit your skin in some way when applied topically. However, there's no denying that some offer more skin-loving benefits than others…
Avocado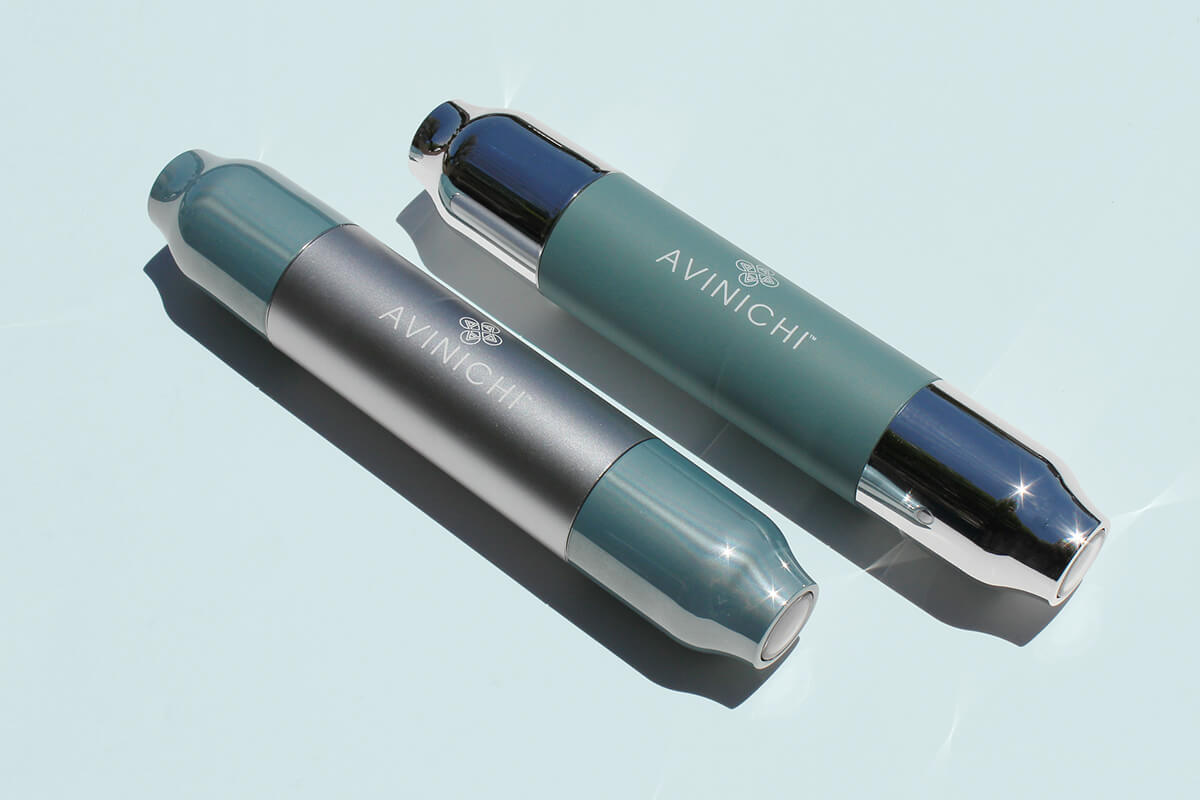 Avocados are one of the most famous superfoods around, and this is because they also happen to be one of the most nutrient-dense foods available. With more than 20 vitamins, minerals, and phytonutrients, avocados can really give the complexion a boost. Even better, they're packed with beneficial fatty acids that hydrate, moisturize, and rebalance the appearance.
Avocados are used in oil form in skincare products. Rather than being obtained from the seed, avocado oil comes from the flesh of the fruit, enabling it to retain its fatty acid content. This means that you can expect any avocado oil-infused product to feel extremely soothing and moisturizing.
With avocado being one of the best superfoods around, you'll find the ingredient in several Avinichi formulas, including both the Alpha Fine Line Surface Filler and the Beta Fine Line Surface Filler. These formulas harness the complexion-plumping properties of avocado oil in products that can immediately make the skin look smoother and younger.
Reishi Mushrooms
There are many mushrooms out there, but not all are classed as superfoods. Certain mushrooms are more nutrient-dense than others, with reishi mushrooms leading the way. 
Reishi mushrooms are loaded with beta-glucans, which hydrate the skin while preventing the appearance of oxidative damage. Their polysaccharides reduce the look of inflammation. Meanwhile, the array of amino acids found in reishi mushrooms help to improve the look of skin firmness, texture, and elasticity.
At Avinichi, we love this superfood so much that we have created an entire collection dedicated to it. Each of the products in this collection features reishi mushroom, along with a number of other superfoods. If you can't decide which to try first, start with our Phyto Remedy Thermal Mask. Not only will it pamper your skin with a spa-like experience, but it will also enable you to enjoy the many complexion-enhancing benefits offered by reishi mushrooms.
Camu Camu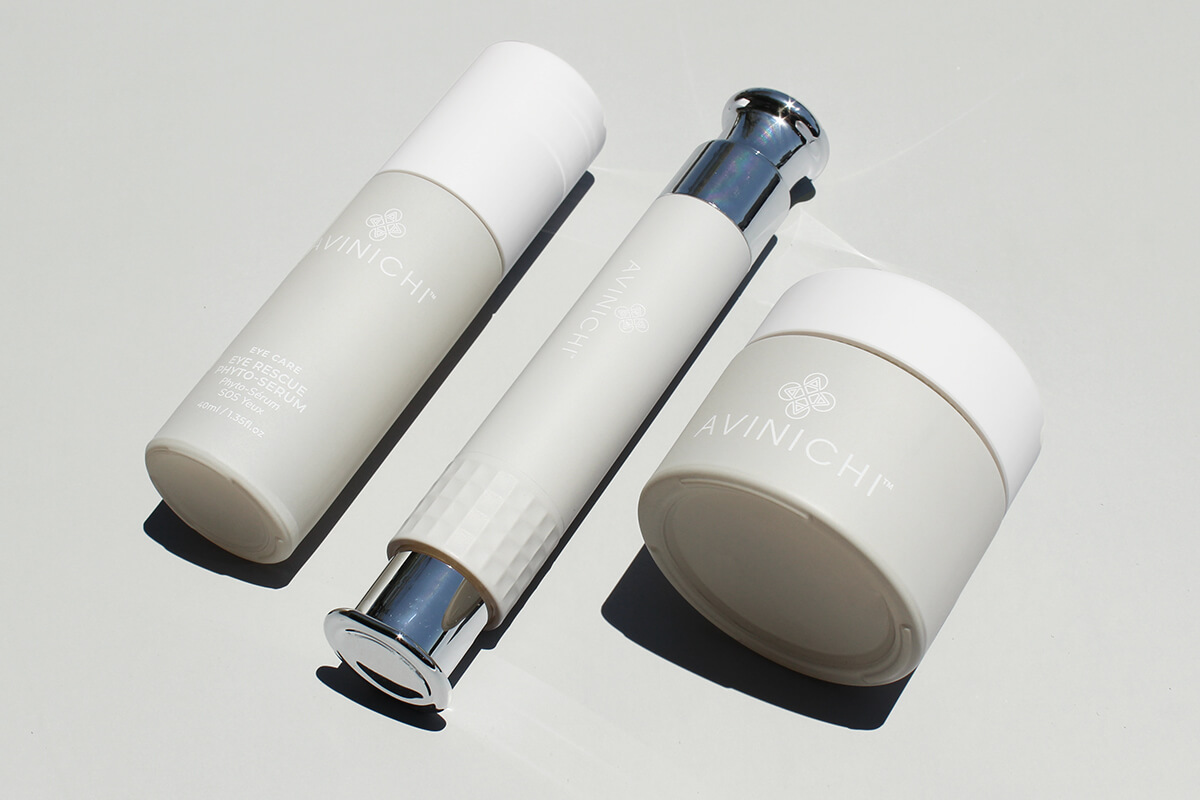 Camu camu is a superfood that many aren't familiar with. It's a red/purple cherry-sized berry native to the Amazon rainforest. It only recently came into the limelight and is now commonly consumed in powder form for its vitamin C content. 
In addition to vitamin C, camu camu also contains a number of other polyphenols that make it a fantastic skincare ingredient for reducing the appearance of aging. Be it dark spots, wrinkles, sagging skin, or anything else, camu camu can help to firm and tighten up your complexion to leave it looking smoother and younger.
With such powerful properties behind it, camu camu is another ingredient that has inspired an entire Avinichi collection. The products in our Camu Camu Collection are all designed for the eye area. This superfruit may be potent but it's also very gentle, making it perfect for the delicate skin around the eyes.
Black Mulberry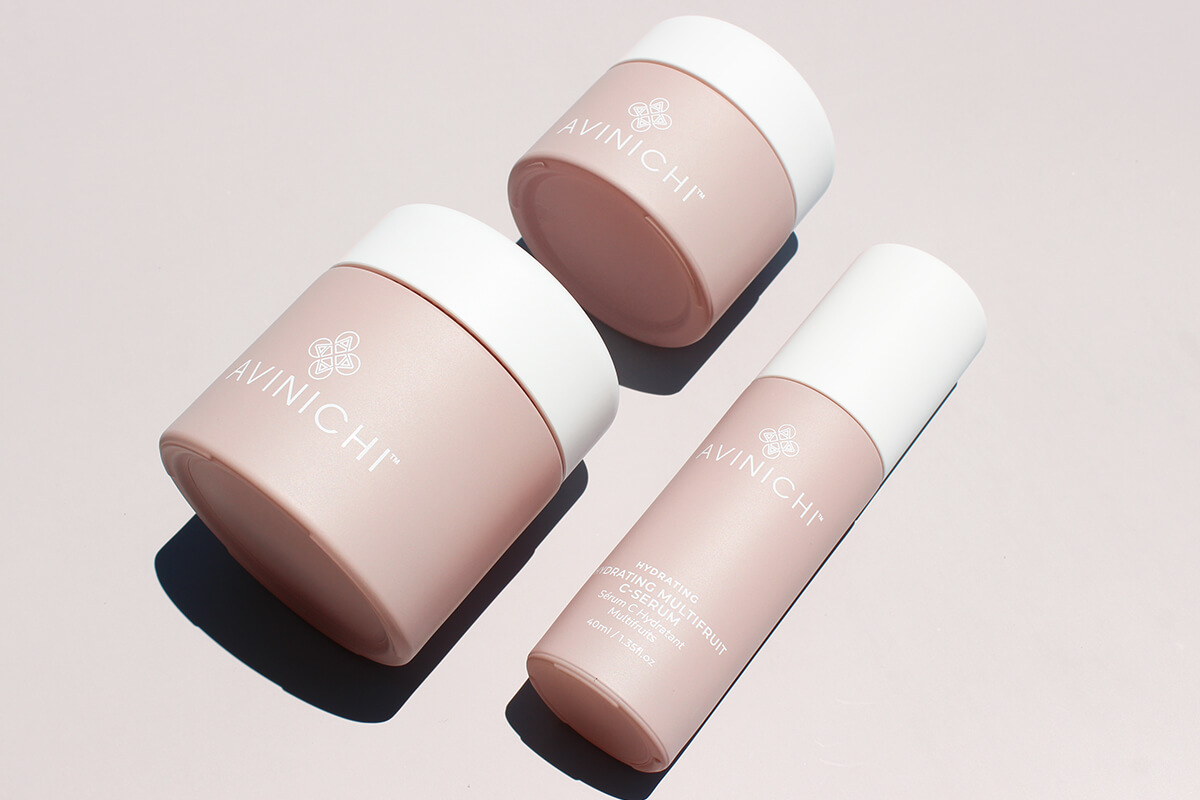 There are three different types of mulberry; red, white, and black. Not only is black the tastiest, but it's also the best one for your skin. 
This is another ingredient with extremely powerful antioxidant properties. As a result, it's great for reducing the look of aging, brightening the complexion, and fading the visibility of scars.
That's why we created our Mulberry Collection. Each product makes the most of the vast capabilities that black mulberries have to offer.
For an extra boost of antioxidants, give the Hydrating Multifruit C-Serum a try. This formula combines black mulberry with two forms of vitamin C, which happens to be one of the industry's most-loved antioxidants. Use it regularly and it won't be long before your skin looks brighter, tighter, and healthier.
Ginkgo Biloba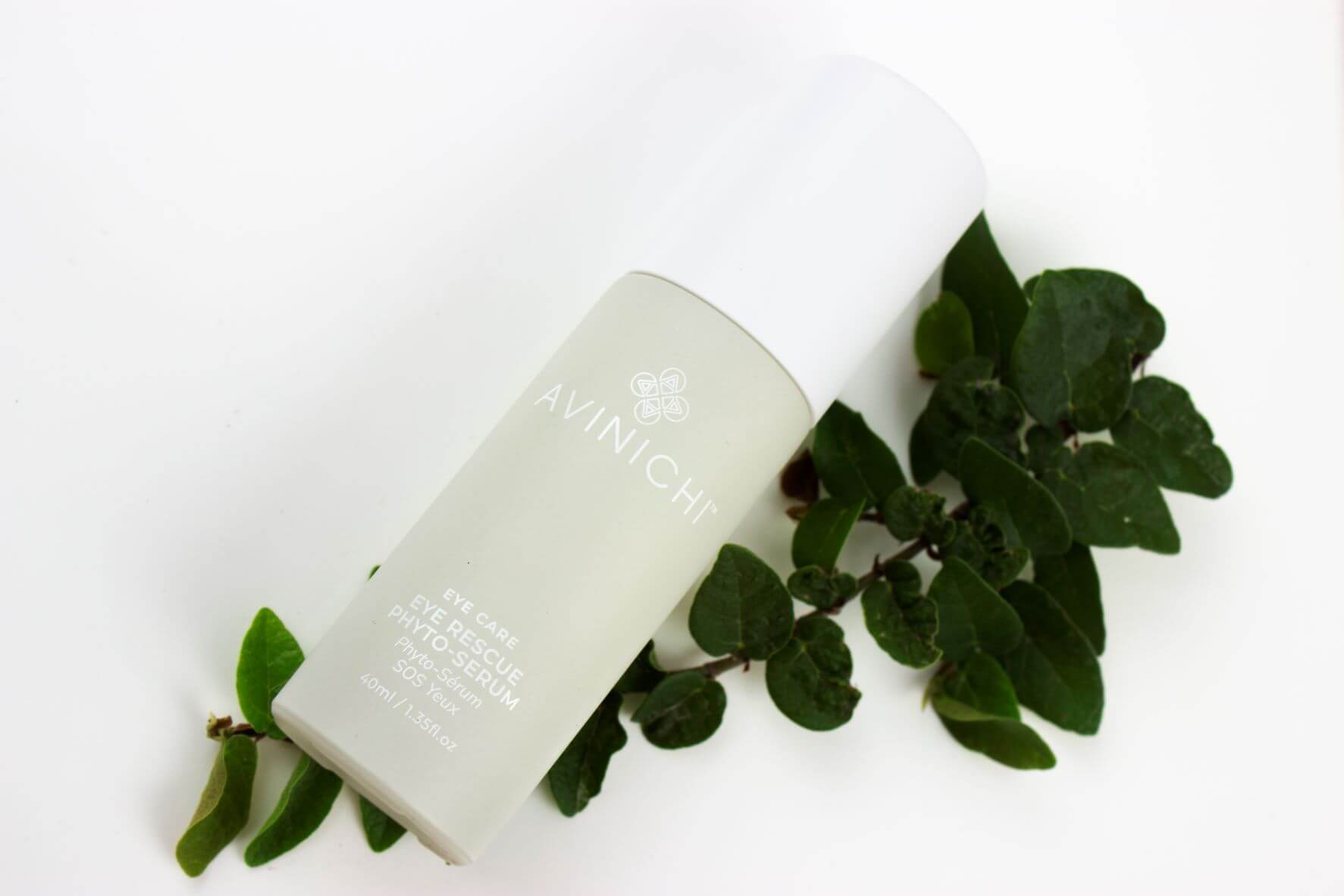 Ginkgo biloba is a herb, with the extract taken from the plant's leaves. It's another superfood that's consumed in powder form, mainly for its flavonoid content. With flavonoids being powerful antioxidants, ginkgo is excellent for repairing the appearance of damage in the skin.
One part of the face that often experiences large amounts of damage is the eye area. The skin here is naturally thinner and more fragile than the skin anywhere else on the face, making it more susceptible to harm. As a result, it could really do with some of the TLC offered by ginkgo, which is why this is one of the superfoods that we've incorporated into our Eye Rescue Phyto-Serum.
This eye serum has been designed to tighten and brighten the look of the eye area. Take a look at its ingredient list and you'll notice a long line of superfood extracts. From ginkgo to green tea to camu camu, this serum really packs a punch when it comes to its antioxidant content!
Green Tea
Most superfoods are eaten in their solid form. However, there are some that are best consumed as a liquid, such as green tea. What makes green tea a superfood is the catechin in its leaves. These are packed with powerful antioxidants that can effectively reduce the appearance of sun-damaged skin.
The best time to use green tea is in the evenings, which is why you'll find it in the Avinichi Noni Night Repair Cream. In addition to green tea, it also contains a number of other vitamins to leave your skin cells feeling fortified. This cream will get to work while you sleep, ensuring that you wake up to skin that looks refreshed and rejuvenated. 
Pomegranate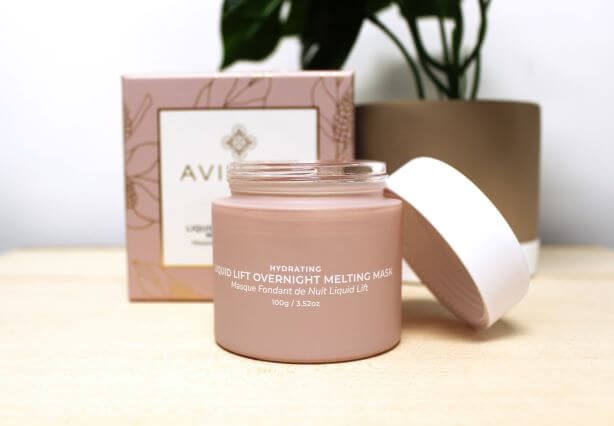 Considered to be one of the healthiest fruits in the world, pomegranates contain a number of compounds that other superfoods simply can't compete with. It's brimming with vitamins, polyphenols, and tannins, all of which can help to support and replenish the feel of the skin. 
One of our favorite pomegranate-infused products is the Avinichi Liquid Lift Overnight Melting Mask. It contains a long list of superfoods, including pomegranate, acai berries, goji berries, and bilberries. As a result, it provides an intense boost of antioxidants to the skin. 
The best part? This is a no-rinse mask. Apply it to your skin before bed and allow the ingredients to soak in overnight for maximum effect.
Noni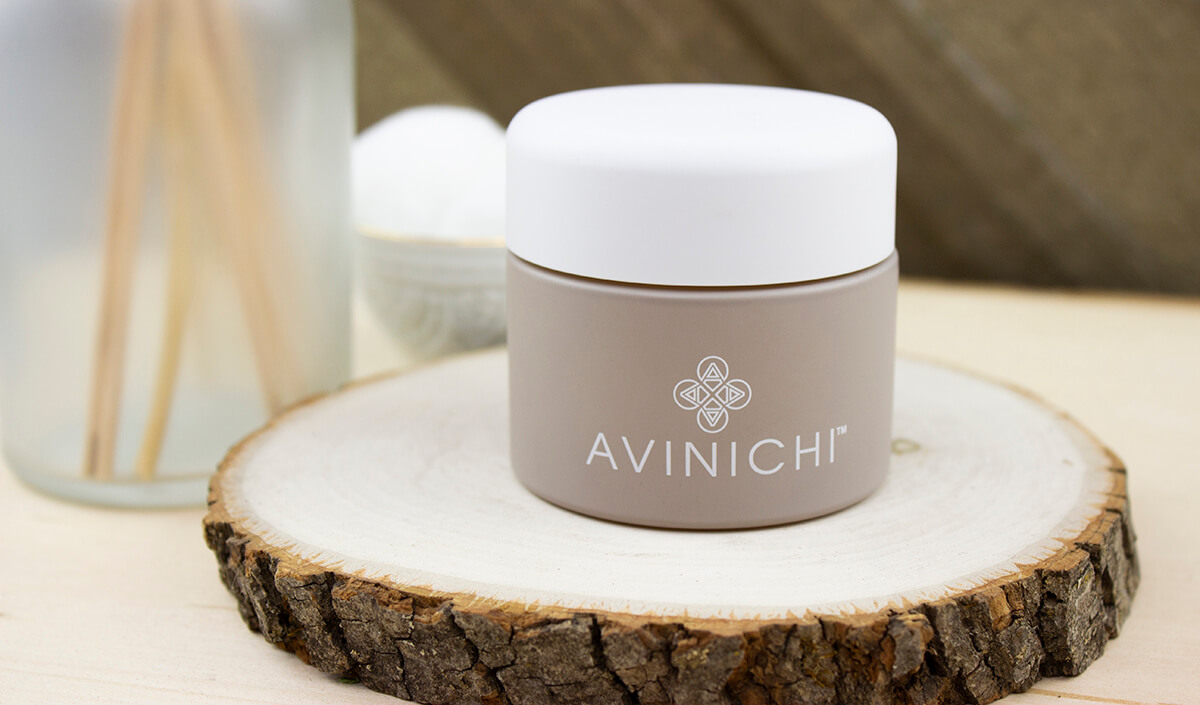 Noni is another fruit that many aren't familiar with. It's a member of the coffee family, and comes from Southeast Asia and Australasia. Although it may not be very tasty when eaten, it's considered to be a superfood because of its extraordinarily high vitamin C and vitamin B3 content.
This makes noni a fantastic ingredient for moisturizing, brightening, firming, and soothing the complexion. Its benefits are very multi-faceted – just about everyone could benefit from it in some way!
That said, noni isn't commonly seen in skincare products, which is why people quickly fall in love with the Avinichi Noni Collection. The superfruit features in all of these products, giving you plenty of options when it comes to adding the ingredient to your skincare routine. 
For daily usage (which we would recommend), go with the Noni Morning Glow. It's a day cream that will leave your skin feeling protected against environmental aggressors. Then, to give your skin an extra dose of noni every once in a while, try our Noni Advanced Hydro-Gel Face and Eye Mask. This cutting-edge formula will plump and brighten your complexion, leaving it looking absolutely radiant.
Hawthorn Berries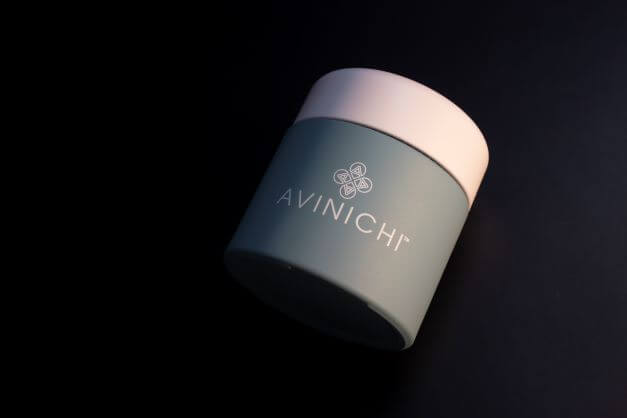 Also known as haws, hawthorn berries taste subtly like apples, although their flesh is much drier and denser. This means that they're usually processed in some way before being consumed. However, the effort is worth it due to how effectively its polyphenols soothe the feeling of inflammation.
Hawthorn berries are also popular for detoxifying the complexion, which is what our Phyto Remedy Thermal Mask does. It's a clay-based mask that has been infused with a curated selection of superfoods to give the skin a fresh and revived finish.
Summary
As you can see, superfoods have so much to offer, making it hardly surprising that their use in skincare products is growing in popularity. By basing entire skincare collections around some of the most potent superfoods out there, Avinichi is able to provide a way for you to add nature's most-loved superfoods to every stage of your skincare routine.
Click here to browse more bestselling superfood-infused skincare products from Avinichi.