Published: October 30, 2022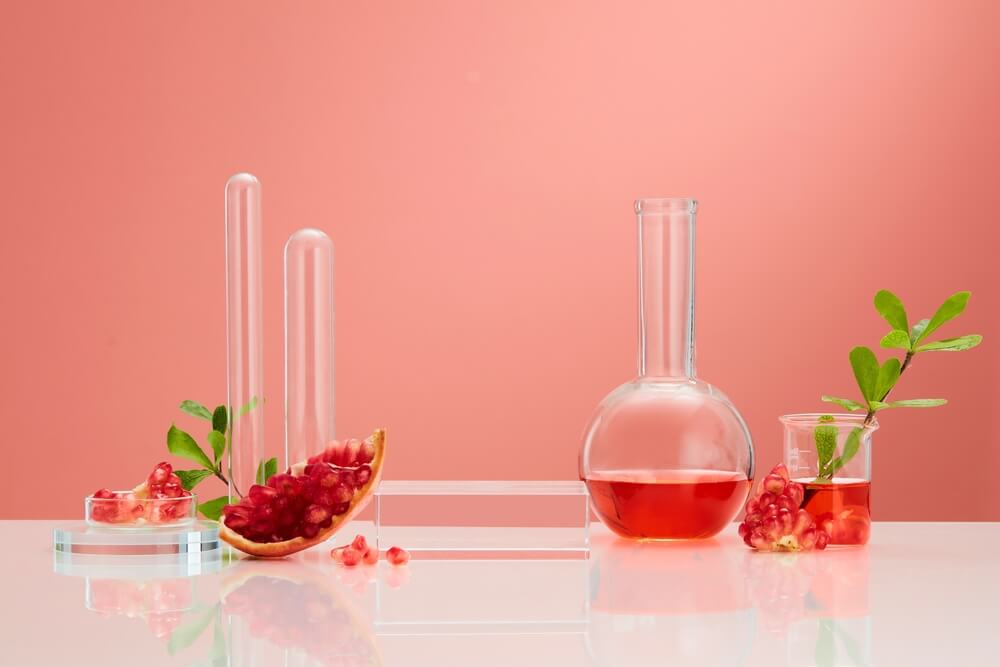 What comes to your mind when you hear the phrase "hydrating ingredients"? It might be considered synonymous with the phrase "moisturizing ingredients," but you would be incorrect to liken the two. Hydrating ingredients deliver water to your skin while moisturizing ingredients help your skin keep the moisture inside.
In Avinichi's skin-care solutions, we tend to focus on both. Our Hydrating Collection features a concoction of hydrating and moisturizing ingredients to ensure well-hydrated, glowing skin. It includes three skincare formulas that are certain to help enhance the look of dull, dehydrated skin and give you back your radiance!
Today, we'll be shining a light on 9 standout ingredients in the Avinichi Hydrating Mulberry Collection, giving you the whole 101 on what to expect from it. Our brand's prime focus lies in superfoods and the overwhelming benefits they can have on your skin. We incorporate these skin-leading ingredients and more in all our products.
So, let's talk about 9 ingredients from our Hydrating Collection that can help you achieve glowing, healthy-looking skin! 
Black Mulberry Fruit Extract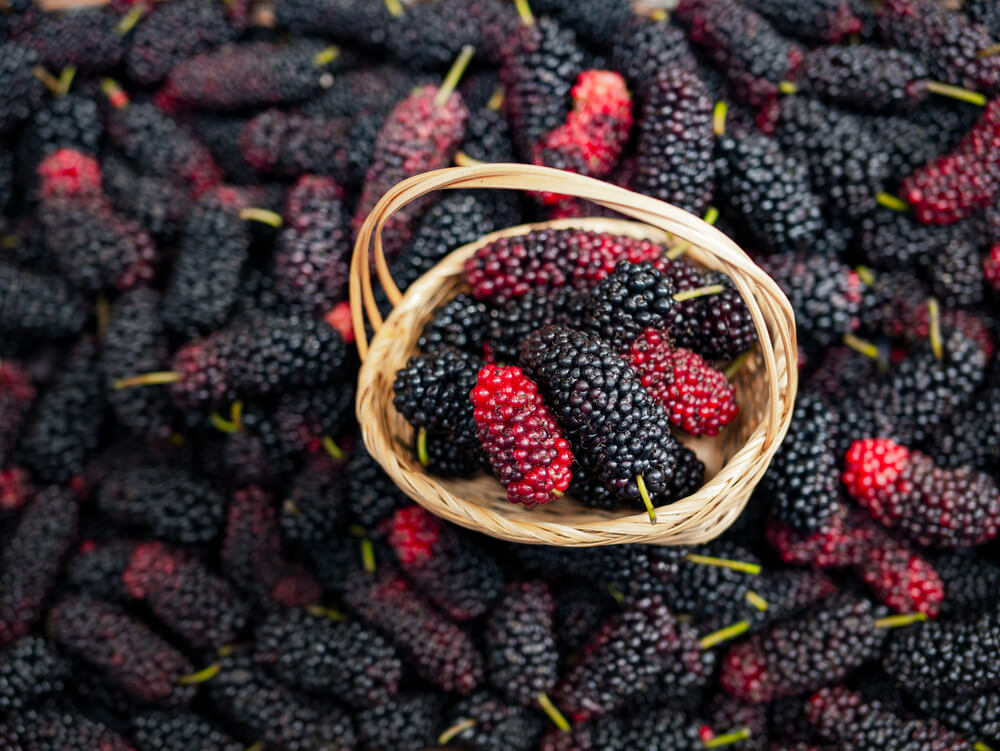 Avinichi uses excellent skincare ingredients to deliver extraordinary results. And one of these is Morus Nigra, more commonly referred to as Black Mulberry.
Much like other delicious berries found in nature, black mulberry has a rich nutrient profile. It's laden with flavonoids and vitamin C, which are both known to deliver exceptional skin-enhancing effects. Flavonoids can help delay the look of aging on your skin brought about by the damaging effects of UV rays. These compounds keep your skin looking healthy and happy. Similarly, the fruit extract's vitamin C content can improve the appearance of your skin tone. 
Black mulberry also exhibits exceptional effects to inhibit the spread of bacteria and ease the visibility of red, puffy, and irritated skin. It breathes life back into a dull, weary complexion, making you look refreshed and rejuvenated!
This extract has a rich profile of amino acids, which help the skin retain moisture. Polysaccharides in this exotic fruit are highly effective in easing the look of acne scars, age spots, and discoloration, giving you a youthful glow. This ingredient is featured throughout our Hydrating Collection in all three sensational formulas!
Liquid Lift Overnight Melting Mask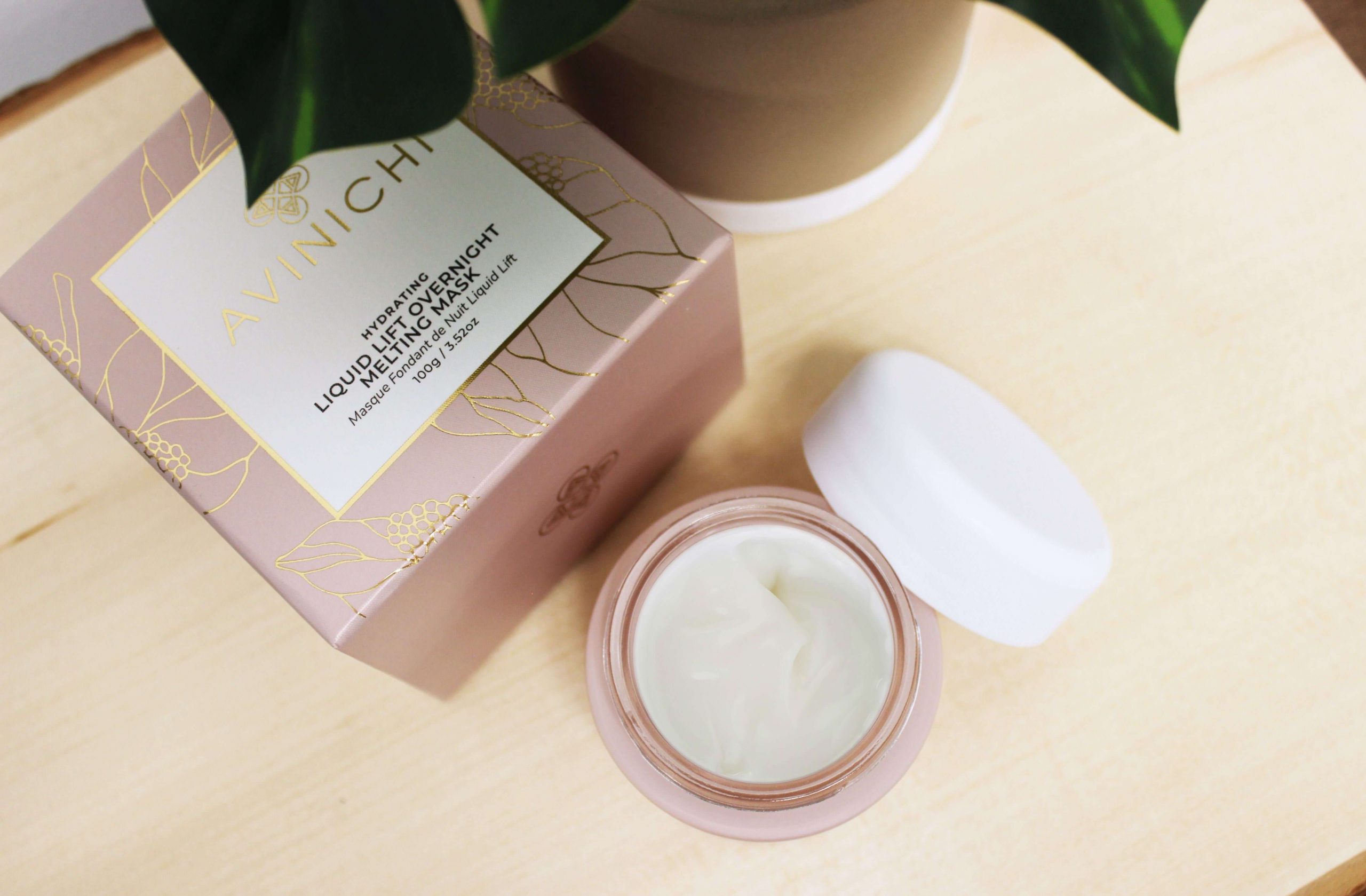 Let's take a closer look at the Liquid Lift Overnight Melting Mask. With the power of black mulberry fruit extract, this decadent overnight mask will transport you into a few moments of bliss. With its rich cocktail of superfruit extracts, vitamins, and peptides, our Hydrating Collection mask will transform your appearance overnight. The formula works exceptionally well to ease the look of dullness, dryness, and uneven texture.
Our masks are a great way to enjoy a little at-home spa treatment! Witness skin that appears deeply restored and feels soft and dewy to the touch after using the Liquid Lift Overnight Mask from our Hydrating Collection.
To use, apply a thin layer of the mask evenly on your face and leave it on for 10 minutes. Then, massage it into your skin gently as droplets form on the surface of your skin. Let them disappear and don't rinse the mask off.  Use it weekly to witness skin-enhancing results you've never experienced before!
Sodium Hyaluronate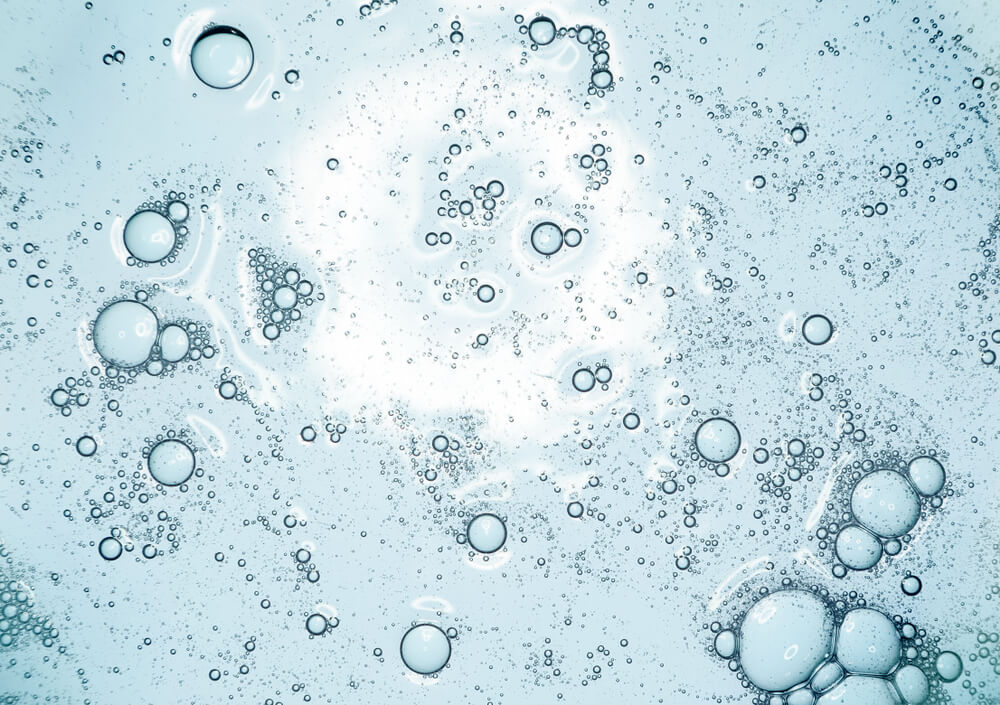 When we talk about hydrating and moisturizing ingredients, it's not possible to skip hyaluronic acid (HA). Sodium hyaluronate is a derivative of HA and tends to exhibit similar properties as its parent compound.
This ingredient is single-handedly one of the most powerful moisturizers out there to help alleviate dryness and rejuvenate the appearance of your skin. It works as a humectant by attracting moisture to your skin's upper layer, relieving the feeling of dryness and the look of rough, flaky skin.
Sodium hyaluronate also plays a key role in making your face appear younger, with a reduced appearance of wrinkles and fine lines. If you want a lifted and firmer appearance with glowing radiance, sodium hyaluronate should be a key ingredient in your skincare routine.
Collagen Amino Acids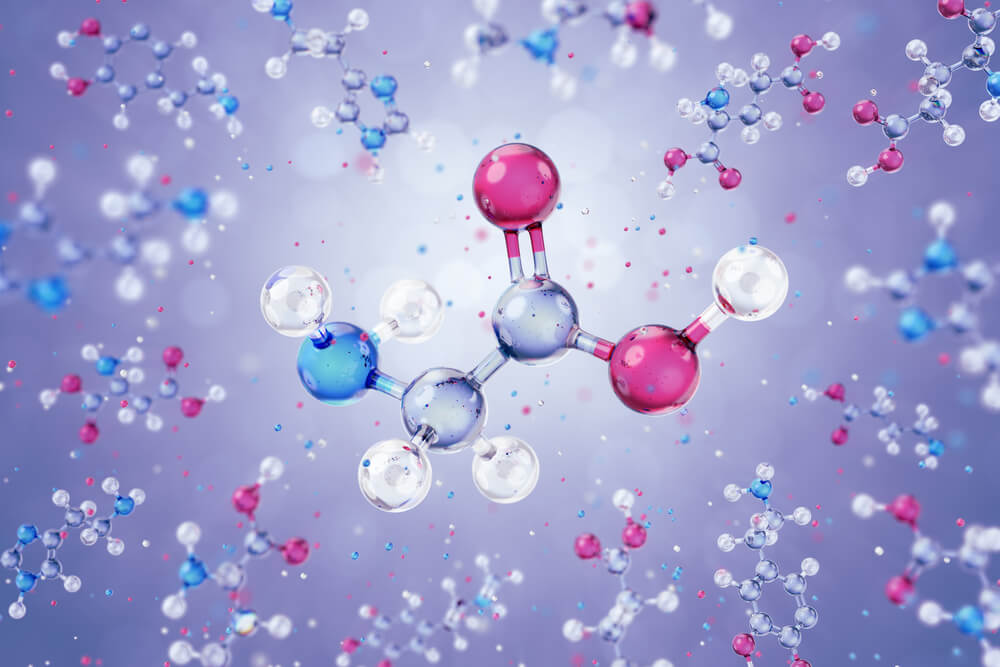 Collagen amino acids are important compounds that can help keep your skin moisturized the natural way. They are present in our skin naturally. Their primary function is to reinforce the skin's natural barrier function and help it remain sufficiently hydrated.
Collagen amino acids in skincare are typically formulated to be small enough to pass through your skin's upper layer. Here, they help strengthen its moisture retention capabilities.
These amino acids deliver miraculous results to enhance your skin's supple feel. They help significantly ease the look of premature aging on your skin. This includes the appearance of wrinkles, fine lines, and loss of firmness.
From Avinichi's Hydrating Collection, we'd like to introduce you to a spectacular formula infused with collagen amino acids to elevate your skincare game:
Lift + Tighten Superberry Neck Cream
Pamper your skin with the goodness of collagen amino acids and black mulberry by making our Lift + Tighten Superberry Neck Cream your skincare staple! The rich cream is infused with a bouquet of revolutionary ingredients to give your neck a tighter, firmer, and more lifted appearance than before. It's specially formulated for the delicate skin on the décolletage, helping you ease the look of loose, saggy skin in this area. The cream contains a potent blend of vitamins, plant extracts, and superfood seed oils to leave your neck feeling super-smooth, velvety soft, and deeply hydrated.
So, what's in the formula?
Our Hydrating Collection cream features a premium selection of plant botanicals, including shea butter, green tea leaf extract, jojoba seed oil, safflower seed oil, and aloe vera leaf extract. These ingredients help strengthen your skin's moisture retention properties, keeping it feeling soft and supple. The formula also infuses derivatives of vitamins A and E to give your skin an overall healthy and happy appearance. The collagen amino acids in the formula will deliver a natural radiance and a youthful appeal to your neck area.
Acetyl Hexapeptide-8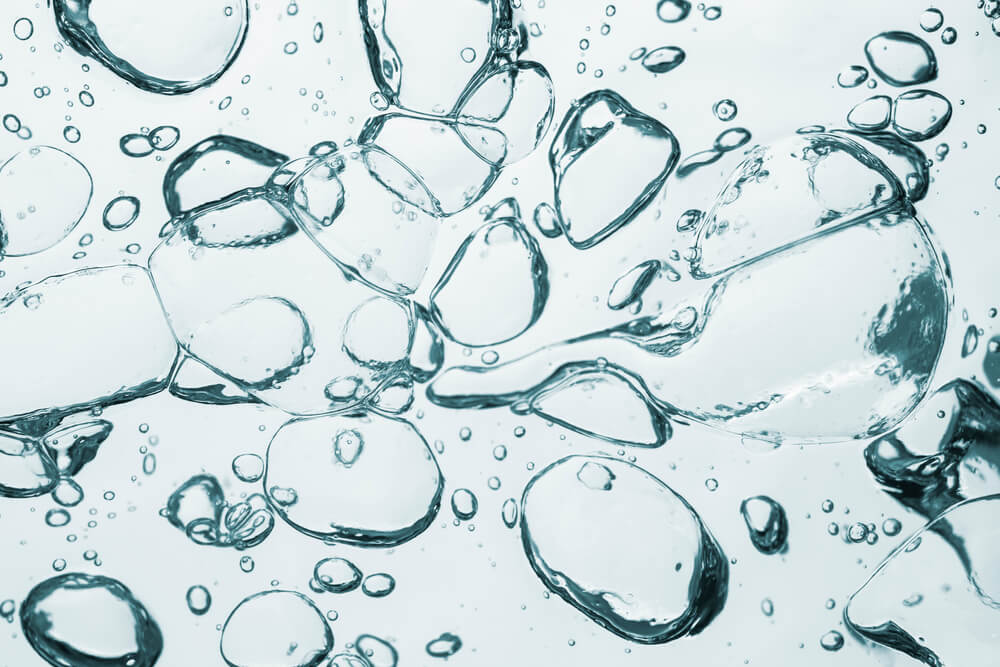 This synthetic peptide plays an integral role in keeping your skin feeling smooth and looking firmer than before. It's primarily used as an active ingredient in formulations used to ease the look of wrinkles and fine lines.
Skincare solutions that incorporate this peptide along with sodium hyaluronate work exceptionally well to give you a youthful look. The combination can help ease the look of laugh lines around your mouth, crow's feet, and forehead lines. Expect a smoother, more contoured appearance after regular use of skincare solutions with acetyl hexapeptide.
Jojoba Seed Oil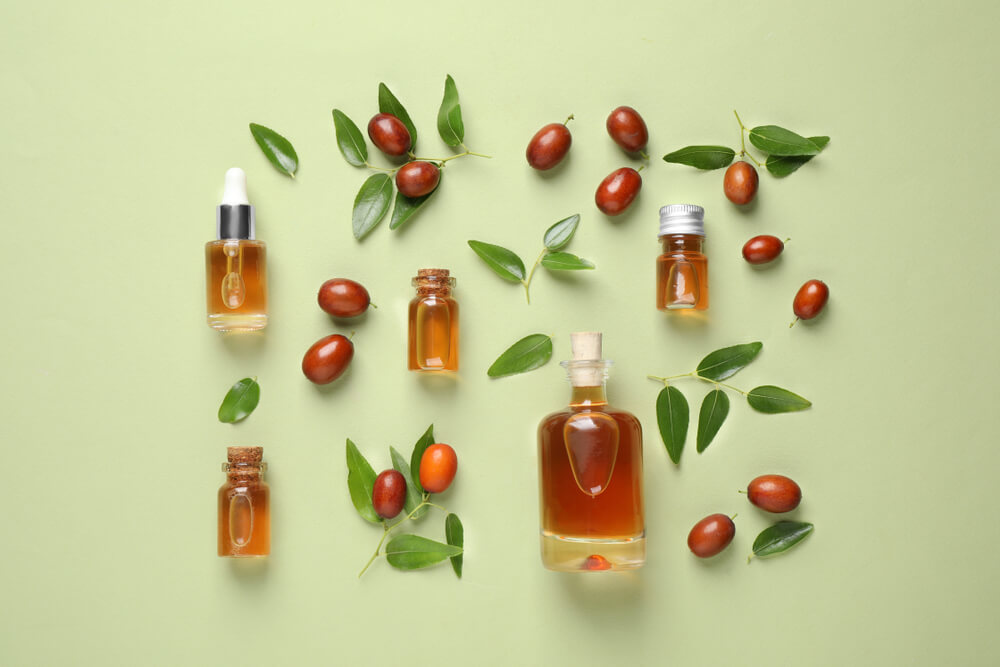 Jojoba seed oil is truly a skincare savior when it comes to reigniting your skin's inner beauty. It exhibits strong properties to help ease the look of aging on your skin, including the appearance of wrinkles, fine lines, dry patches, loss of firmness, damage, and discoloration. It's also highly beneficial for reducing the look of red, puffy, and irritated skin. It has been used extensively to fade the visible signs of skin conditions, like eczema and rosacea.
This oil is rich in vitamin E and B-complex vitamins, making it exceptional at reinforcing your skin's natural barrier function and inhibiting the visibility of damage.
We'd like you to take a closer look at our Hydrating Collection serum that highlights all the rich properties of jojoba seed oil and more! What's in it and how does it work on your skin?
Hydrating Multifruit C-Serum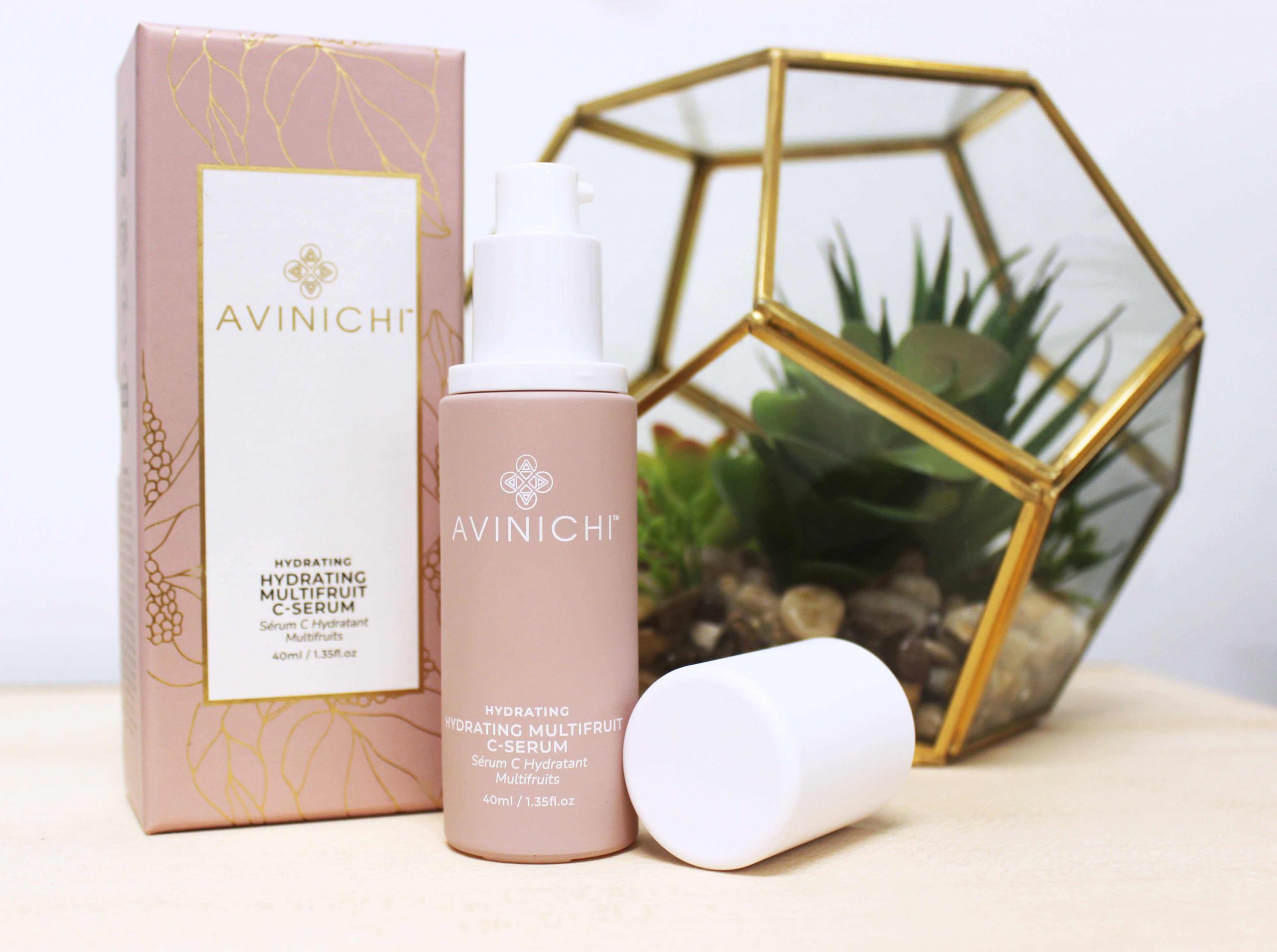 Our Hydrating Multifruit C-Serum ought to be the go-to product in your daily skincare routine. You always need to have a good vitamin C serum to take care of your skin's needs, and this serum takes it a step further with two potent forms of it.
Vitamin C is exceptional at delivering a brighter appearance and a tighter look to your skin. With the power of jojoba seed oil in the mix, you can expect skin that glows with a youthful radiance! It's also infused with black mulberry and derivatives of vitamins A and C to help ease the appearance of wrinkles, fine lines, and loose skin. These vitamins play a key role in improving your complexion's overall tone and texture, making you glow!
With our Hydrating Multifruit C-Serum, you can experience all the powerful effects of vitamin C and jojoba seed oil to enhance your whole look. After cleansing your skin, take a small amount of the serum and massage it into your face and neck in gentle upward motions. Do this until it's fully absorbed. Follow up with a suitable moisturizer to seal all the "goodies" in and help them absorb better into your skin!
Black Chokeberry Fruit Extract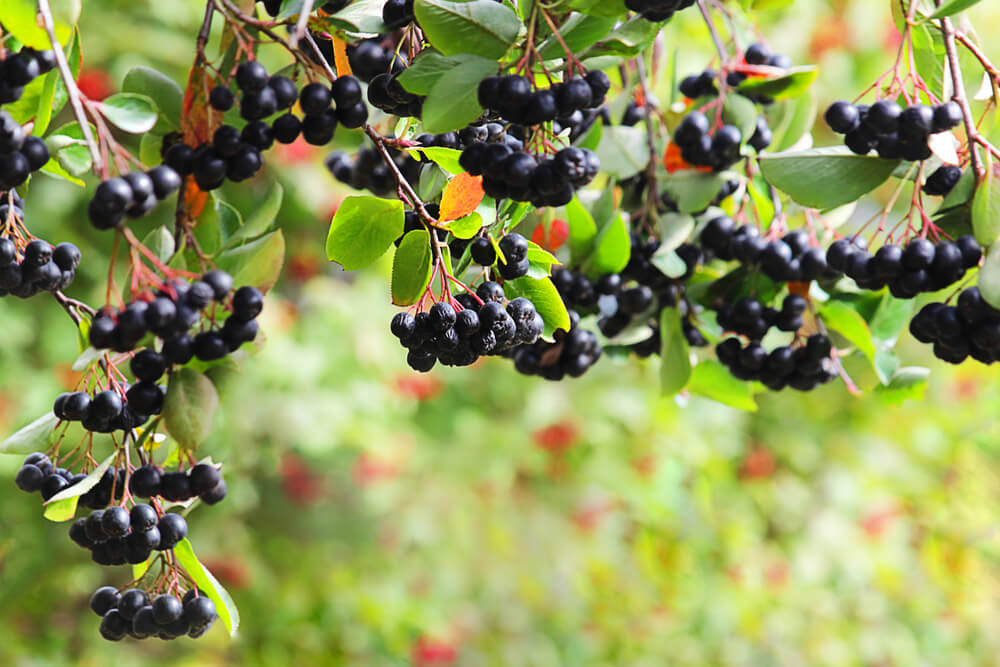 You might spot black chokeberry fruit in our Hydrating Collection formulas under its scientific name Aronia melanocarpa.
Black chokeberries have stirred up quite the buzz in the skincare world! These are loaded with nutrients that are immensely beneficial for your skin, such as polyphenols, astringent tannins, hydrating sugar compounds, and minerals like potassium and zinc. These ingredients can help fade the look of damage caused by harsh UV rays and elevate your skin's hydration levels.
You'll also find a rich bouquet of vitamins B1, B2, B6, and C in black chokeberries. These vitamins help relieve dry skin and fade the tell-tale visible signs of aging, including dark spots and wrinkles.
Pomegranate Fruit Extract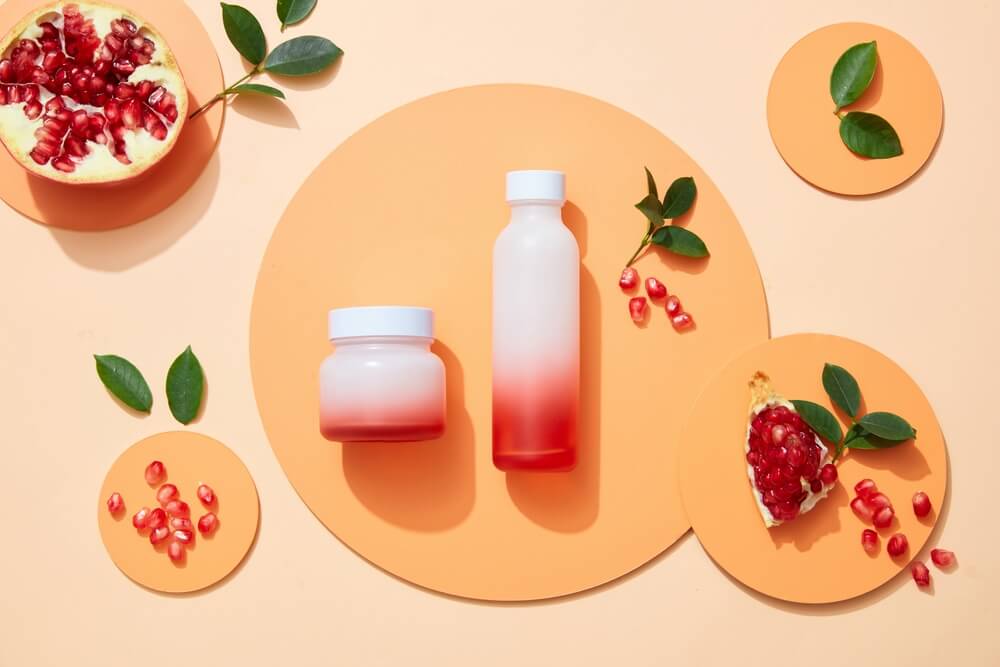 Aside from being a delectable treat, pomegranates can have lasting benefits on your skin.
This fruit extract featured in our Hydrating Collection helps reduce the visibility of photodamage on your skin. Its high vitamin C content can help keep your skin looking brighter and healthier than before.
Pomegranates are also filled with flavonoids and tannins that help minimize the look of inflammation and premature aging. It's time to make this beneficial fruit extract a part of your daily skincare routine to experience glowing, healthy-looking skin!
Avocado Oil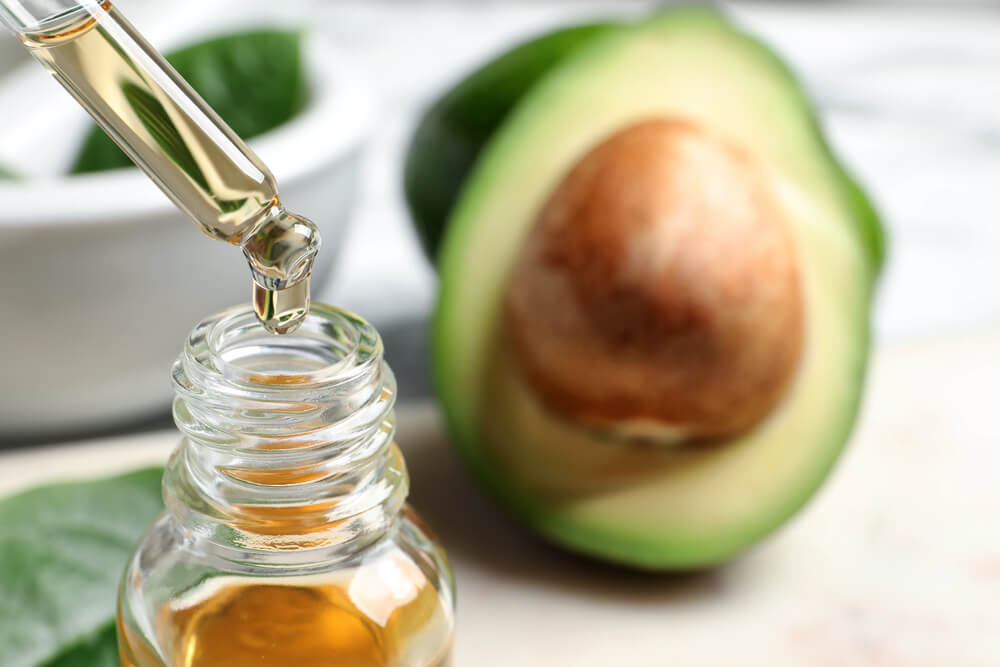 Organic Persea gratissima oil or avocado oil is also a good spot in our Hydrating Collection ingredients. The fatty acids in this oil help hydrate and moisturize your skin by reinforcing your natural barrier. They'll also help with inhibiting the look of damage caused by harmful UV rays.
With its high content of vitamins A, B, D, and E, this plant oil delivers an array of benefits to enhance the tone and texture of your complexion. These vitamins help alleviate dryness, reduce the look of damage, and diminish the appearance of aging on your skin.
If you want to experience skin that feels smooth to the touch and appears lifted, avocado oil is a great pick!
Vitamins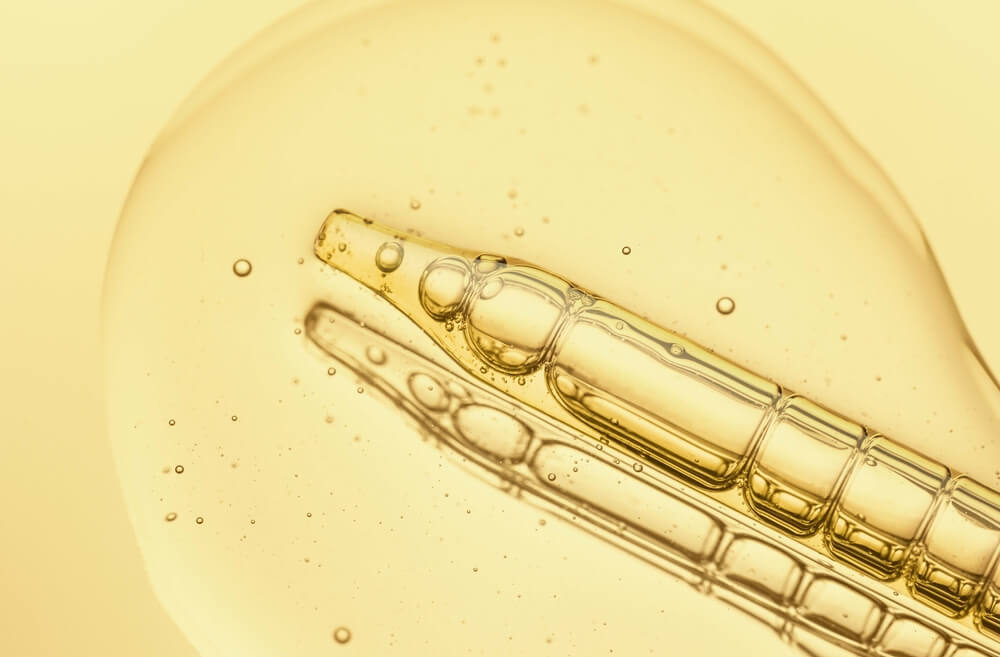 You can't have a go-to skincare formula without essential vitamins in the mix.
We've incorporated derivatives of vitamins A, C, and E in our Hydrating Collection. They'll feed your skin what it truly needs to thrive.
Vitamin A is ideal for diminishing the visible signs of aging, vitamin C works to brighten up the look of your skin, and vitamin E helps hydrate and strengthen the feel of your skin.
Avinichi's Hydrating Collection: A Selection of Superior Ingredients
We've dissected our whole collection for you so you have zero doubts about the advanced ingredients at play! Avinichi carefully prepares every formula with the best combinations of peptides, fatty acids, and plant extracts/oils to pamper your skin like never before. 
Click here to browse more bestselling skincare products from Avinichi.