Published: December 10, 2022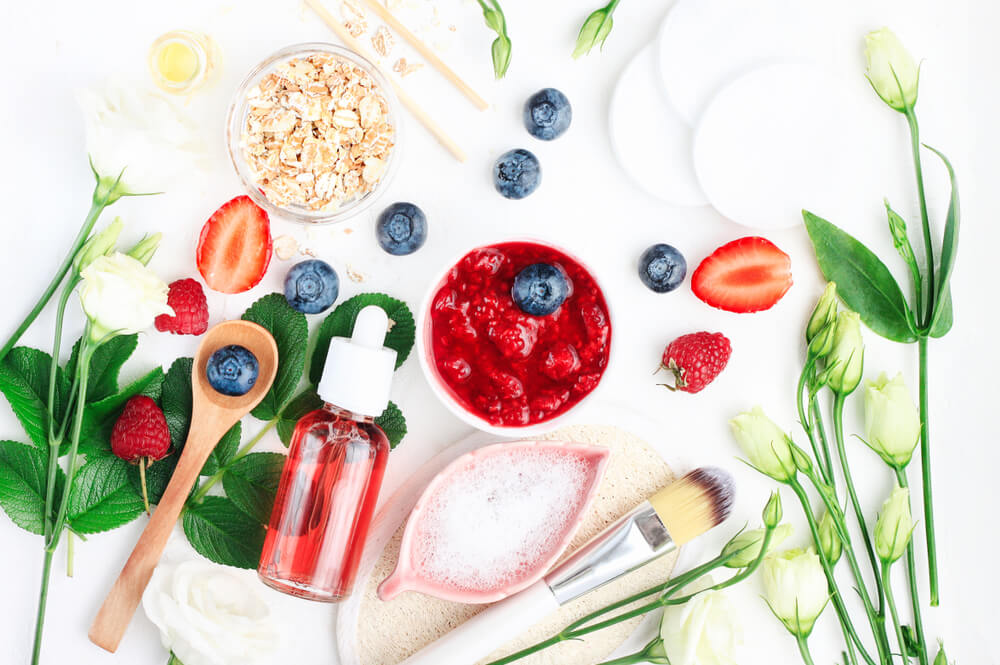 You've heard of superfoods for your health, but what about for your face?
When it comes to skincare, you can't say that a single ingredient or even a specific category of ingredients is the answer. Just like you need a little variation on your plate, your skincare formulas require a colorful bouquet of beneficial ingredients. Enter, superfood skincare!
All of Avinichi's skin-care solutions are focused on providing your skin with the beneficial nutrients found in superfoods. Our collections feature a concoction of hydrating and moisturizing ingredients along with signature superfoods to ensure glowing, radiant skin.
In this read, we'll be taking you through the basics of superfood skincare — a trend that your skin will certainly thank you for! 
What is Superfood Skincare?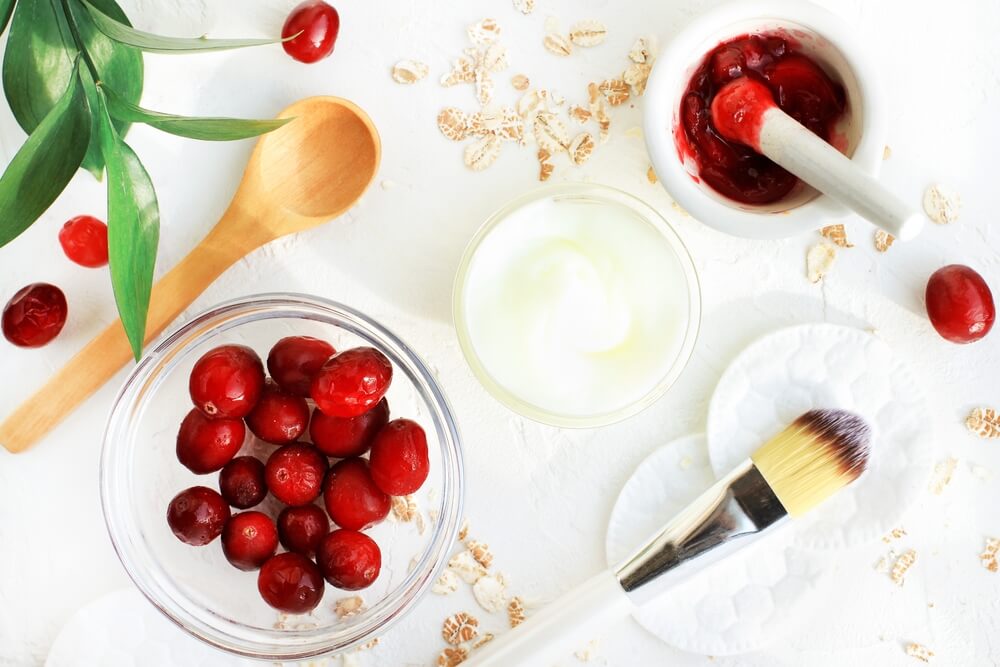 Superfoods are skincare saviors that you might have been sitting on this whole time! These dedicated formulas contain essential minerals and vitamins to make your skin look its best. They are nutritionally dense and the perfect way to enrich your complexion with all that Mother Nature has to offer.
You might think that a big adjustment is needed to get these "superfoods" into your daily routine. But they're more common than you know. If you're already helping yourself to some avocado on toast or a bowl of quinoa every now and then, you're halfway there!
Superfoods are all around us in the form of fruits, oils, vegetables, and even spices. The title of "superfood" is earned when a certain food delivers multiple benefits to build a strong mind and body. They are rich in amino acids, vitamins, and minerals, making them of spectacular importance in skincare formulations.
These essential nutrients help keep the skin looking firm, healthy, and happy!
Though used as a general term, not all superfoods are alike. They're divided into different categories based on their chemical composition and specific properties. But they generally help shield the surface of your skin from the visible effects of environmental stressors, especially harsh UV rays. They're also great for reducing the appearance of oxidative stress and easing the look of inflamed, irritated skin. 
So, whether you need help clarifying the look of your skin, making it appear brighter and balanced, or just keeping its youthful grace alive, incorporating superfoods is a great way to get started. Superfood skincare can empower you to meet all your skincare goals the healthy way!
Five Superfood Skincare Options That'll Serve You Right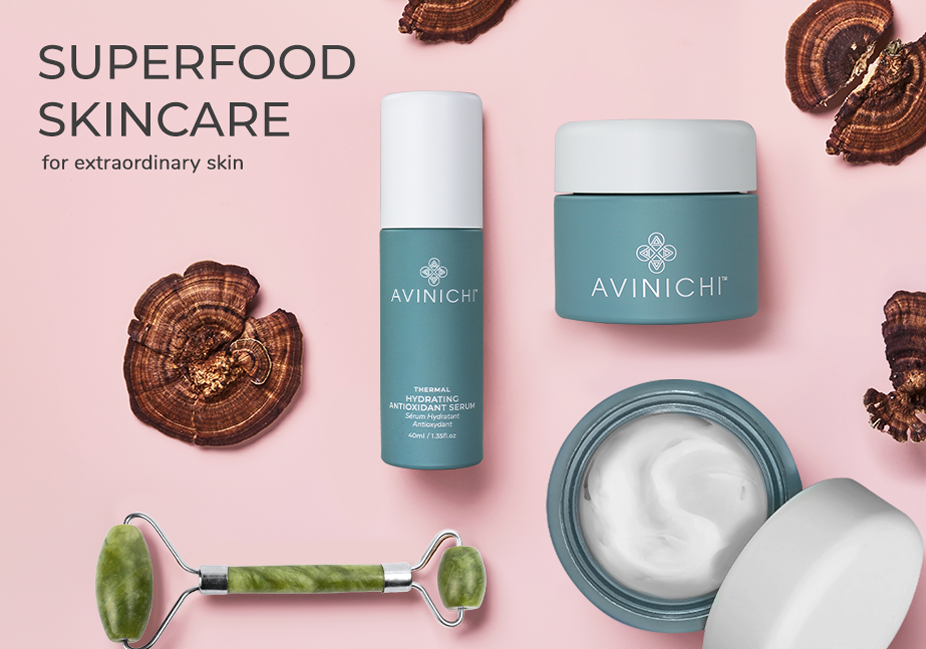 If you want to experience the complete benefits of superfood skincare, we have included five exquisite superfoods in our formulas. Let's take a close look at how the signature Avinichi formulas, based on these superfoods, balance your complexion's tone and texture.
1. Black Chokeberry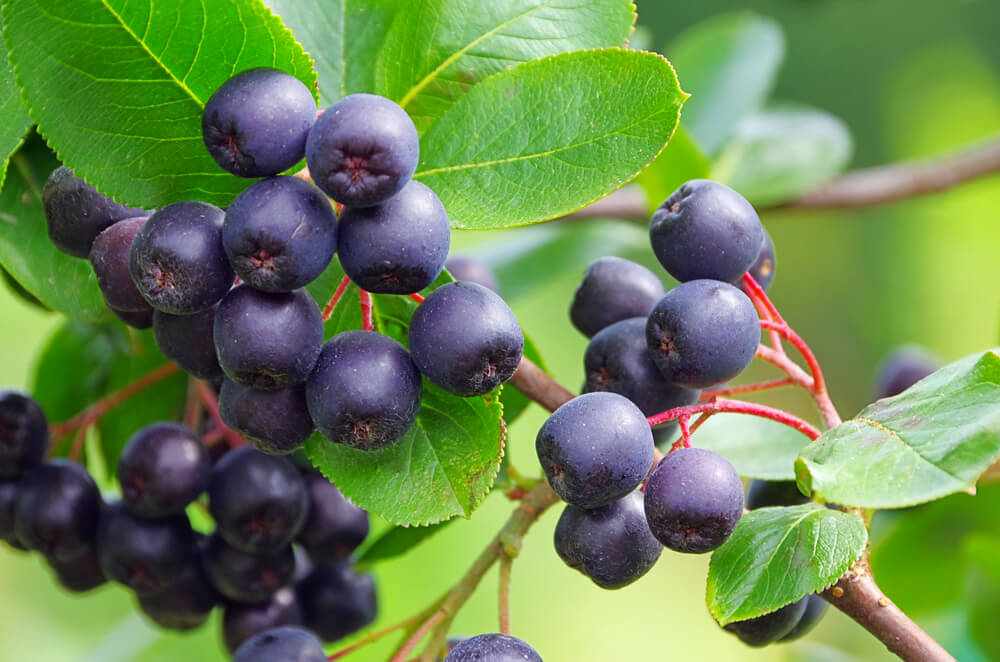 Aronia berries, or black chokeberries, are a superfood native to eastern North America. This astringent fruit is mostly consumed in the form of jams and jellies. But it has recently found its way into the skincare world!
Black chokeberries are packed with beneficial nutrients, such as polyphenols, tannins, sugar compounds, and minerals. These compounds have proven wonderful to help ease the visible signs of damage caused by environmental aggressors.
Vitamins B1, B2, B6, and C in black chokeberries help alleviate dryness and fade the look of aging on your skin, including the appearance of wrinkles, fine lines, dark spots, and loss of firmness.
Here's a detailed breakdown of the nutrient profile of this superfood and the vital role it plays to enhance the complexion:
Vitamin C — helps reduce the visible signs of sun damage, acne, and aging, giving your skin a balanced look.

Potassium — is effective for maintaining the skin's natural hydration levels.

Anthocyanins — help minimize the look of oxidative stress

Zinc, magnesium, and iron — give your skin an overall healthy, glowing look
If you want to try superfood skincare that harnesses all the goodness of black chokeberries, then Avinichi has just what you need!
Liquid Lift Overnight Melting Mask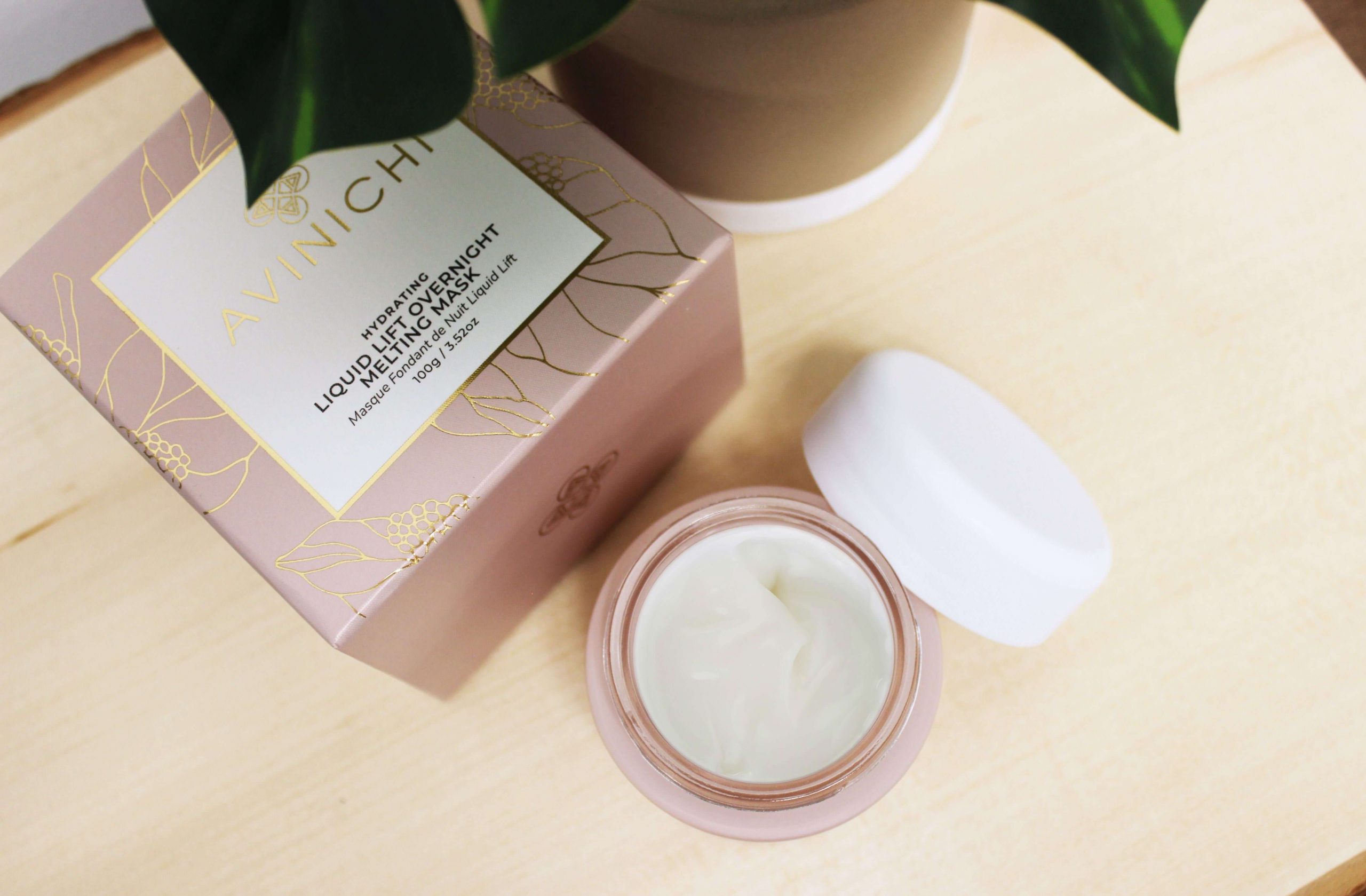 The Avinichi Liquid Lift Overnight Melting Mask from our Mulberry Collection infuses black mulberry and chokeberry fruit extracts to transport you into a state of bliss! This at-home spa wonder has a rich bouquet of superfruit extracts, peptides, and vitamins to transform your appearance.
It incorporates Scottish thistle, chamomile, and aloe vera extracts, which work wonders to reduce the appearance of damage caused by free radicals. Vitamins A and E in this decadent overnight mask help make your skin look youthful and rejuvenated.
Acai berries, bilberry, and goji berry are exceptional for restoring the skin's natural barrier function and increasing hydration. This premium selection of ingredients will help ease the look of dull, uneven, and tired skin.
2. Camu Camu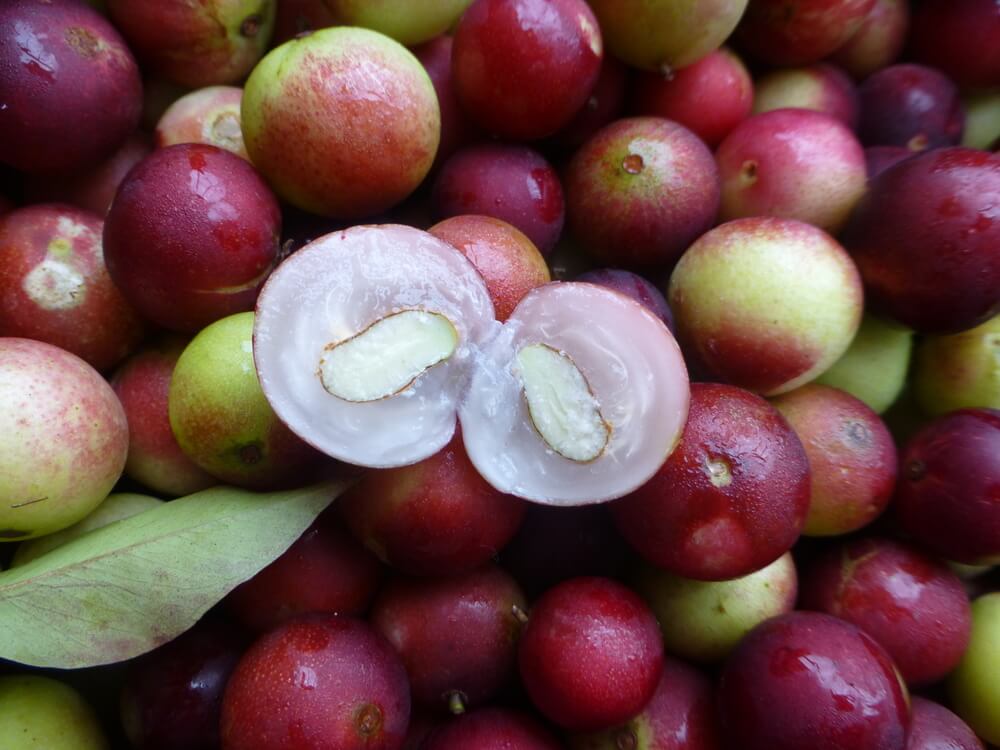 Myrciaria dubia, or camu camu, is another superfood skincare wonder that's native to the Amazon rainforest. It has gained traction worldwide for its use in dermatology and the many ways in which it enhances the skin. 
Camu camu has a rich profile of skin-enhancing nutrients and plant compounds, making it a great addition to the skincare world.
The high vitamin C content of camu camu is great for reducing the look of oxidative stress on the skin. It helps keep your skin feeling protected from the damaging effects of free radicals and harsh UV rays. This can delay the visible signs of aging, such as the appearance of wrinkles and fine lines.
The fruit is also loaded with flavonoids, majorly anthocyanins, that help ease the visibility of premature aging and make your skin appear plump and rejuvenated.
To reap the benefits of camu camu superfood skincare, you don't need to look any further than Avinichi. Our Camu Camu Collection consists of three extraordinary formulas to give you great results!
Let's take a close look at our Eye Rescue Phyto-Serum and how it can help you liven up the look of your eye area with the powers of camu camu:
Eye Rescue Phyto-Serum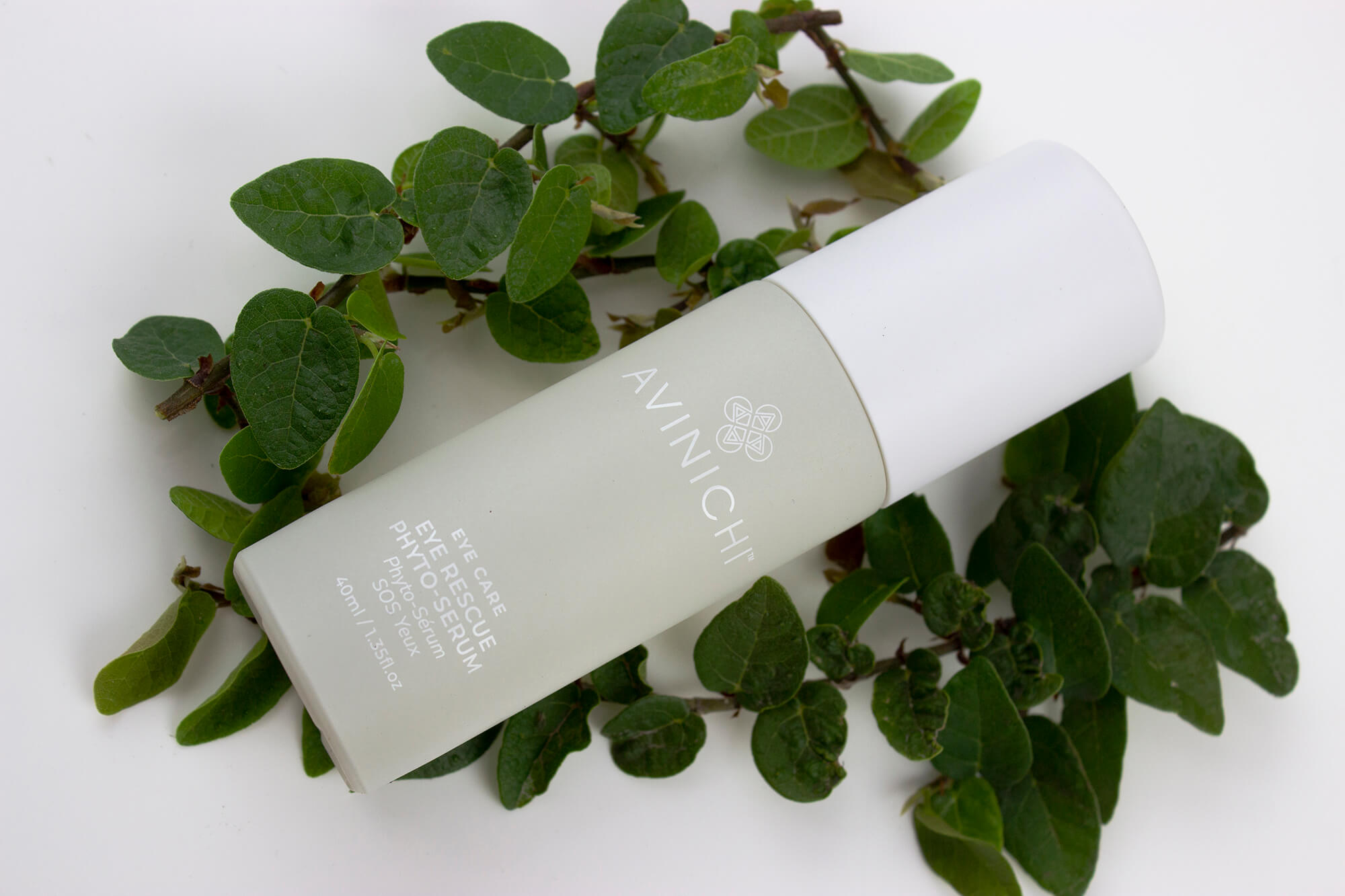 Refresh and rejuvenate the appearance of your eye area with this exquisite serum. It features a wide selection of botanical extracts to leave your skin deeply moisturized and hydrated. The multi-peptide blend, enriched with palmitoyl tripeptide-1 and palmitoyl tetrapeptide-7, helps keep the skin around your eyes looking younger, firmer, and lifted.   
Sodium hyaluronate in the serum is highly effective for keeping this area well-hydrated and moisturized. Licorice root, green tea leaf, and aloe vera in this superfood skincare formula deliver enhancing effects to brighten and balance the tone and texture of the complexion. These ingredients, paired with vitamin C in the blend, are great for easing the visibility of dark circles and puffy undereye bags.
Camu camu fruit, along with ginkgo, helps keep your eyes looking much younger and brighter than before! Give your eye area a plump feel and a full appearance with our exotic camu camu superfood skincare eye serum!
3. Noni Fruit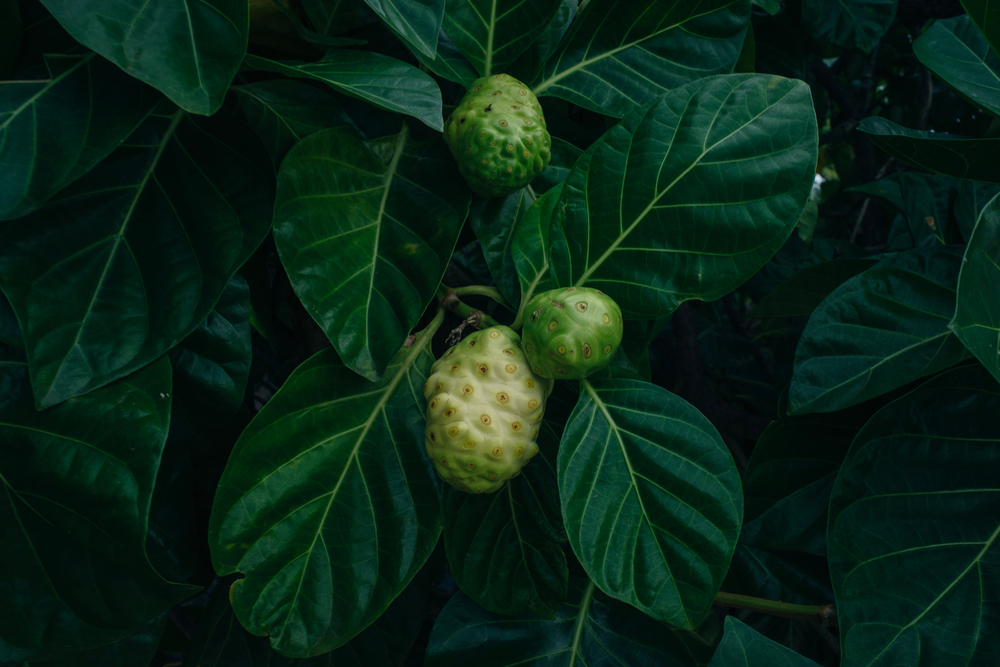 The noni tree, Morinda Citrifolia, is a tropical tree that grows throughout multiple regions of the South Pacific. In the superfood skincare world, noni fruit works wonders because of its high content of phenolic compounds that help encourage a firm, lifted look.
Noni has shown excellent properties as a natural extract to ease the look of red, inflamed skin. It can help soothe the visible signs of sunburn by keeping the skin hydrated without sealing in the heat. This cooling sensation offered by noni makes it a great formula for skin that feels sun-damaged.
The high polysaccharide content of noni fruit is also great for moisturizing the skin, promoting its supple feel. Selenium is also found in abundance in noni fruit which works wonders to keep the skin looking firm, lifted, and young!
Our Noni Collection is a superfood skincare wonder to give you the wonderful effects of noni fruit. Let's talk about our signature noni fruit day cream.
Noni Morning Glow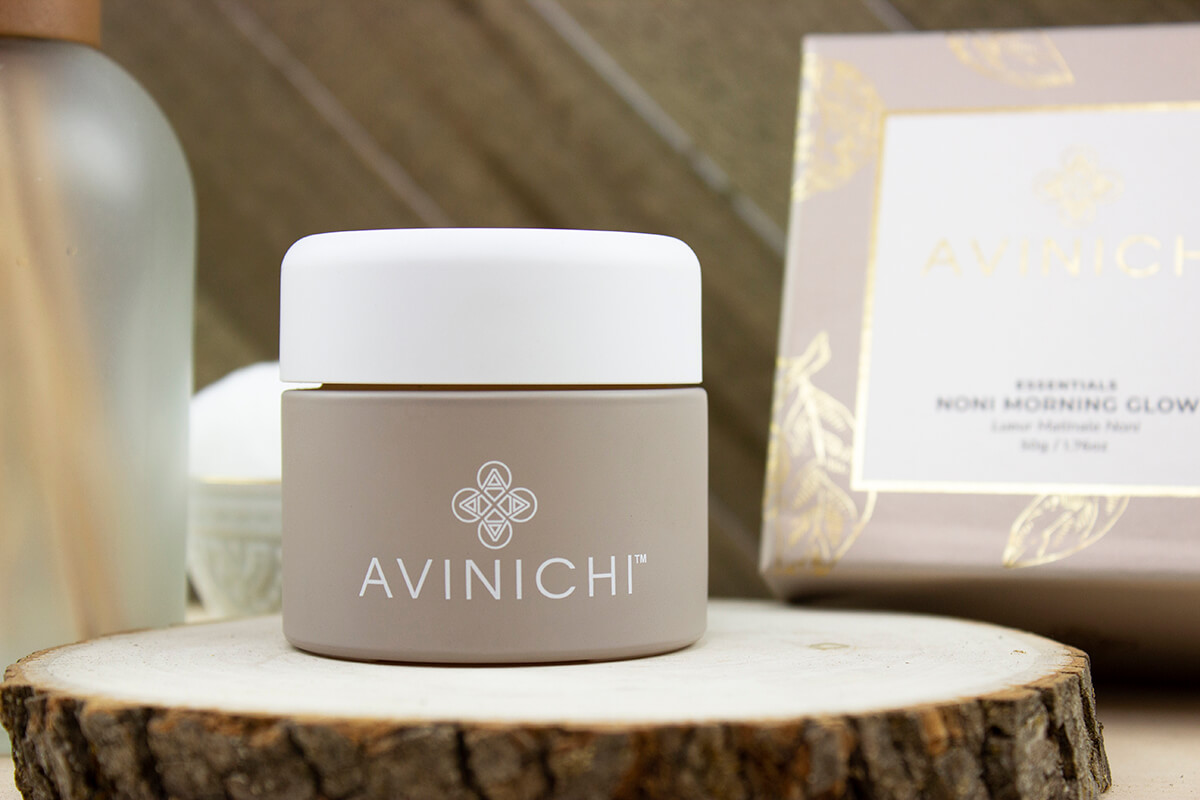 Our Noni Morning Glow is designed to support your complexion during the day. This cream is packed with a fine selection of vitamins, plant butters, and botanical extracts to restore your skin's moisture content overnight. The rich blend will have you waking up to a complexion that appears bright, plump, and super refreshed!
It infuses shea butter and safflower seed oil to help boost the skin's moisture content and give it a soft, supple feel. Vitamins A and E in this superior night cream work to reduce the visible signs of damage on your skin while restoring its natural barrier function. Chamomile, green tea, and aloe vera help fade the appearance of aging while noni fruit works its magic to rejuvenate your whole look!
4. Black Mulberry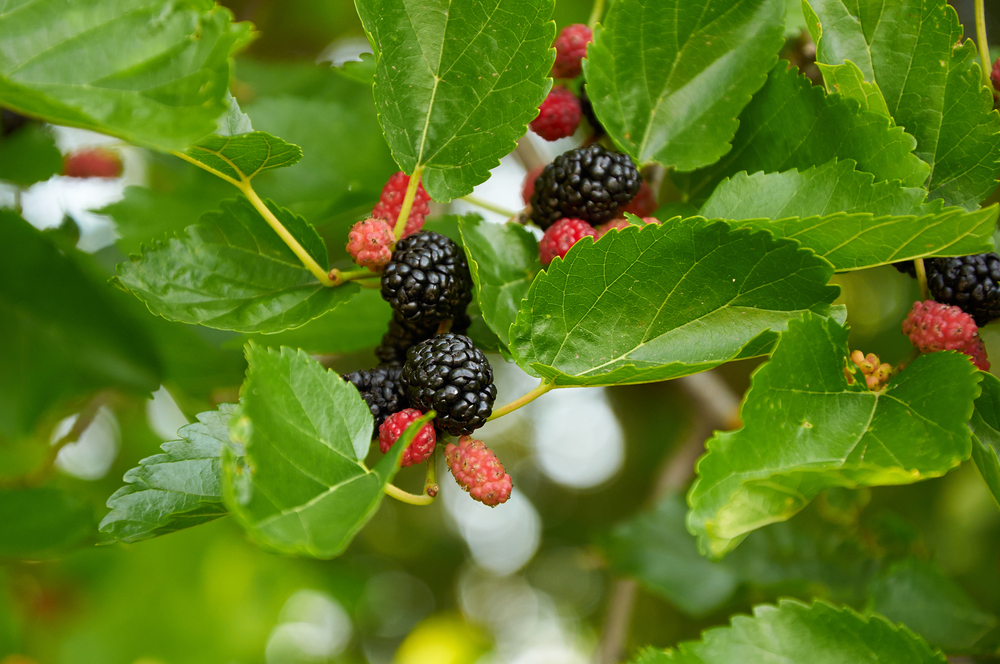 Morus Nigra, Black Mulberry, is laden with flavonoids and vitamin C. Both are vital for delaying the visible signs of aging caused by UV rays and environmental aggressors. They keep your skin looking healthy and balanced.
Black mulberry is also known to ease the look of inflamed skin. Black mulberry superfood skincare can liven up the look of dull, weary skin, giving it a rejuvenated appearance!
Lift + Tighten Superberry Neck Cream
Our Lift + Tighten Superberry Neck Cream brings you the standout skincare benefits of black mulberry in a rich formula. It packs a wide range of advanced ingredients to ease the look of aging on delicate décolletage skin.
The cream incorporates black mulberry, green tea, and aloe vera extracts to ease the look of loose, saggy skin on the neck.
Jojoba and safflower seed oils, along with shea butter, help fortify the skin's moisture barrier and soften its feel. Collagen amino acids in the cream give your neck a youthful radiance.
Look your best with this superfood skincare marvel!
5. Reishi Mushroom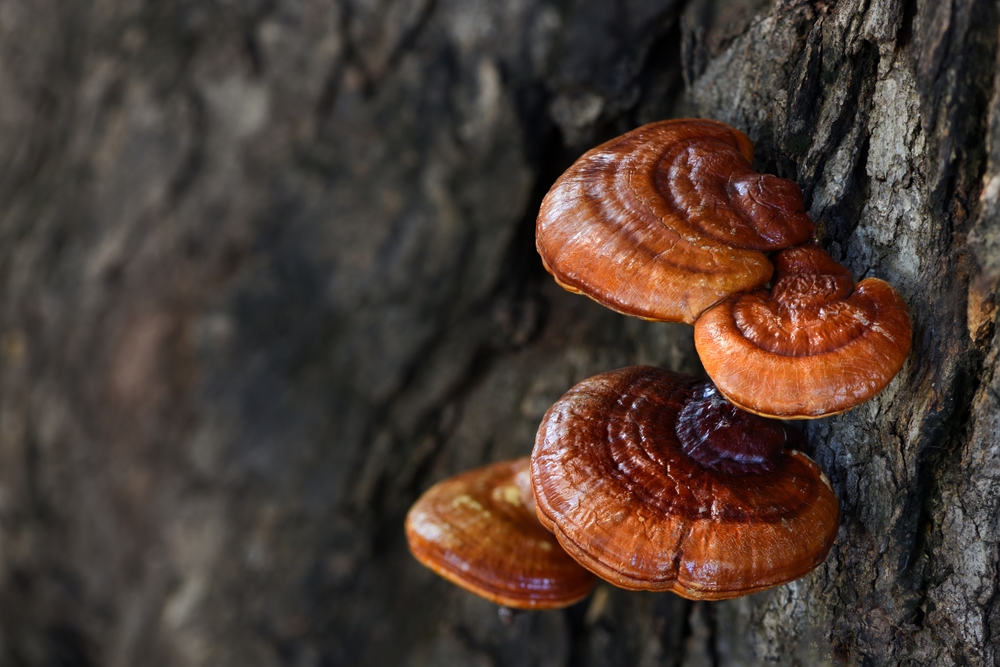 Another outstanding superfood you'd love to spot in your skincare formulas is the Reishi mushroom. This fungus holds several molecules, including polysaccharides, triterpenoids, and peptidoglycans, which play a vital role in improving the look of the skin.
Our Reishi Mushroom Collection gives you all the benefits you can expect from this exquisite superfood. Let's talk about one standout product from this collection:
Alpha Fine Line Surface Filler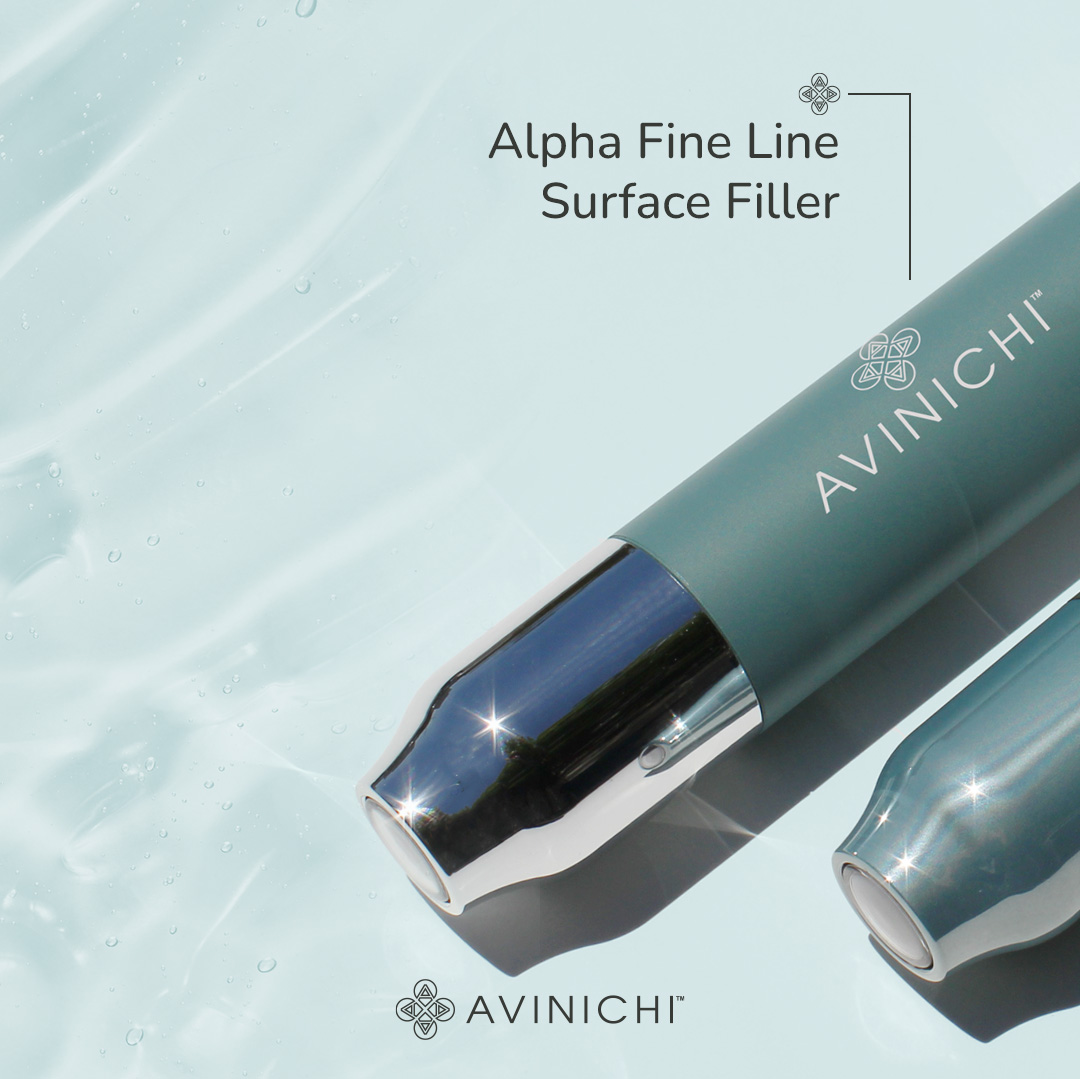 The Alpha Fine Line Surface Filler harnesses the potential of Reishi mushroom to revive your skin's youthful glow!
The cutting-edge formula also infuses a mix of vitamins A and E, peptides, avocado oil, and sodium hyaluronate to reduce the appearance of surface lines and wrinkles.
It's an ideal blend to give your face a luminescent glow and bring out your inner beauty!
Superfood Skincare the Avinichi Way
Avinichi is a firm believer in the power of superfoods on your plate and in your skincare solutions. These goodies have a lot to offer and can get you closer to your skincare goals the natural way.
Browse through the Avinichi store and find your favorites today!