Published: October 10, 2022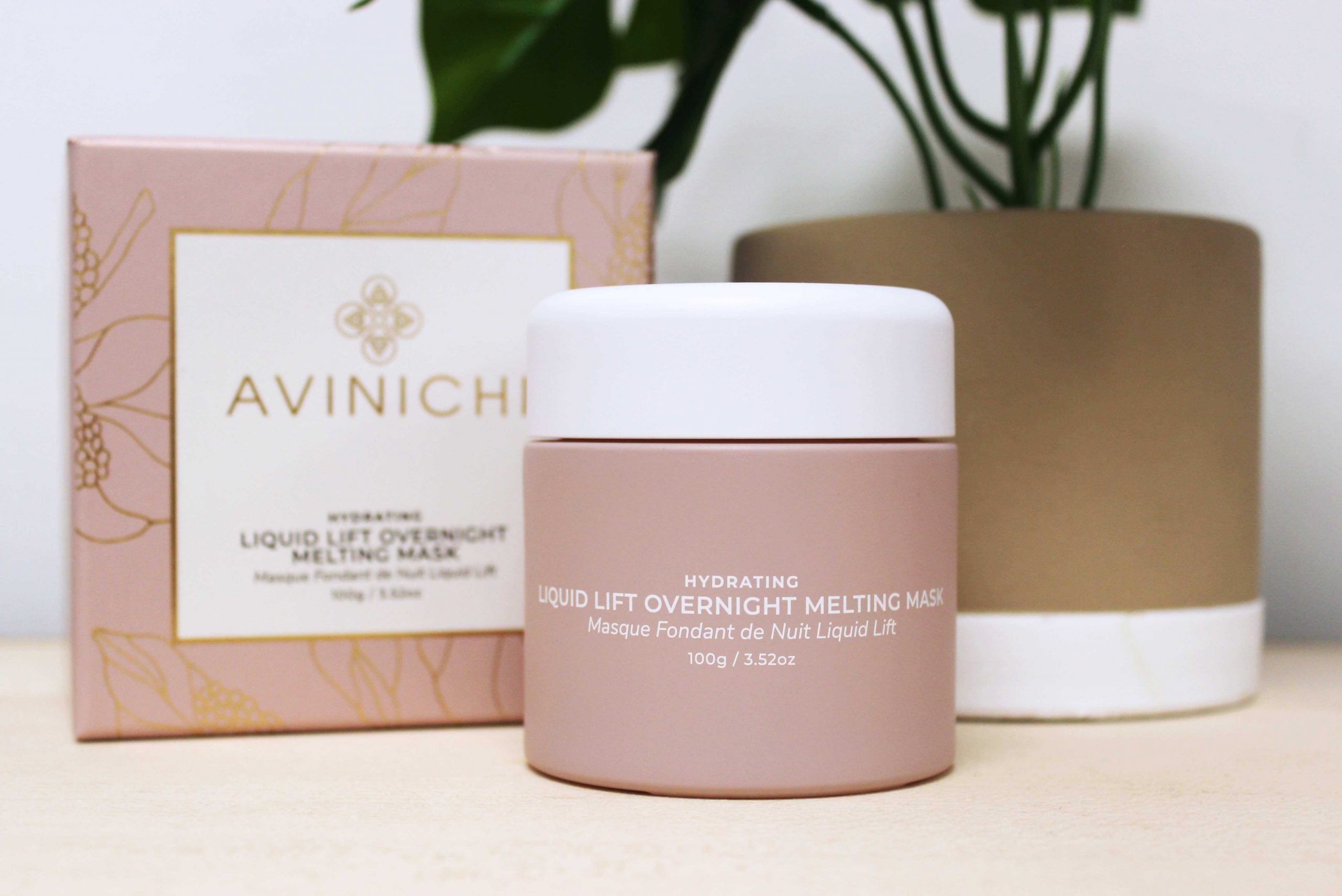 While some people are attracted to classic skincare products that they've been using for years, others enjoy being adventurous with their routine by regularly adding in new, cutting-edge formulas. If you can relate to the latter, then you've come to the right place. Read on as Avinichi shares six innovative skincare products you need to try.
The Alpha Fine Line Surface Filler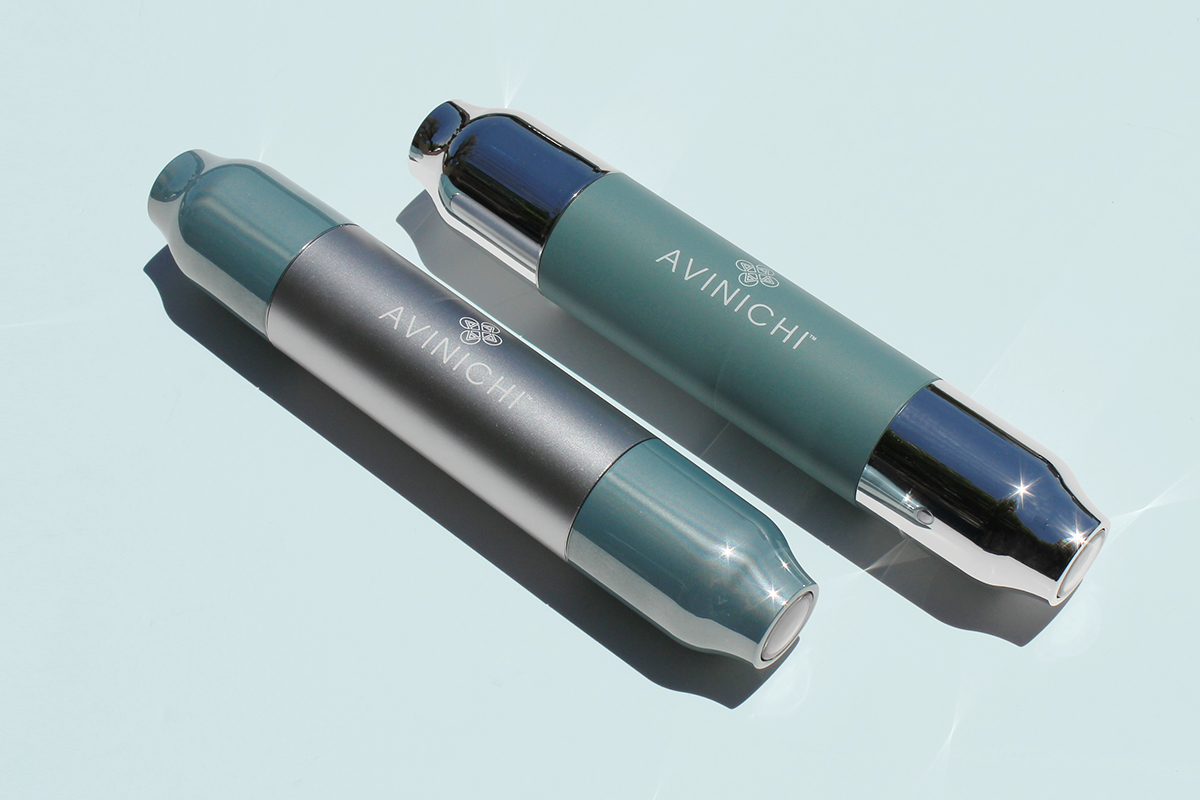 When it comes to breaking the boundaries with new skincare formulas, the Avinichi Alpha Fine Line Surface Filler is a winner. This product does what so many others fail to do – it instantly reduces the appearance of surface lines and deeper wrinkles, leaving your skin looking smooth, flawless, and wrinkle-free.
What makes this product even more of a superstar is the fact that it offers both instant and long-term results. Those immediate changes in your appearance that you'll see are down to ingredients such as acetyl hexapeptide-8, sodium hyaluronate, DMAE, squalane, and alpha-hydroxy acids. Together, not only do they ease the visibility of wrinkles and lines, but they also plump up the complexion to give it a fuller, firmer, and brighter finish.
When it comes to this product's long-term effects, it relies on vitamin A, vitamin E, and a potent selection of botanical extracts. From mushroom and cucumber to avocado and sweet almond, each and every one of the plant extracts that we've chosen are known for being rich in antioxidants and other skin-loving compounds.
Just when you thought it couldn't get better…
The Alpha Fine Line Surface Filler happens to be extremely easy to use too. Simply twist off the lid and then press down on the pump a couple of times to release the product. It's serum-like in consistency and absorbs quickly, so pat this into your skin as soon as possible. Focus on your fine lines and wrinkles, ensuring that they get more of the product than the rest of your face.
The Noni Polishing Peel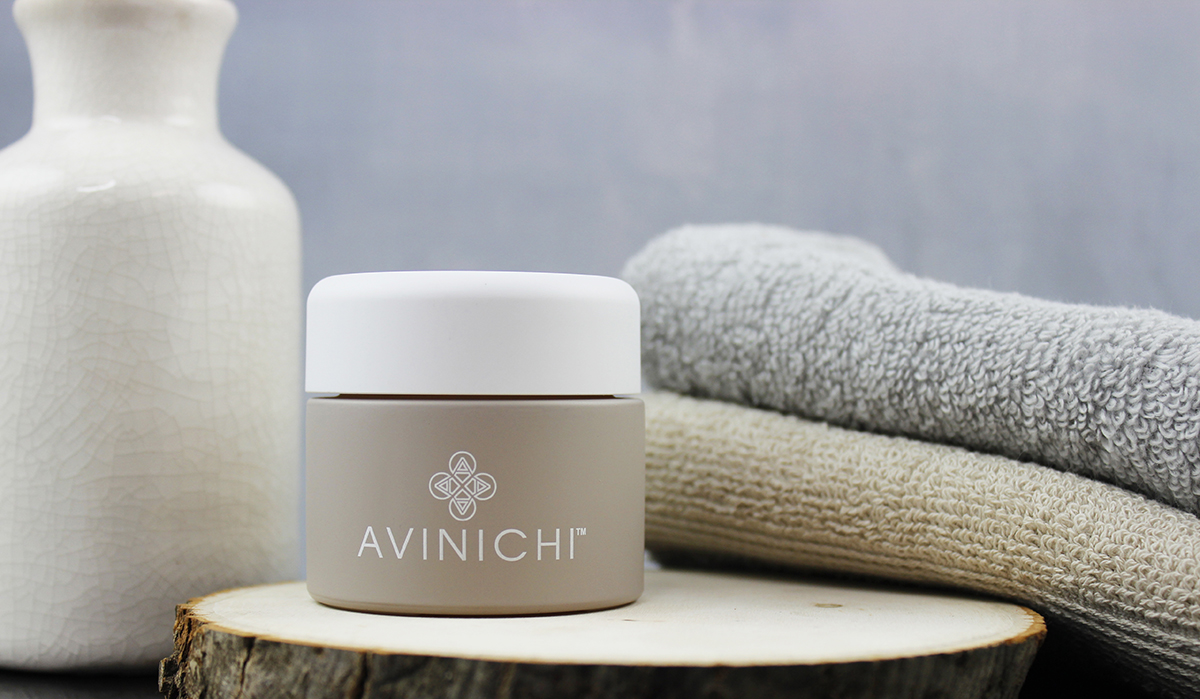 The world of exfoliation can sometimes feel like a bit of a minefield. If you aren't a fan of scrubs but haven't managed to find a chemical exfoliant that suits you, check out the Noni Polishing Peel from Avinichi.
This is a facial exfoliant that works in a very unique way. You apply the gel to dry skin and gently massage it in. As you do so, it reacts with the dirt and dead skin cells on the surface of your skin, causing them to clump up. When you rinse the peeling gel off, it takes those dead skin cells with it. This leaves you with a freshly exfoliated complexion that looks bright, clear, and radiant.
What sets our exfoliating peel apart from the others on the market is its ingredient blend. Most peeling gels contain just the basics, but ours is packed with a number of antioxidants and vitamin-rich botanical ingredients.
As you can tell from its name, this product contains noni fruit extract. This is one of our signature ingredients here at Avinichi. We love it for how it deeply hydrates the skin while also soothing the look of redness and inflammation. This is exactly what the skin needs to counter the dryness and irritation that can sometimes arise post-exfoliation.
The noni extract in this formula is backed up by other plant compounds that are known for soothing and calming the feel of the skin. Chamomile, green tea, and shea butter are just a few, all of which are also great for hydrating the skin.
The Liquid Lift Overnight Melting Mask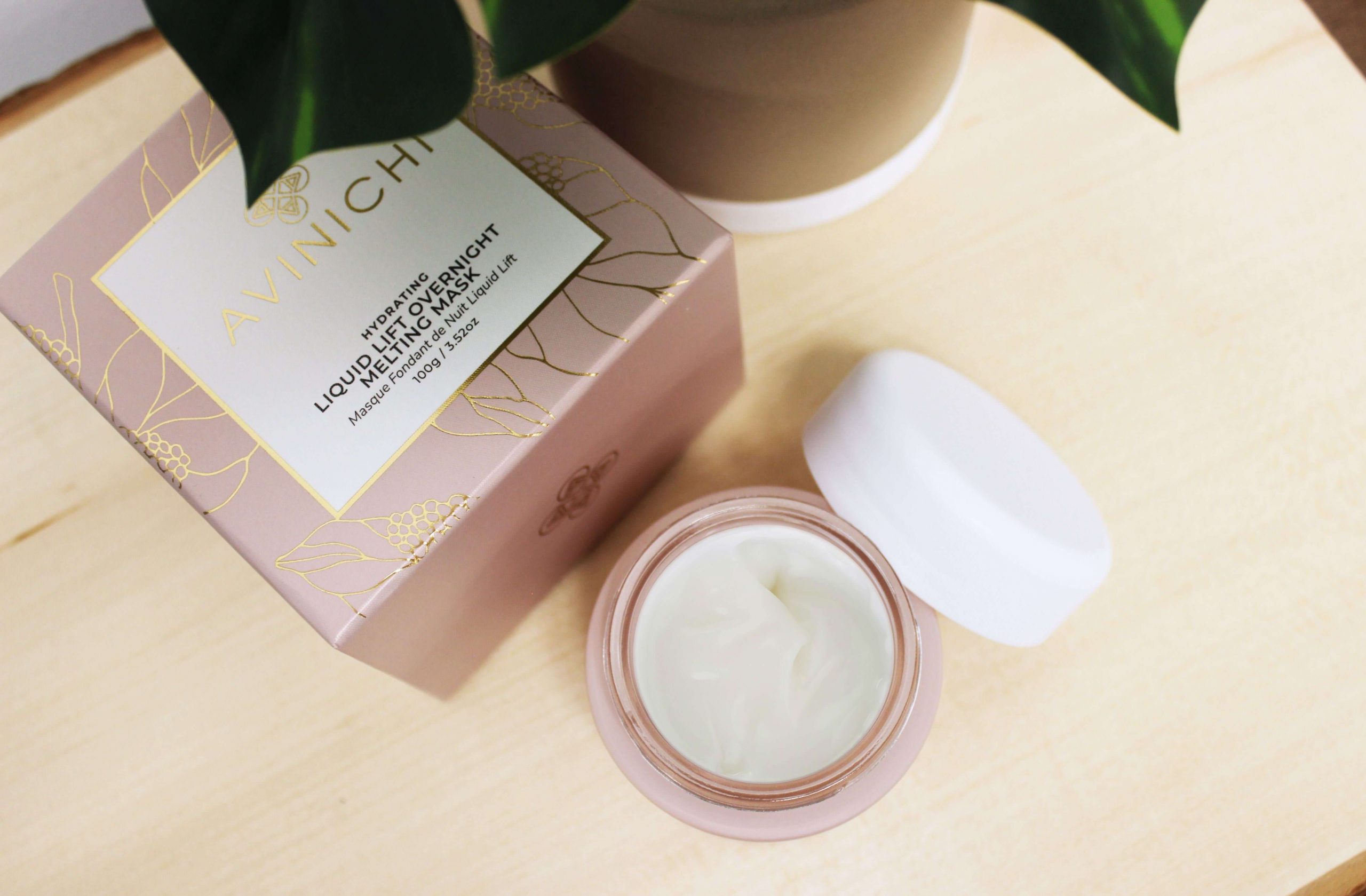 If you have dry or dull skin, then you'll love Avinichi's Liquid Lift Overnight Melting Mask. That's right, this is a face mask designed to be left on the skin overnight, so that your skin can spend hours soaking up its benefits.
There are a number of noteworthy ingredients in this cutting-edge skincare formula. Acetyl hexapeptide-8 works to reduce the appearance of wrinkles and aging, as does vitamin A.
Meanwhile, the long list of botanical extracts in this unique blend brings with it a host of vitamins and antioxidants. Acai, goji, mangosteen, pomegranate, and the star ingredient of this collection; black mulberry.
Black mulberry is known for how it rejuvenates the complexion. It's naturally loaded with vitamin C, just like the other berries that we've included in this formula. This means skin that looks brighter, tighter, and beautifully youthful.
To apply the mask, you'll need to first cleanse your face. Then, apply an even layer of the mask across your skin, bringing it down to your neck and chest too. Gently massage it in and you'll notice that the creamy texture of the mask transforms into water droplets. Allow your skin to soak this up.
Not only are leave-on masks so convenient, but they're hugely beneficial for your complexion too!
The Dark Circle Eye Perfecting Cream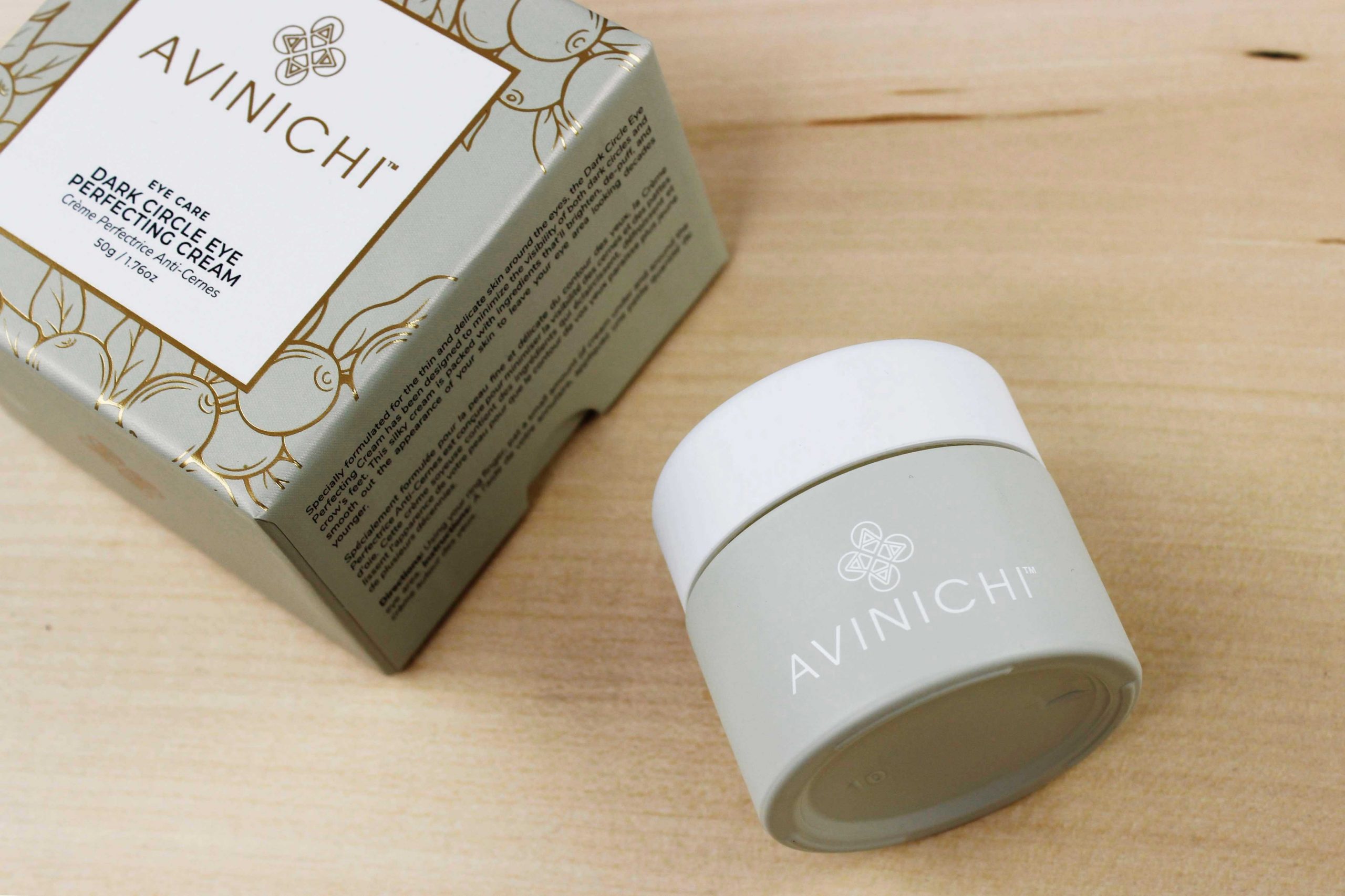 There aren't many skincare products out there that can effectively reduce the appearance of dark circles and shadows under the eyes, which is what makes the Dark Circle Eye Perfecting Cream from Avinichi such a game-changer.
Designed specifically for the thin and fragile skin around the eyes, this formula will leave your eye area looking brighter, less puffy, and noticeably smoother.
How?
It all comes down to some very special ingredients. First up, we have caffeine. In the same way that caffeine gives your body a boost in the mornings, it also perks up the look of the skin. It's great for easing the visibility of puffiness and dark circles, while also giving the skin a tighter finish.
There's also a multi-vitamin blend in this eye cream. It consists of vitamins A, C, and E. These all play so well together when it comes to rejuvenating the look of the skin.
A few other noteworthy compounds in this formula are allantoin, which reduces the look of redness and puffiness, resveratrol, which is a potent antioxidant, and camu camu extract. This is one of the signature ingredients here at Avinichi. It's a small, cherry-like fruit that's packed with powerful antioxidants. Use it regularly and not only will it reduce the visibility of skin aging, but it will also fade the appearance of UV damage.
To experience maximum benefits from this eye cream, make sure that your skin has been cleansed before using it. Then, dot a small amount of the cream around your eyes and use your ring finger to tap it in. This finger exerts the least amount of pressure, making it best suited to the delicate skin around the eyes.
The Noni Night Repair Cream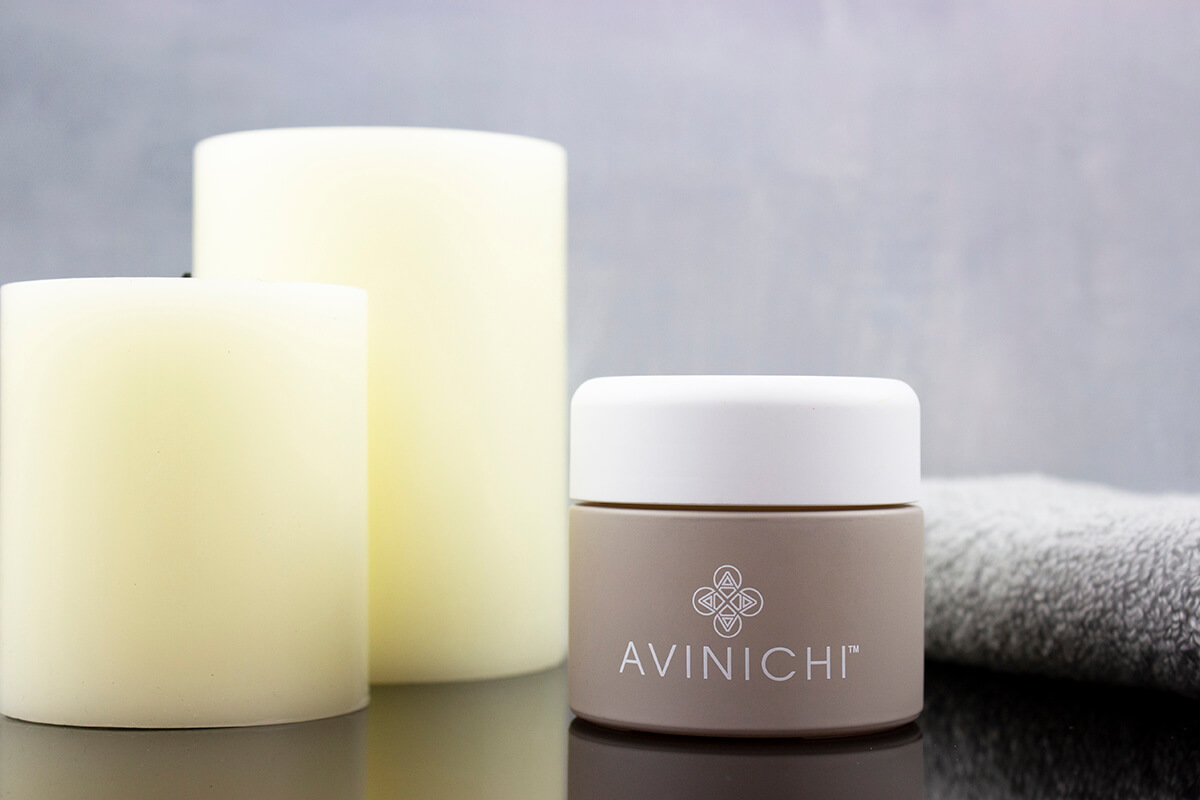 Although you may be fast asleep at night, your skin is wide awake. This is when your skin cells work their hardest to regenerate. It's also the peak production time for new protein fibers, along with other components that ensure that your skin looks and feels its best.
In order to get all of that work done efficiently, your skin cells need moisture. Unfortunately, nighttime is also when your skin experiences the most transepidermal water loss. This is when moisture evaporates out of the skin.
So, to counter this and to keep your skin well-moisturized while you snooze, you need a good night cream. And that's where the Noni Night Repair Cream comes in.
What sets this night cream apart from the others out there?
There are a few standout ingredients in this formula that are worth familiarizing yourself with. For starters, you'll notice that there are two forms of vitamin E in this cream. This antioxidant is a must-have for keeping your skin feeling moisturized, protected, and fortified. It's even better when paired with vitamin A, which we've also added into this formula.
We've included several humectants into this night cream too. Sodium hyaluronate, glycerin, and aloe extract are just a few. These ingredients have moisture-binding properties, enabling them to hydrate and plump up the complexion.
What about the long list of botanical extracts in this formula? From noni to green tea to chamomile, these are all loaded with skin-loving antioxidants. You'll also notice that most of these botanicals are organic. This was important to us, as it ensures that our formulas remain as clean and pure as possible.
The Phyto Remedy Thermal Mask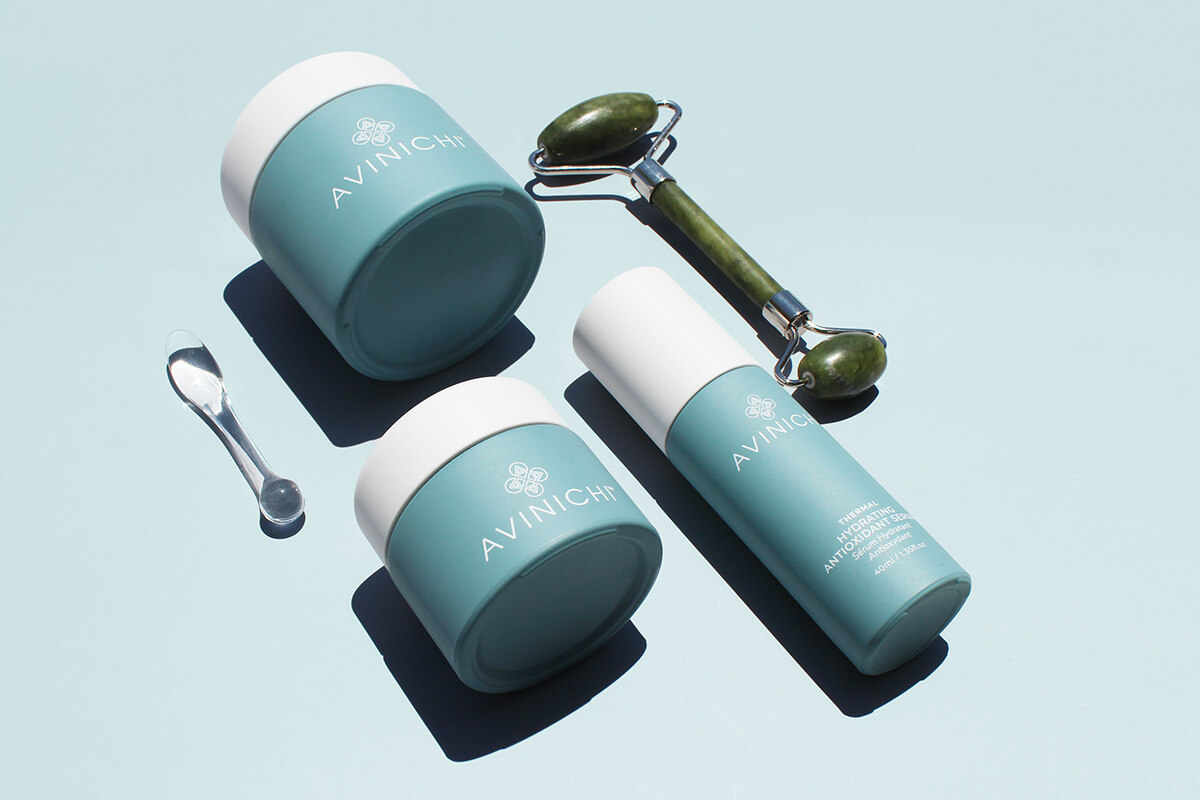 When it comes to innovative skincare formulas, it doesn't get much better than a thermal mask. These masks are the perfect way to treat yourself to a spa-like experience from the comfort of your own home.
Never used a thermal mask before? The Avinichi Phyto Remedy Thermal Mask is the ideal product to start with. Designed to fade the visibility of fine lines, wrinkles, and dark spots, this formula is a game-changer for anyone that's struggling with the appearance of aging skin.
It's a clay-based mask that has been jam-packed with an array of vitamins and botanical extracts. Vitamins A and C are two of the main actives in this mask, along with aloe extract, coffee extract, mushroom extract and more.
Using the mask is easy. You'll need to first cleanse your skin. The Noni Mousse Cleanser from Avinichi is the perfect way to do this! Then, follow up with the Noni Pore Purifying Toner.
You can then move on to applying the mask. Simply spread it onto your skin and gently massage it in. Leave the mask to set for 10-15 minutes and enjoy the heating sensation that flows through it. Don't worry, it doesn't get too hot! Instead, it's a pleasant warmth that relaxes the feel of your pore openings, enabling any impurities to work their way out.
Once you're done, use warm water to rinse the mask off. Then, follow up with the rest of your skincare routine. A hydrating serum followed by a cream would be ideal for finishing off with.
Summary
When it comes to skincare innovations, there's certainly plenty out there that will keep catching your eye. However, not all of them will be worth trying. In fact, some skincare trends can even cause more harm than good.
So, in order to ensure that your skin is getting nothing but the best, always pick products from reputable brands, such as Avinichi. Look through ingredient lists and make sure that only tried, tested, and proven compounds have been utilized. This way, not only will you be able to enjoy a cutting-edge formula, but you can also be confident in the fact that your skin will enjoy it too!
Click here to browse more breakthrough skincare products from Avinichi.