Published: March 20, 2023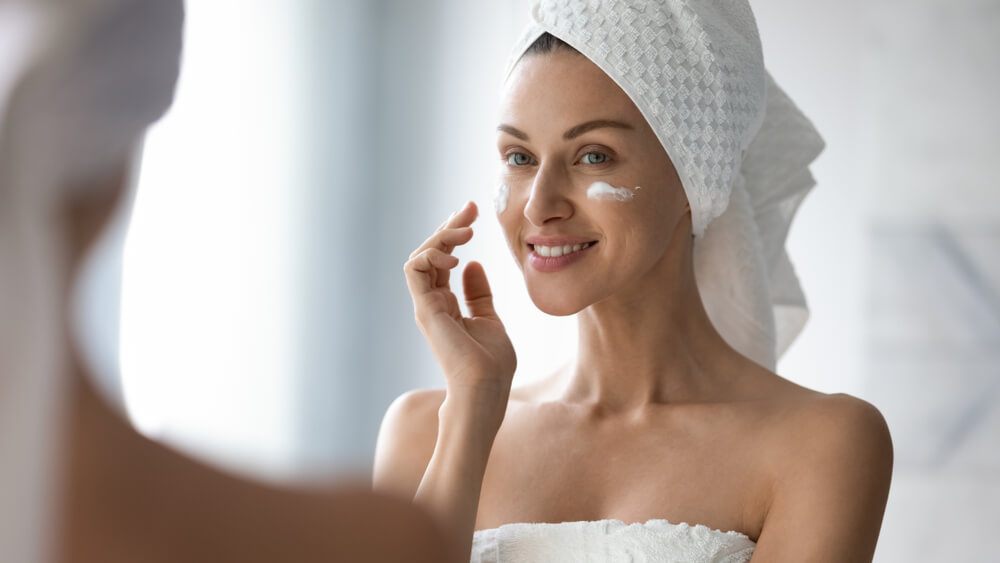 Whether you've been looking into ways to relieve dry skin or you've been trying to learn how to erase the appearance of wrinkles, chances are that the terms 'face cream' and 'moisturizer' have cropped up fairly often in your research. 
This can leave skincare newbies feeling understandably confused – what exactly is the difference between a face cream and moisturizer, and which one do you actually need? Keep reading as Avinichi answers all of your questions.
Face Creams vs Moisturizers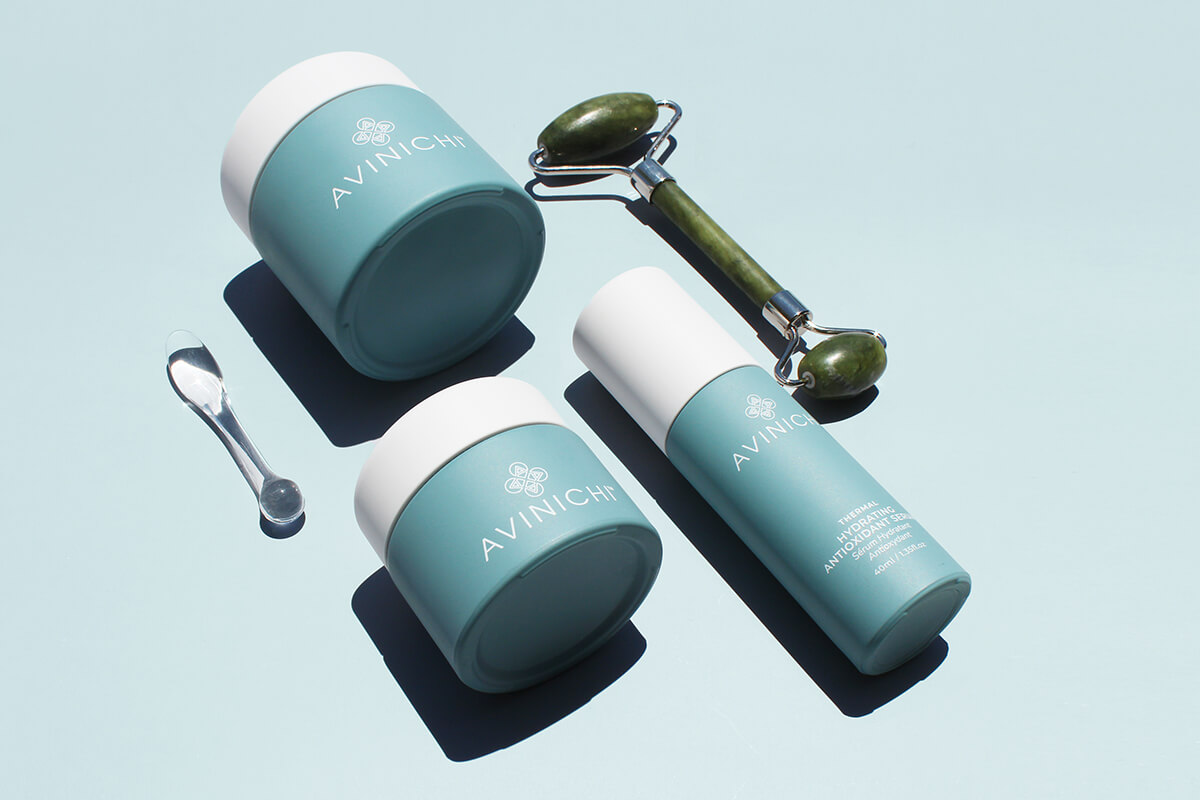 Simply put – a face cream is a type of moisturizer. The term 'moisturizer' refers to any product that moisturizes the skin, and a face cream is one of these. 
Creamy by name and creamy by nature, face creams usually contain both water- and oil-based ingredients. The exact ratio of each that is used in a face cream will depend on the brand producing them. This is why many of the face creams out there greatly vary in texture and consistency.
All face creams moisturize the skin – that's their primary purpose. However, some, such as the Mulberr-E Moisture Infusion Cream in our Phyto Thermal Collection, offer additional benefits. Thanks to a potent infusion of mushroom, organic rose, and grape seed extracts, along with a selection of skin-loving vitamins, this face cream is capable of lifting and tightening the complexion to leave it looking younger.
Other Types of Face Moisturizers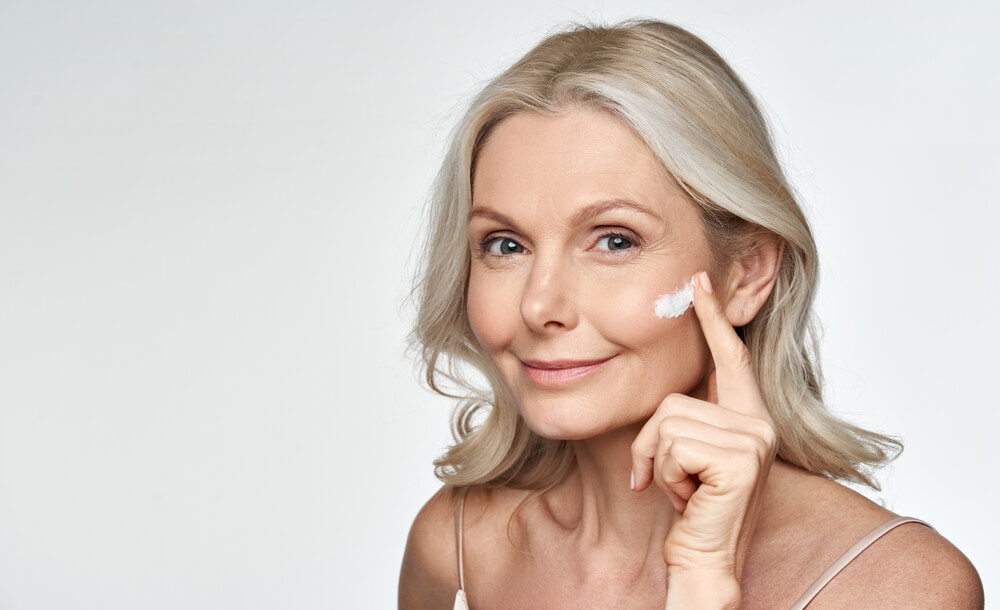 You now know that a face cream is a type of moisturizer. However, what other moisturizers are there?
Well, lotions are another one that you're probably familiar with. These water-based formulas are much thinner and runnier than a face cream, making them better suited for oily, rather than dry, skin. 
Ointments are moisturizers too. These contain a high concentration of oil-based ingredients, meaning that they're extremely thick. They're great for pampering severely dry patches of skin, but you may find them too heavy on areas that aren't quite so dry.
Many would class face oils as a moisturizer as well. Although their main purpose is to provide vitamins and antioxidants to the skin, the natural oils used in face oil blends also serve to moisturize the skin.
Do You Need a Face Cream or a Different Type of Moisturizer?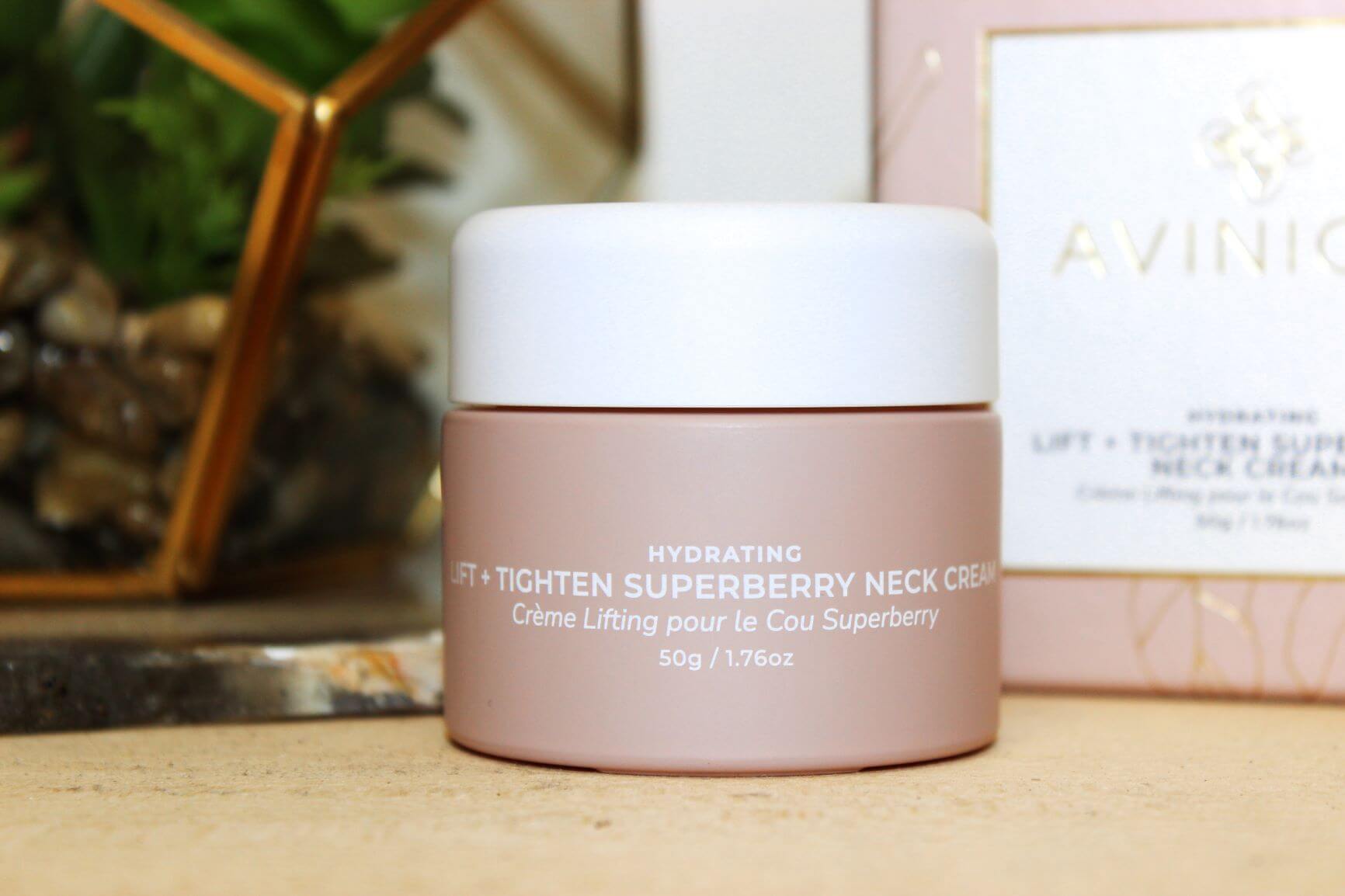 Whether you need a face cream or another form of a moisturizer depends entirely on your skin type and the skin concerns that you're dealing with. 
As mentioned above, people with oily skin do best with lightweight moisturizers, such as lotions or a light face cream. Using anything too heavy will only clog pores and trigger breakouts.
If you have dry skin, then consider utilizing a mix of different moisturizers. Use a cream on the majority of your face and an ointment or an oil over any flaky patches.
For aging skin, a face cream would be best since these usually contain ingredients that help to reduce the appearance of aging. Ideally, combine your face cream with a neck cream, such as Avinichi's Lift + Tighten Superberry Neck Cream. Packed with superfruit oils and vitamins, this cream will leave your neck looking smoother and firmer.
AM vs PM Moisturizers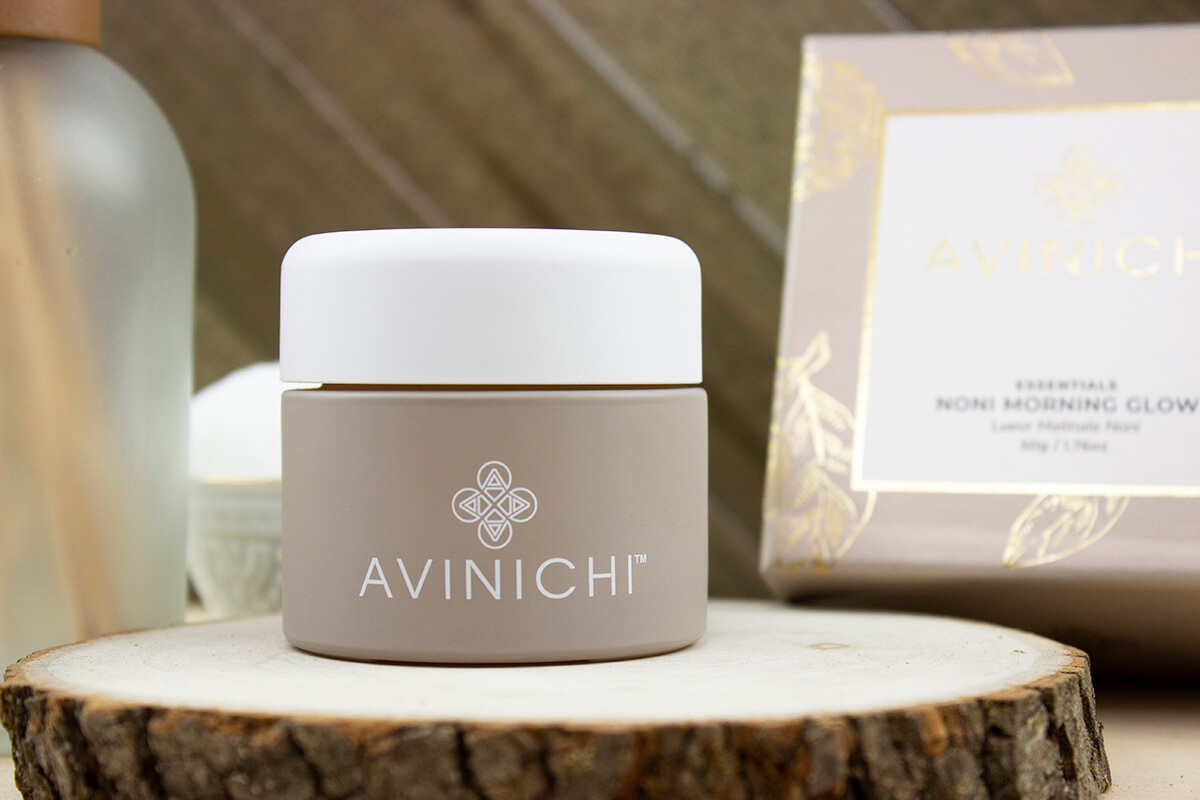 Firstly, you don't need to worry – nothing bad is going to happen if you use your day cream at night or your night cream in the morning.
However, there's a reason why separate moisturizing products are available for day and night…
During the day, your skin works hard to shield itself from environmental aggressors. Everything from the sun to pollution damages skin cells, which is why daytime moisturizers are designed to leave the skin feeling protected.
Avinichi's Noni Morning Glow is a great example of an effective daytime moisturizer. This face cream is bursting with vitamins and superfruit-based antioxidants to prevent the appearance of free radical damage. It also contains shea butter. This plant-derived ingredient forms its own layer over the surface of the skin, acting as an additional barrier between your skin cells and all of the potential environmental damage that surrounds them.
At night, your skin goes into repair mode. Cell regeneration is at its peak, which is why nighttime moisturizers are created to leave your skin cells feeling strengthened and supported as they go about their important duties.
Our Noni Night Repair Cream does exactly that. It's packed with hydrating ingredients to give your skin cells the moisture that they need to optimally function. It's also infused with a number of plant oils and extracts, including noni, jojoba, green tea, and chamomile. These provide important nutrients, ensuring that you wake up to skin that looks refreshed and healthy.
The Best Moisturizing Ingredients to Look For
What makes a moisturizer a moisturizer? It all comes down to the moisturizing ingredients contained in that formula. There are hundreds, if not thousands, of moisturizing ingredients out there, but some work far better than others.
All moisturizing ingredients available can be categorized as either a humectant, an emollient, or an occlusive. Just about every moisturizer will contain at least two of those ingredient types, while some boast all three. Let's take a closer look at each one:
Humectants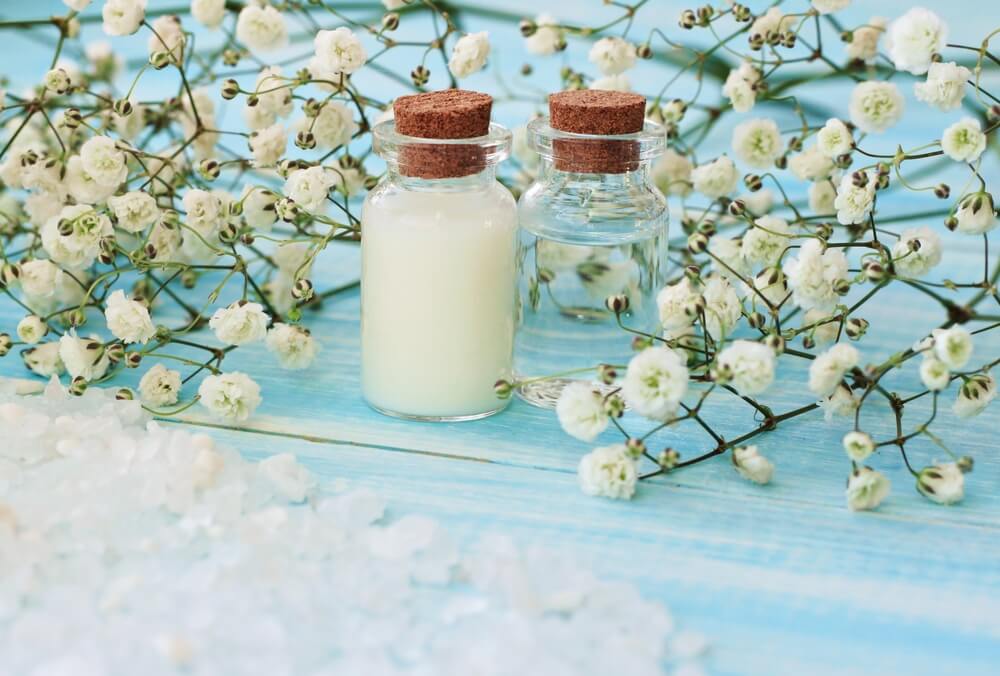 Humectants are lightweight ingredients that have moisture-binding properties. Because of this, they're great for hydrating the skin. They help thirsty skin cells access the moisture that they need to thrive. This enables them to immediately plump up the look of skin cells, leaving the complexion bright and dewy.
You'll find humectant ingredients in all of Avinichi's moisturizers. Some of the most popular include glycerin, hyaluronic acid (or sodium hyaluronate), polyglutamic acid, and aloe vera. Honey, lactic acid, aloe vera, and urea act as powerful humectants too.
Emollients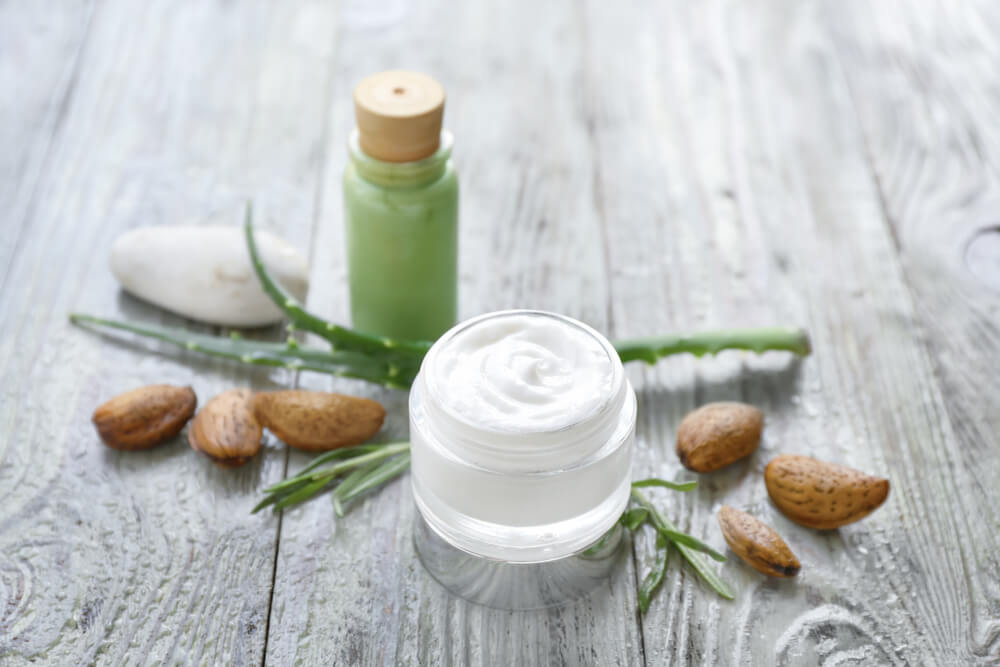 Emollients are great for dry skin. They fill in the cracks and gaps between skin cells, which leaves the skin's texture looking noticeably smoother. This also helps to prevent the appearance of environmental damage by making it much harder for impurities to enter the skin through those broken channels in the skin barrier.
Plant oils and butters are some of the best emollients out there. You'll find plenty of these in Avinichi's moisturizers. From shea butter to avocado oil to jojoba oil, these emollients not only help to leave the skin's integrity feeling protected, but they're also a rich source of vitamins, antioxidants, and complexion-boosting fatty acids.
Occlusives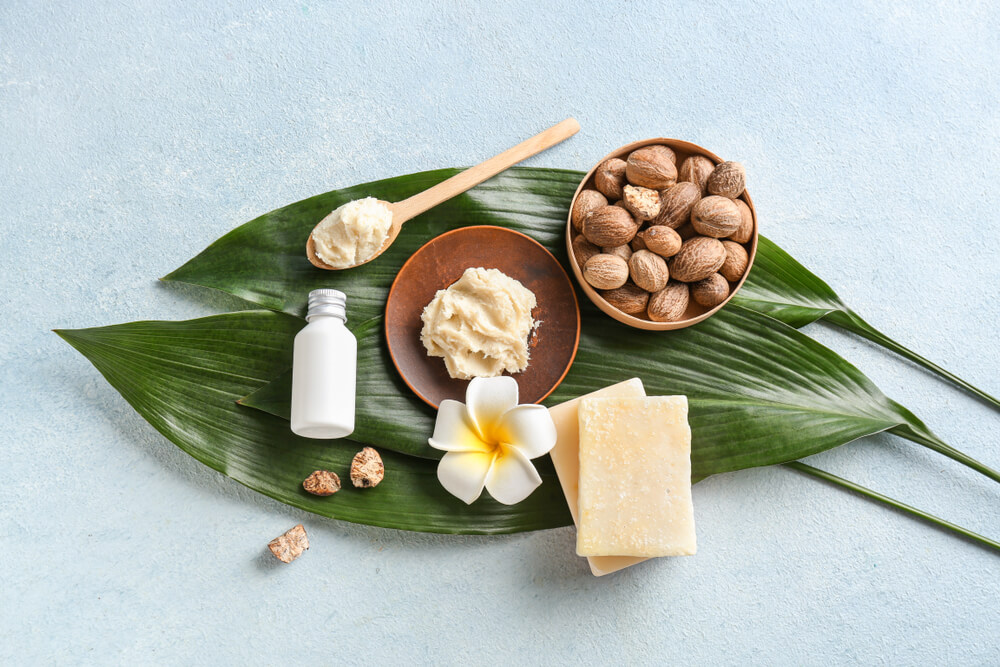 Occlusive ingredients almost mimic the function of the skin's natural barrier. They're quite thick in nature, enabling them to spread over the skin and form an additional layer. This not only protects the appearance from environmental damage, but it also traps in moisture. 
Plant butters, such as the shea butter in Avinichi's face creams, work well as occlusives. Many plant oils, from argan oil to castor oil, have the same effect. Natural waxes, such as carnauba and beeswax, count as occlusives too. 
While most occlusive ingredients will be too thick and heavy for oily skin types, they're perfect for those with dry, sensitive, or mature skin. 
When to Use a Face Cream and Other Moisturizers
Just about every expert would agree that a moisturizer is a product that everybody should be using on a daily basis. Whether you go with a face cream, a lotion, or anything else, it's crucial to keep your skin's moisture levels consistently topped up, and a good moisturizer will enable you to do this.
However, where exactly does a face cream fit into a skincare routine?
Start With a Cleanse
Well, every good routine begins with a cleanse. If you don't cleanse your skin, then any moisturizers that you apply won't be able to access your skin cells. Instead, they'll be blocked by the layer of dirt, oil, and impurities that lies over the surface of your skin. Rather than penetrating into your skin, they'll sit atop this layer, which will leave your skin feeling heavy and congested.
The best cleanser formulas contain gentle surfactants, meaning cleansing agents that won't dry your skin out. Avinichi's Noni Mousse Cleanser, for example, contains surfactants derived from coconuts. These are combined with a vast selection of plant extracts and oils, giving this cleanser the ability to both cleanse and moisturize the skin.
Apply a Toner for Extra Hydration
While a good moisturizer will help to deeply hydrate your skin, a toner adds in an extra layer of lightweight hydration that can really help to enhance your natural glow. Toners also leave the skin feeling prepped for the rest of the products that you're about to apply, including your face cream.
The Noni Pore Purifying Toner from Avinichi does all of this and more. This alcohol-free formula is loaded with vitamin-rich botanical extracts that will calm and balance your complexion.
Use a Serum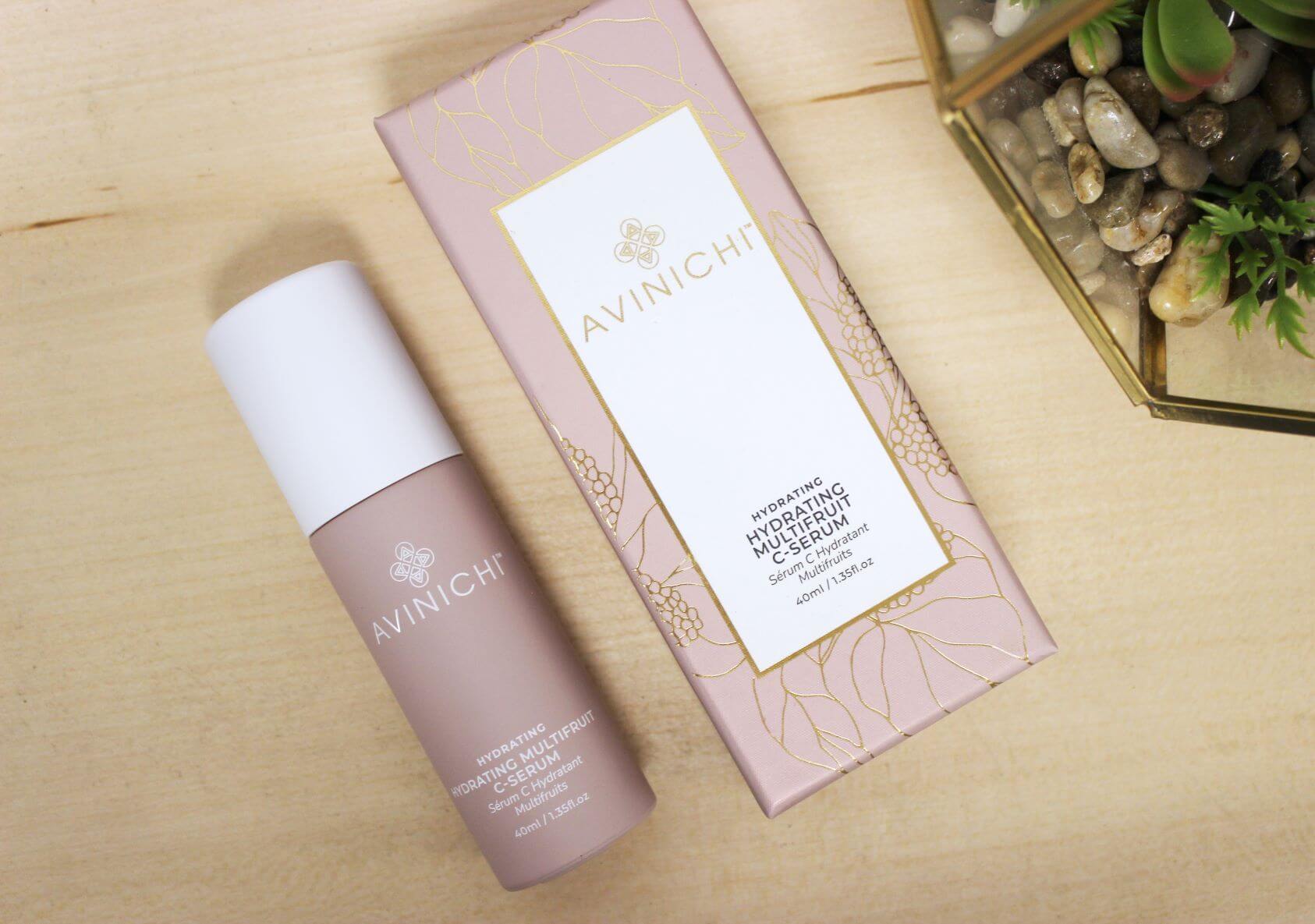 Just like a toner, a serum isn't an absolutely essential part of a skincare routine. However, just like a toner, serums can really enhance your appearance. They're packed with high concentrations of active ingredients, making them great for targeting specific visible skin concerns.
If your aim is to give your skin as much moisture as possible, take a look at the Avinichi Multifruit C-Serum. Not only will the two forms of vitamin C in this blend help to improve your skin's hydration levels, but it also contains a clever ratio of humectants, emollients, and occlusives, making this a very moisturizing formula.
Top it All Off With a Moisturizer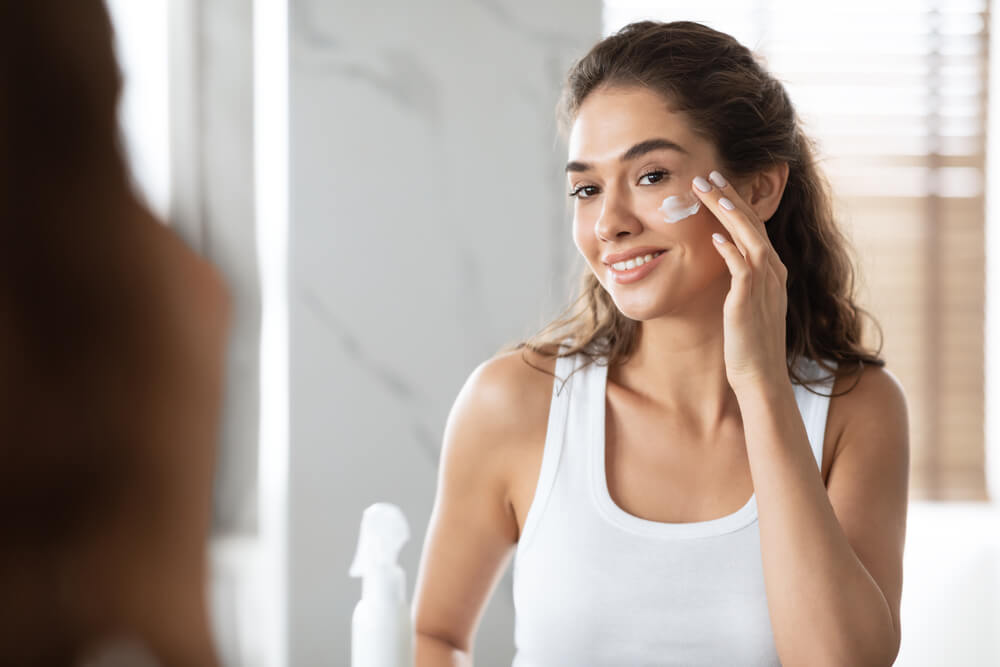 It's now time to apply your moisturizer. Layering it over the top of the serum that you've just applied will enable the occlusive ingredients in your moisturizer to trap all of the serum's ingredients into your skin. Without this, a large percentage of those ingredients would simply evaporate into the air.
For some extra hydration, apply your moisturizer onto damp skin. This doesn't mean that you need to slather it onto your skin before your serum has properly soaked in. Instead, give your serum a little time to absorb into your skin before spritzing your face with a bit of water. Then, apply your moisturizer over the top. It will seal in that extra water to give your face even more of a glow.
Summary
Although a face cream may be a type of moisturizer, there are several other moisturizing products out there too, giving you plenty of options when it comes to how you choose to moisturize your face. That said, face creams are usually the most effective way to go. They're thicker than a lotion but not as thick as an ointment, meaning that they're able to deeply moisturize the skin without weighing it down.
Click here to check out more bestselling moisturizing skincare products from Avinichi.