Published: October 20, 2022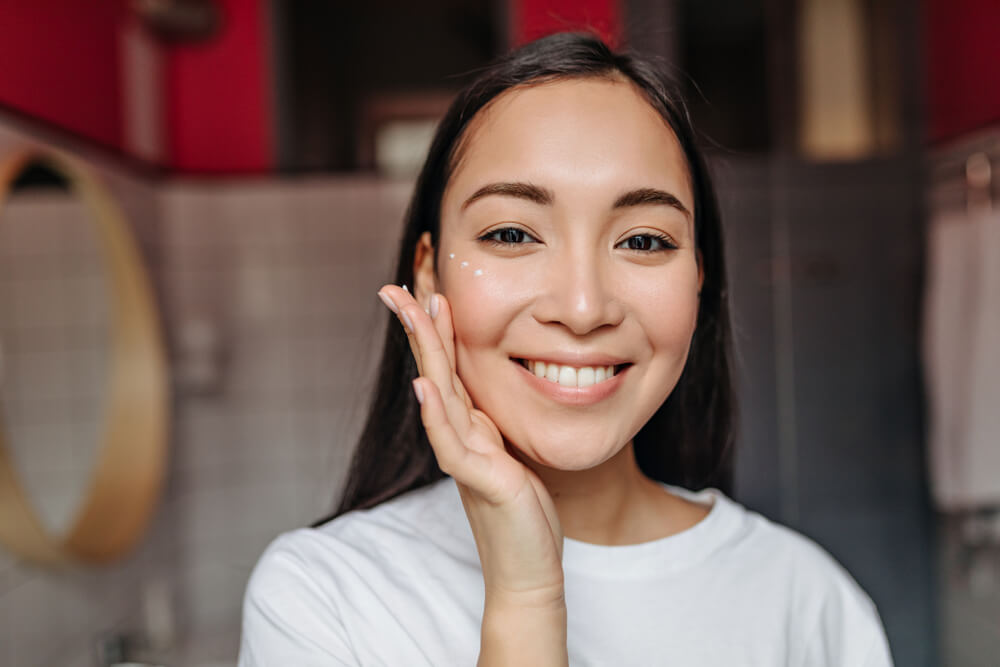 Your eyes are quick to show the signs of aging because of the specific nature of the skin in this area. So, while you might be taking measures to keep your face looking youthful, what are you doing about your eyes?
Avinichi has prepared a 7-step eye care routine to help you take care of aging skin. Make these a part of your daily routine to achieve a glowing, radiant eye area like never before!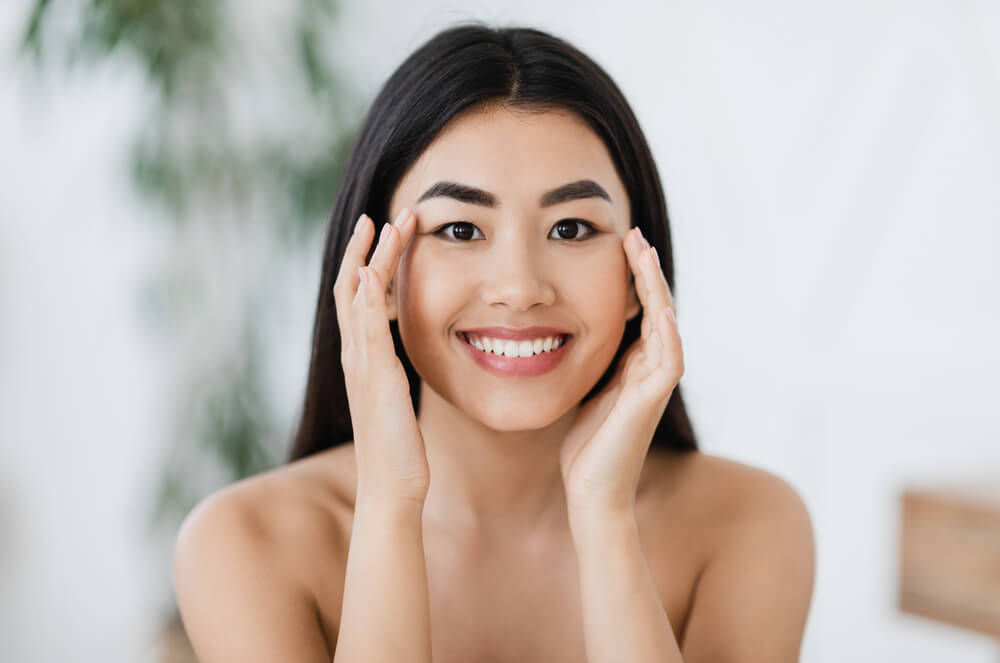 Cleanse Your Face
Cleansing your face is important before applying any other skincare product. Why? When you have dirt and debris on your skin, serums and moisturizing creams will stick to the surface rather than soaking in.
This can cause damage to your appearance while contributing to the look of breakouts, dryness, and more visible signs of aging. So, get your hands on a gentle, hydrating cleanser for mature skin as the first step of your eye care routine.
Noni Mousse Cleanser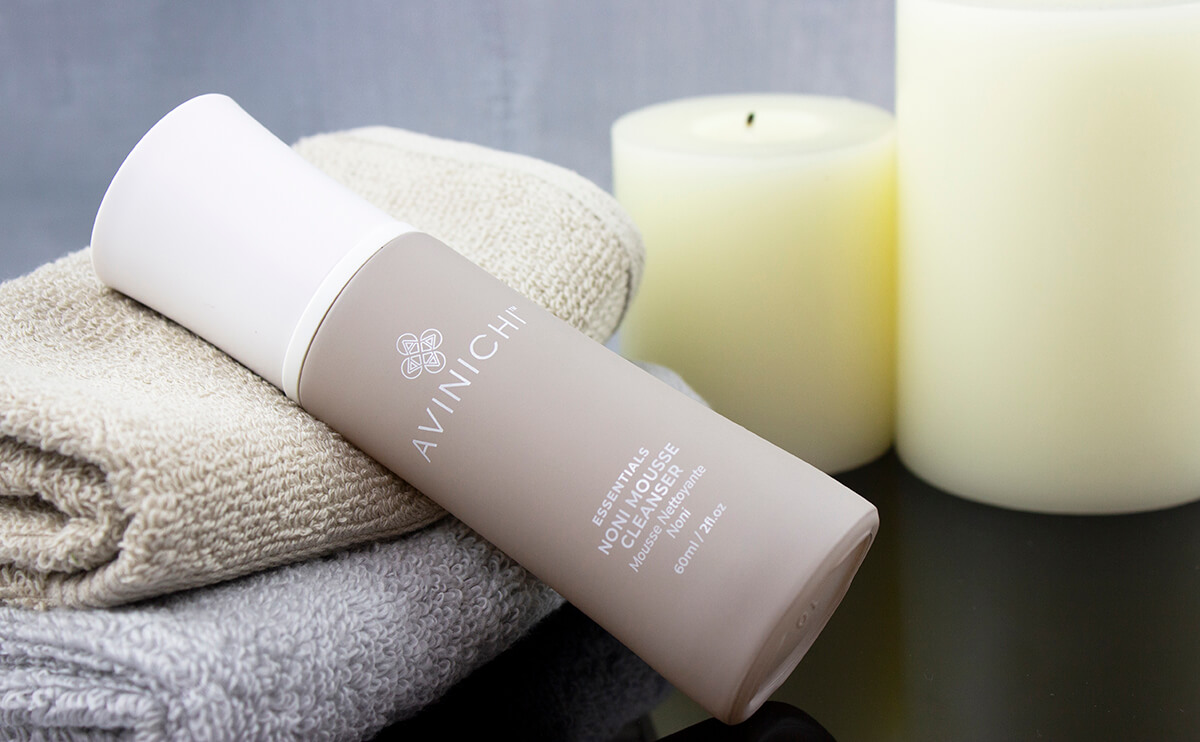 Avinichi has an exceptional cleansing formula that will leave your skin with a desirable glow. Our creamy Noni Mousse Cleanser will give you an ideal fresh start to your daily eye care routine. It can help you achieve the clarified, glowing complexion you've always been yearning for.
The formula infuses gentle, coconut-derived cleansing agents to rid your skin of dirt and debris. It's also effective for removing residual makeup particles and freshening up your whole look.
It incorporates plant extracts, including aloe vera, English lavender, chamomile, noni fruit, and calendula. Aloe vera works effectively to help moisturize your skin while the cleanser helps remove impurities from your face. Aloe vera is also great for easing the look of skin conditions like acne and eczema.
Similarly, English lavender, chamomile, and calendula extracts work to reduce the look of damage and hyperpigmentation on your skin. Noni fruit extract is abundant in vitamins A and C — great for giving your skin a healthy, happy appearance!
Our cleanser also blends propanediol to prevent loss of moisture and soften the feel of your skin. Powered by argan oil and moringa seed oil, this creamy cleanser will alleviate dryness and reduce the visibility of puffy, red skin. With the gentle action of citric acid, your skin will appear fresh and rejuvenated. As a popular BHA, citric acid fades the look of aging, discoloration, and dullness on your skin.
Tone for Balanced Skin
Facial toning should always come after cleansing. Toners are immensely effective at balancing your complexion and giving it a dewy, fresh appearance.
They also help rid your skin of any leftover dirt and debris after cleansing. You can look forward to a fresher and more clarified look after toning with a nutrient-rich formula. And we've got just what you need!
Noni Pore Purifying Toner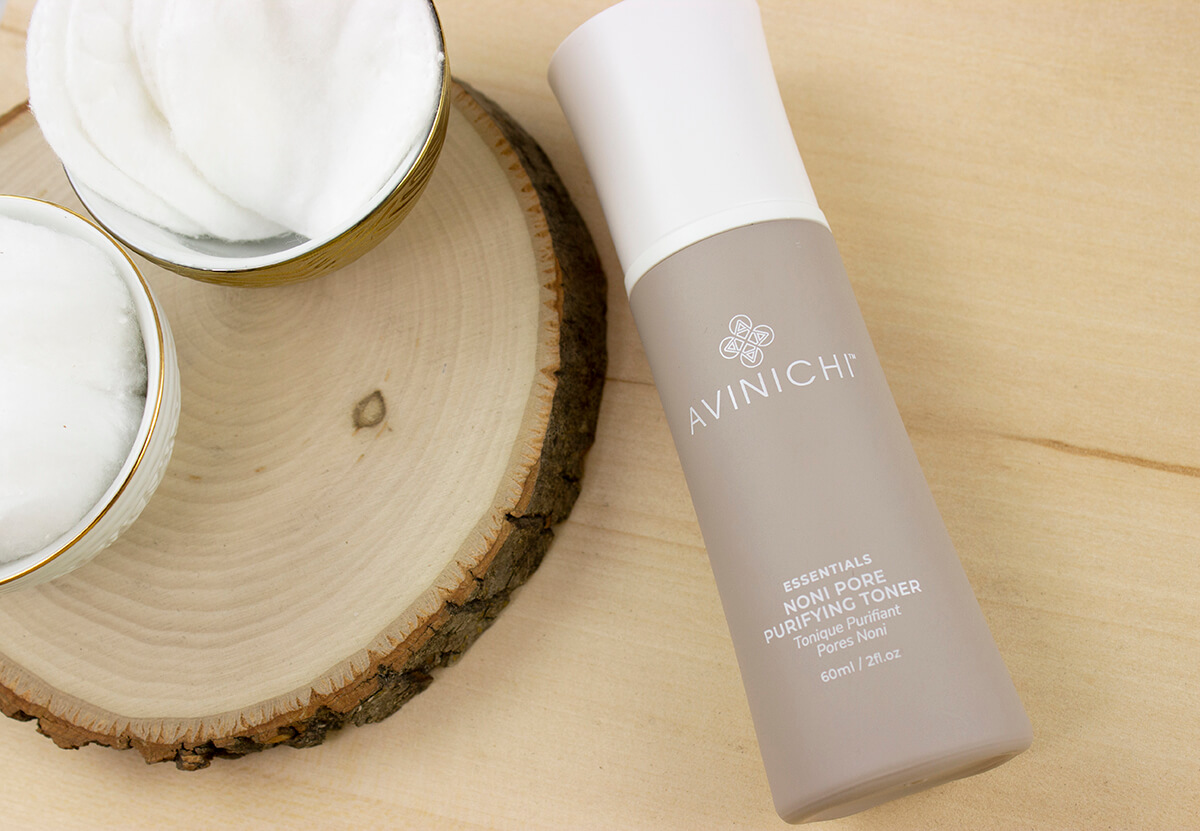 The Noni Pore Purifying Toner will enhance your cleansing regime and get your skin ready for applying your eye care formulas. Our alcohol-free blend is meticulously formulated to rid your skin of traces of oil, dirt, makeup, and any other impurities. The formula is laden with plant botanicals to give a proper finish to what your cleanser set out to achieve.
The Noni Pore Purifying Toner incorporates aloe vera, cucumber, chamomile, and American witch hazel extracts to replenish your skin's hydration levels and give it an overall healthy look. These extracts are highly effective in diminishing the visible signs of discoloration and damage to your skin. They're also suitable for easing the look of red, puffy, and irritated skin.
Our advanced formula is infused with noni fruit extract and citric acid to gently balance your complexion and deliver deep moisturizing results. It also incorporates allantoin, making it perfectly safe for dry, sensitive skin types. Allantoin is a great ingredient for alleviating dryness and easing the feel of irritation on your skin. Enjoy a refreshed, glowing look by incorporating our Pore Purifying Cleanser into your daily skincare regime. 
To apply the toner, take a small amount to a cotton ball or a pad and gently smooth it over your freshly cleansed skin. You can use it in the morning or at night every day.
Apply Eye Serum
This is where your eye care formulas come into the picture. Now that your skin is properly cleansed and toned, you're ready to apply your favorite eye serum.
For mature skin, eye serums infused with powerful plant botanicals and deeply hydrating ingredients can work like magic! These will help elevate your skin's natural moisture content and alleviate the look of aging around your eyes.
Eye Rescue Phyto Serum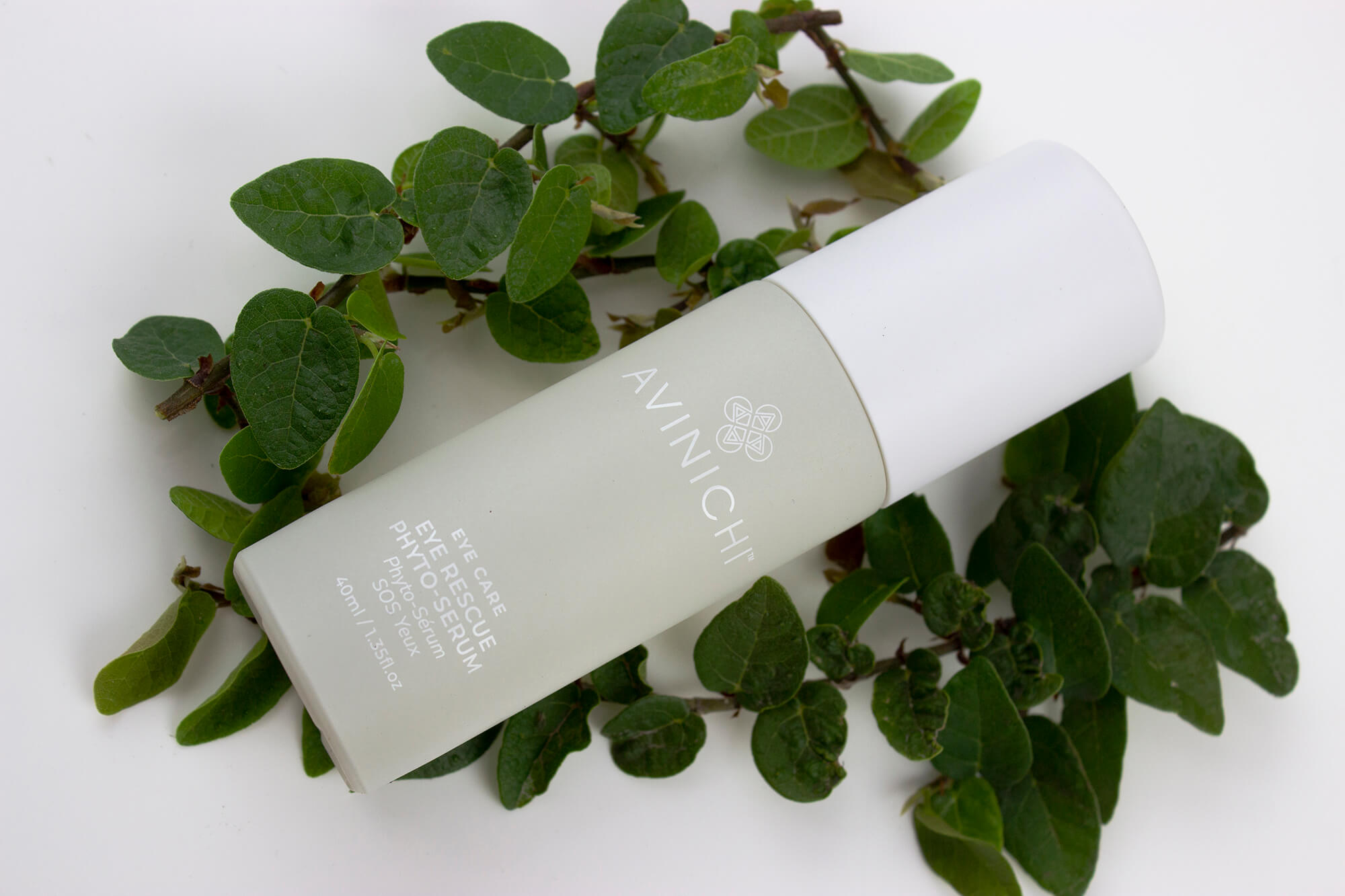 Our Eye Rescue Phyto Serum is a rich, light blend of just the right nutrients your skin needs. Reduce the look of tired, weary eyes with this exceptional formula and reveal a youthful, healthy glow! The serum features a curated selection of flower, leaf, root, and fruit extracts that are perfect for leaving you with skin that feels deeply hydrated and restored! Let's take a closer look at the ingredients at play.
The serum incorporates a multi-peptide blend that's certain to reignite your youthful glow. These peptides work to enhance your skin tone and texture, making it appear more lifted and firmer than before. Sodium hyaluronate and aloe vera in the formula work exceptionally well to reduce the appearance of wrinkles, fine lines, and dark circles around your eyes. They replenish your skin's hydration levels and ease any visible signs of puffiness. The serum is also enriched with vitamin C, which plays a key role in giving your skin a youthful, brighter appearance. 
We've incorporated a bouquet of botanical extracts in the formula:
Kudzu root and green tea leaf extracts are two powerful skin-enhancing ingredients when it comes to eye care. These help ease the visible signs of aging on your skin, fading the appearance of crow's feet and eye bags.

Calendula flower and ginkgo leaf extracts in the formula help alleviate dryness.

Camu camu fruit extract, which is rich in vitamin C

, can help significantly ease the look of skin damage.
Our nutrient-rich Eye Rescue Phyto Serum will make the skin around your eyes appear plumper and fuller! 
Use a "Special Occasion" Eye Care Formula
This is an optional step where you can use any special eye care formula to give you an extra little spark before an event! This is where you can bust out your go-to serum or cream for easing the look of wrinkles and fine lines around your eyes.
These are typically meant to be used once or twice a week for that oomph factor on top of your regular eye care routine. If you don't know what to choose, Avinichi's got you covered!   
Wrinkle Rewind Filler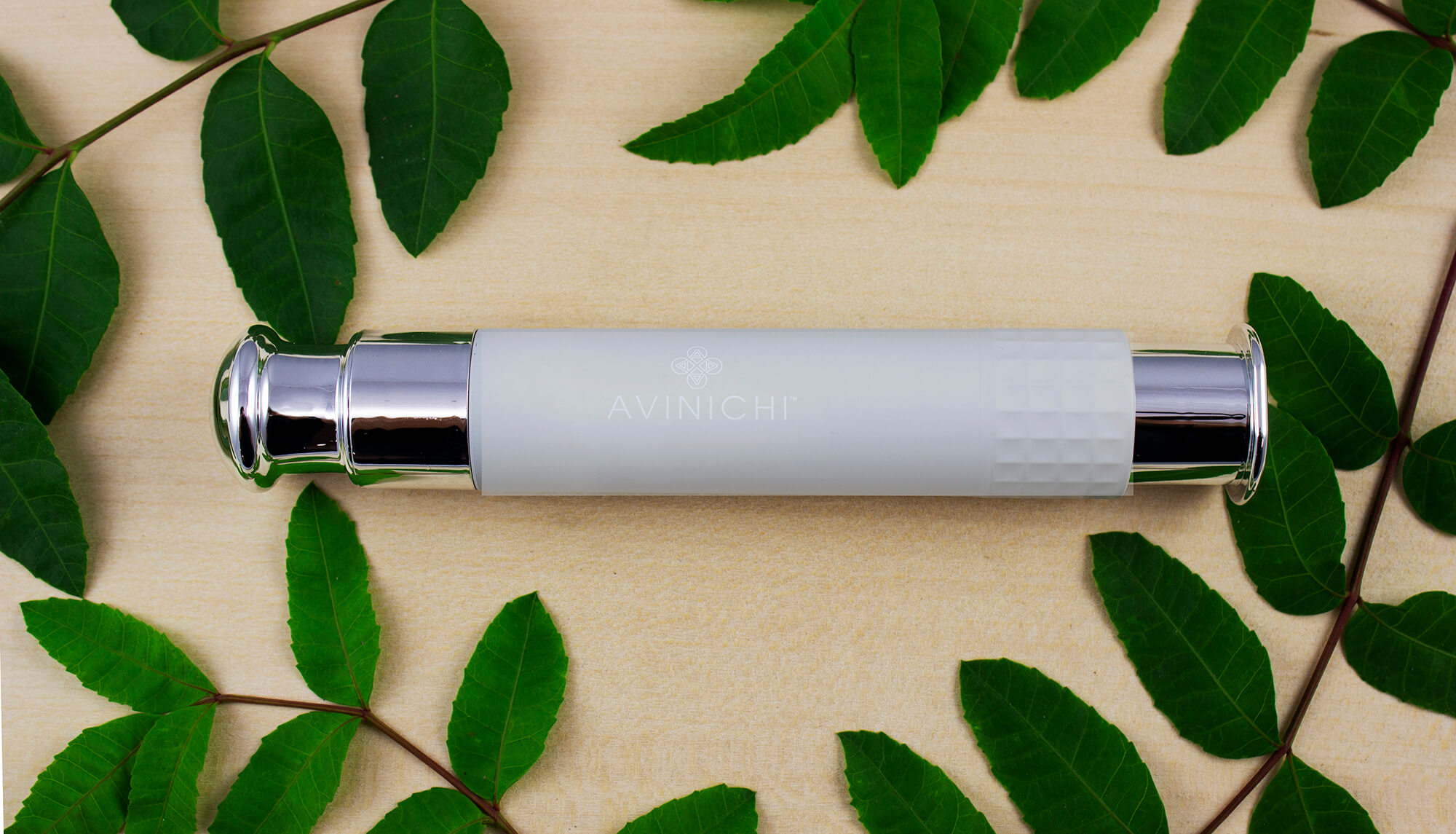 If you're looking for an eye care formula that can help you instantly turn your whole look around, our Wrinkle Rewind Filler is what you need! The filler works amazingly to fade the look of crow's feet and wrinkles around your eyes with its blend of research-backed ingredients. And it's not just for the skin around your eyes; you can use it anywhere on your face to achieve youthful-looking skin. Whether you've got forehead wrinkles, laugh lines, or crow's feet, this fast-acting formula ought to be your go-to!
It incorporates rich peptides and sodium hyaluronate to deliver deep hydrating results. It's infused with derivatives of vitamins A and E that play an integral role in diminishing the visible signs of aging on your skin. The formula is also enriched with a selection of botanical extracts that help ease any visible signs of puffiness or aging on your face. These include cucumber fruit, grape seed, and camu camu fruit extracts. We've also added some sensational oils to rejuvenate the look of your skin, including avocado oil and sweet almond oil.
Our Wrinkle Rewind Filler is sure to give your problem areas a smooth finish, uplifting your whole appearance! 
Cover Up with a Good Eye Cream
The last eye care step in your routine should be applying a good eye cream to seal all the goods up! What that means is, an eye cream will help your eye serum absorb properly into your skin. So, you can enjoy maximum benefits.
Dark Circle Eye Perfecting Cream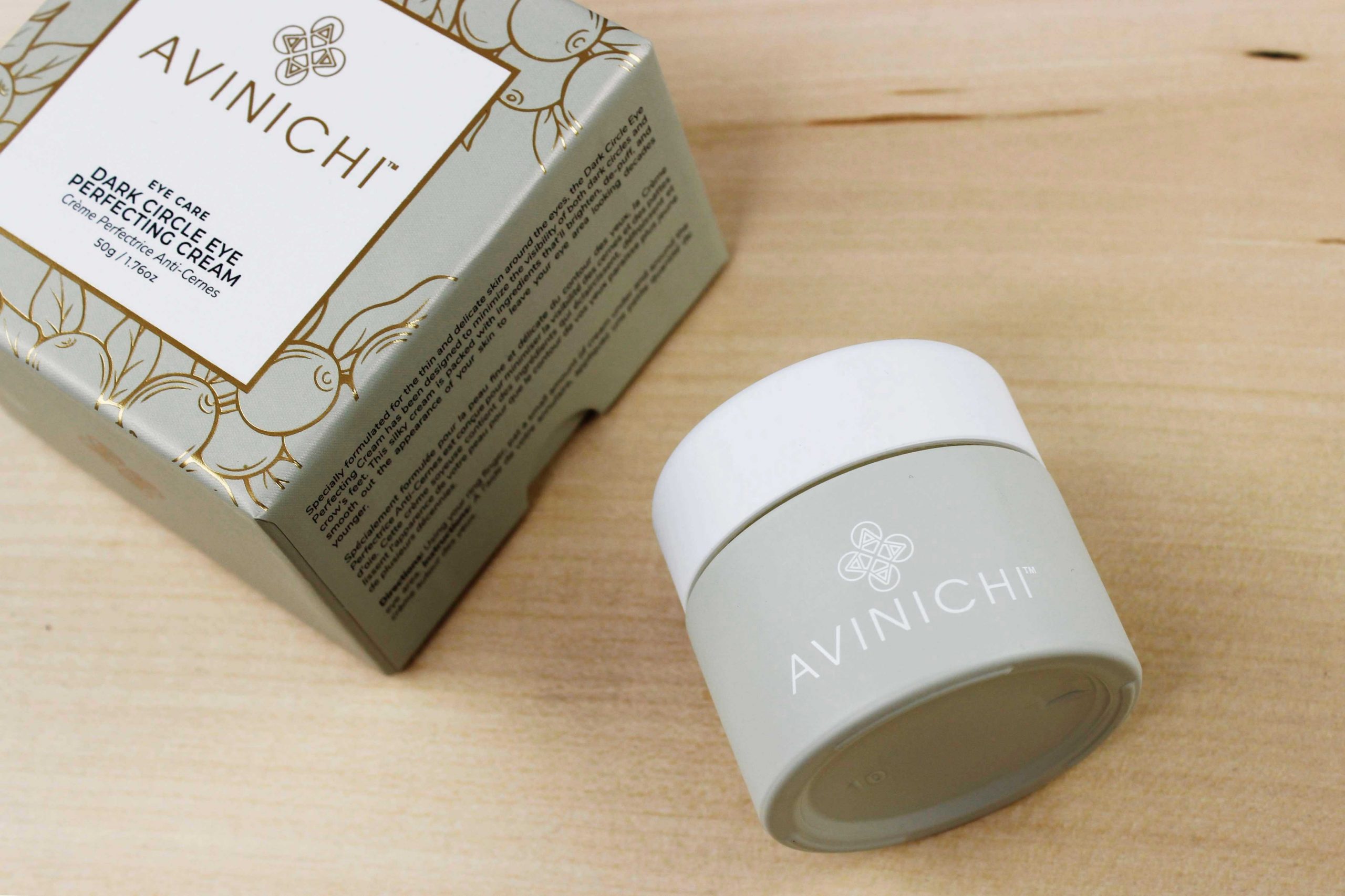 Our Dark Circle Eye Perfecting Cream is the perfect eye care formula for the delicate skin around your eyes. The rich, velvety cream incorporates vitamins A and C to ease the look of crow's feet.
It also includes caffeine, which works well to reduce the visibility of puffiness and dark circles. Powered by resveratrol and camu camu fruit extract, our Dark Circle Eye Perfecting Cream will keep your skin looking refreshed and plump with a luminous glow!
Moisturize Your Face
Moisturizing your face is an important step to keep the skin looking healthy and help it retain moisture.
It's important to note that if your eye cream is heavier than your face moisturizer, you should apply it after moisturizing. Remember the rule: heavier formulas go after lighter ones.    
Don't Forget Your Sunscreen!
It's important to put on sunscreen at least 20 minutes before stepping outside. UV rays can do your skin a lot of harm if you expose yourself without proper protection.
And the skin around your eyes is especially sensitive, so you should make sunscreen a staple in your daily routine.
What Causes Mature Skin Around Your Eyes?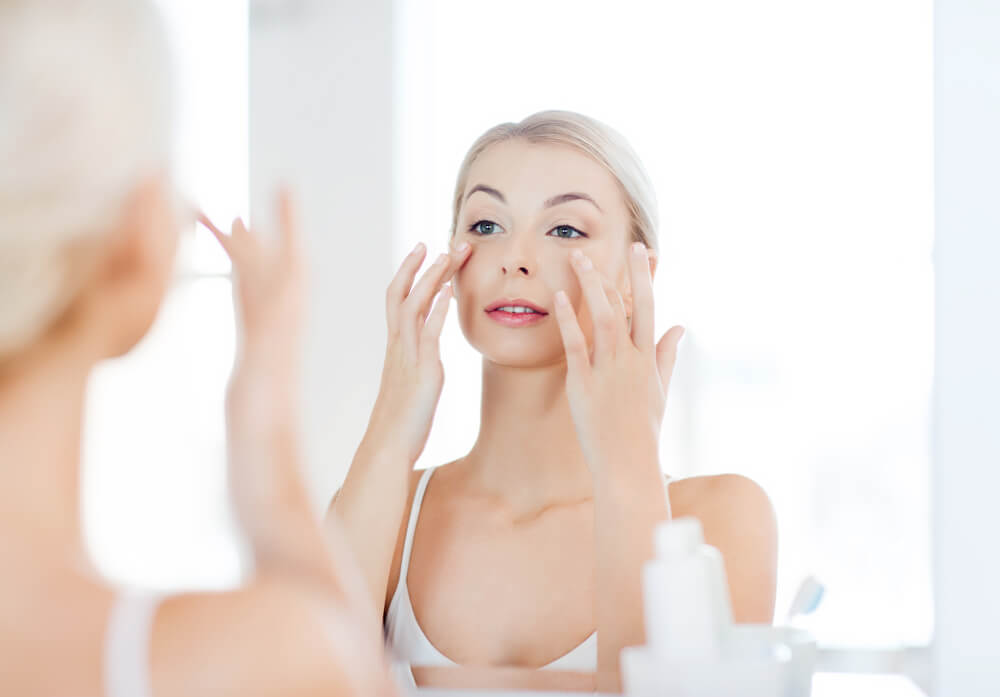 Because of natural aging, your skin tends to become dry, loose, and develop a rough texture. However, with the skin around your eyes, these skin concerns are much more obvious. Here are a few facts about this area:
It has much thinner skin, making it more prone to damage, e.g. from UV rays and environmental pollutants.

There is a lack of sebaceous glands around your eyes to help keep the skin naturally moisturized. These glands waterproof your skin and protect it from friction. So, it's understandable why you notice some extra dryness around your eyes.

Your eyelid tissues become weaker with age, causing your upper-eyelid fat to drop down to the lower one

. This is why you might experience swollen, puffy bags underneath your eyes.

Dark circles will also take residence with age. Your under-eye area has capillaries that hold fluid. When the skin gets looser with age, these begin to show. The prominent appearance of these vessels is the phenomenon of dark circles. But it's not just limited to age; dark circles can also form from lack of sleep and unhealthy habits.
Care for Mature Skin with Avinichi's Eye Care Formulas!
Achieve a well-rested, luminous glow in your eyes with Avinichi's advanced eye care formulas. Be sure to check out what else we have in store for your skin in our Best Sellers section!