Published: November 30, 2022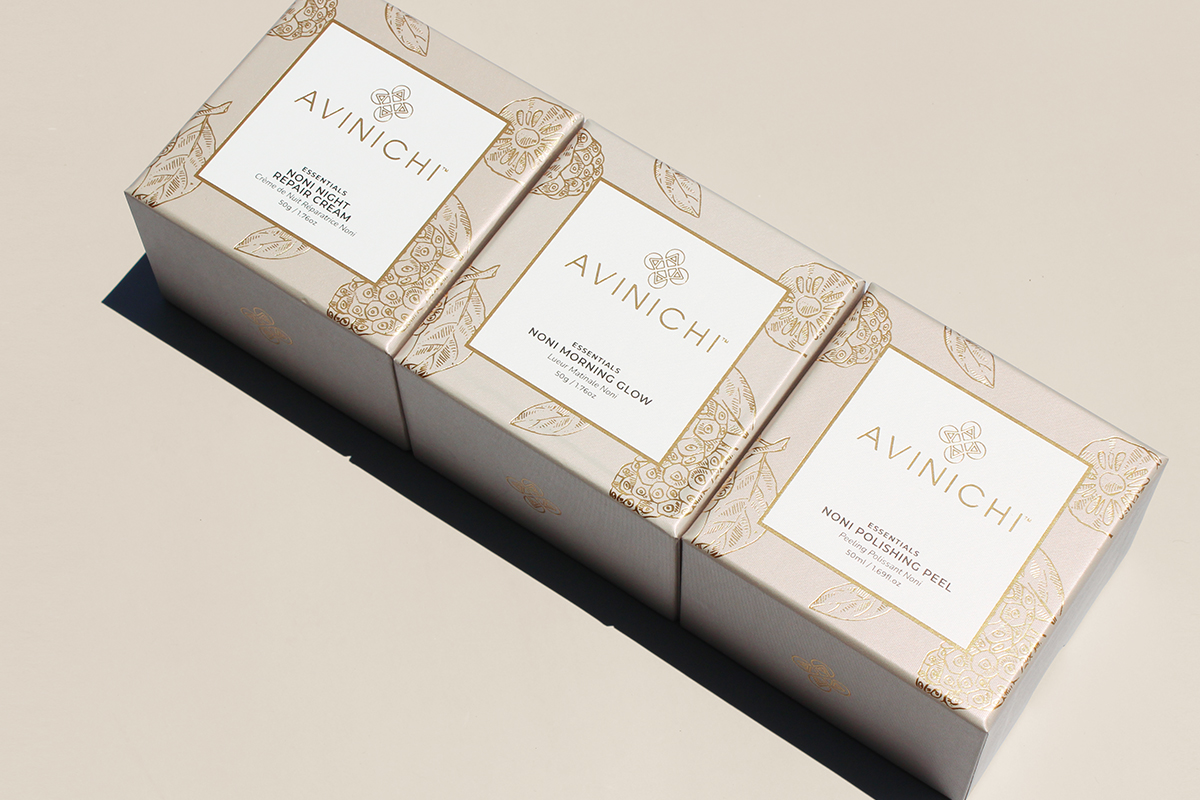 While skincare routines may vary hugely from person to person, there are some types of products that are essentials. These products form the foundation of a skincare routine, which is why it's so important to get them right.
That's why we created our Essential Collection. It offers a unique twist on skincare classics, making the staple steps of your daily routine feel so much more exciting. Read on to learn more about five must-have products from the Avinichi Essential Collection.
The Noni Mousse Cleanser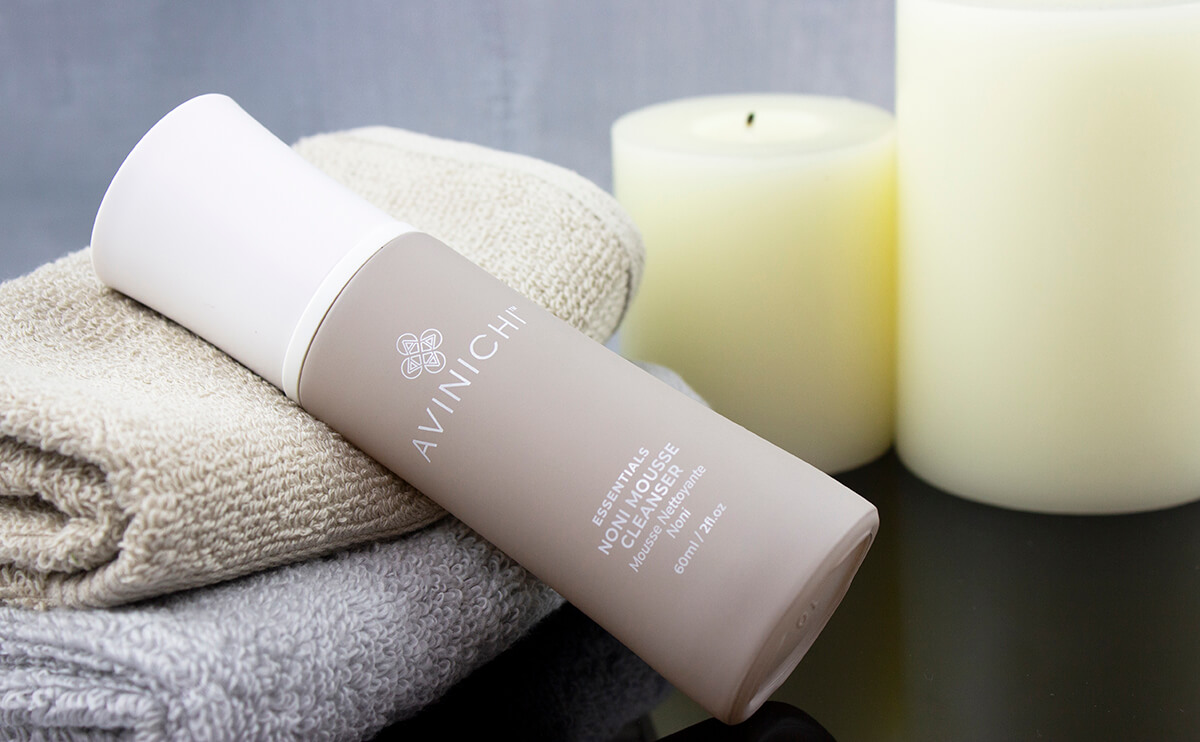 When it comes to essential skincare products, cleansers are at the top of the list. Without a good cleanser, your skin will be blanketed in a layer of dirt, oil, dead skin cells, and other impurities. Apply other products over the top of that and they won't be able to properly work their way into your cells, rendering them ineffective.
Fortunately, that's where the Noni Mousse Cleanser can be a game-changer…
What Makes the Noni Mousse Cleanser a Must-Have?
There are thousands of cleanser formulas on the market, but a large chunk of them use overly harsh cleansing agents. The result is dryness and dehydration, especially after long-term use of that cleanser.
The Noni Mousse Cleanser from the Essential Collection stands out for its coconut-derived cleansing agents. These are far gentler on the skin, yet they still get the job done when it comes to removing dirt and impurities.
This cleanser also does so much more than just cleanse. It contains humectants, such as glycerin, organic aloe vera leaf extract, and organic argan oil, to hydrate and plump up the complexion. It's also filled with antioxidants, thanks to botanicals like chamomile, lavender, moringa, and noni.
Instead of leaving your skin feeling parched and vulnerable post-cleanse, this cleanser will have your skin looking refreshed, dewy, and radiant.
The Noni Pore Purifying Toner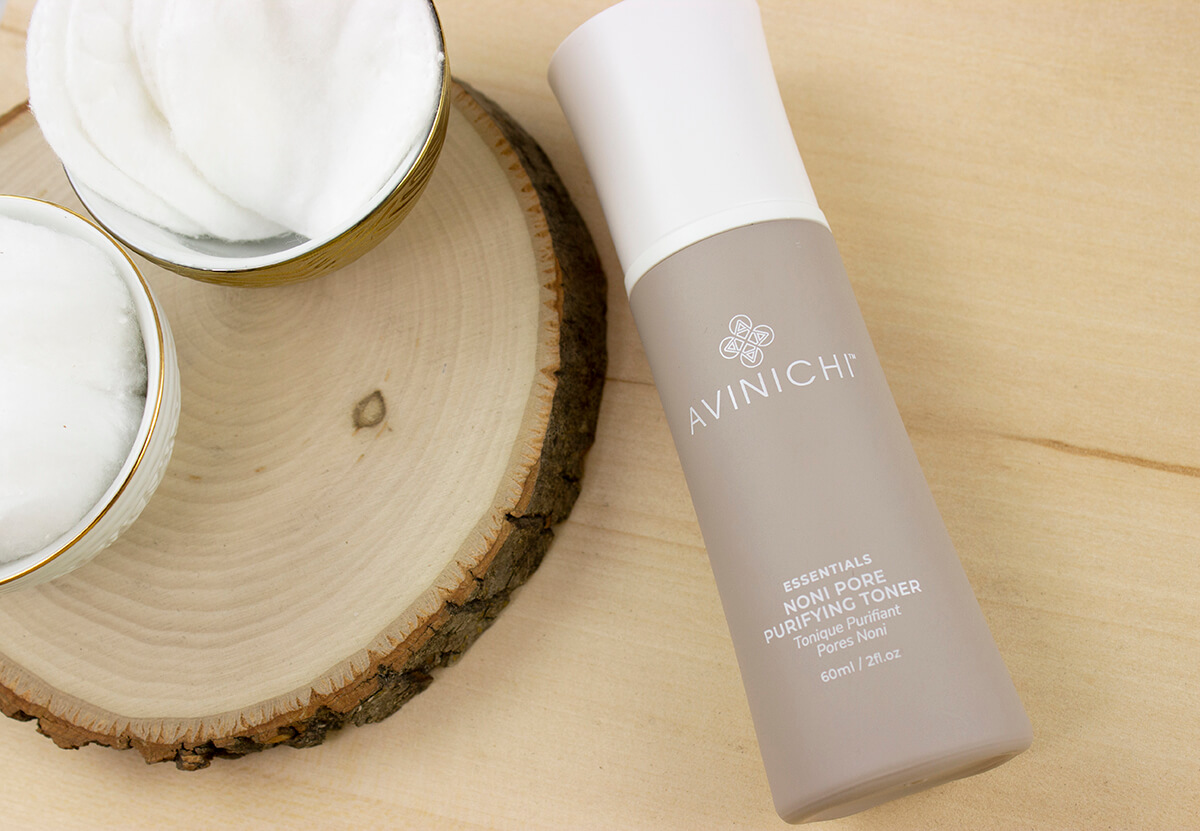 While some may say that toners aren't an essential, we at Avinichi would argue that they are. This is especially so for people who have specific visible skin concerns that they're trying to target. A good toner will be formulated with ingredients designed to improve the complexion in its own unique way.
And that brings us to the Noni Pore Purifying Toner…
What Makes the Noni Pore Purifying Toner a Must-Have?
Over the years, toners have earned themselves the reputation of being drying on the skin. However, this is all due to the alcohol-laden toner formulas out there. While there are still plenty of toners on the market that are alcohol-based, the Noni Pore Purifying Toner is different.
This alcohol-free formula is infused with ingredients that aim to soothe, hydrate, and revive the complexion. It contains a number of botanical extracts, such as cucumber, noni, chamomile, and aloe vera. All of these are known for how they calm and relax the feel of the skin.
We've also added some witch hazel extract into this formula. This botanical is famous for how it clarifies the look of enlarged pores, making them appear almost invisible.
You'll also notice citric acid on the ingredient list of this toner. It's a naturally occurring acid derived from citrus fruits. Not only does it act as a natural preservative, but it's also a mild alpha-hydroxy acid. This means that it's able to brighten the complexion, lightening the look of any discoloration or dark spots.
The Noni Polishing Peel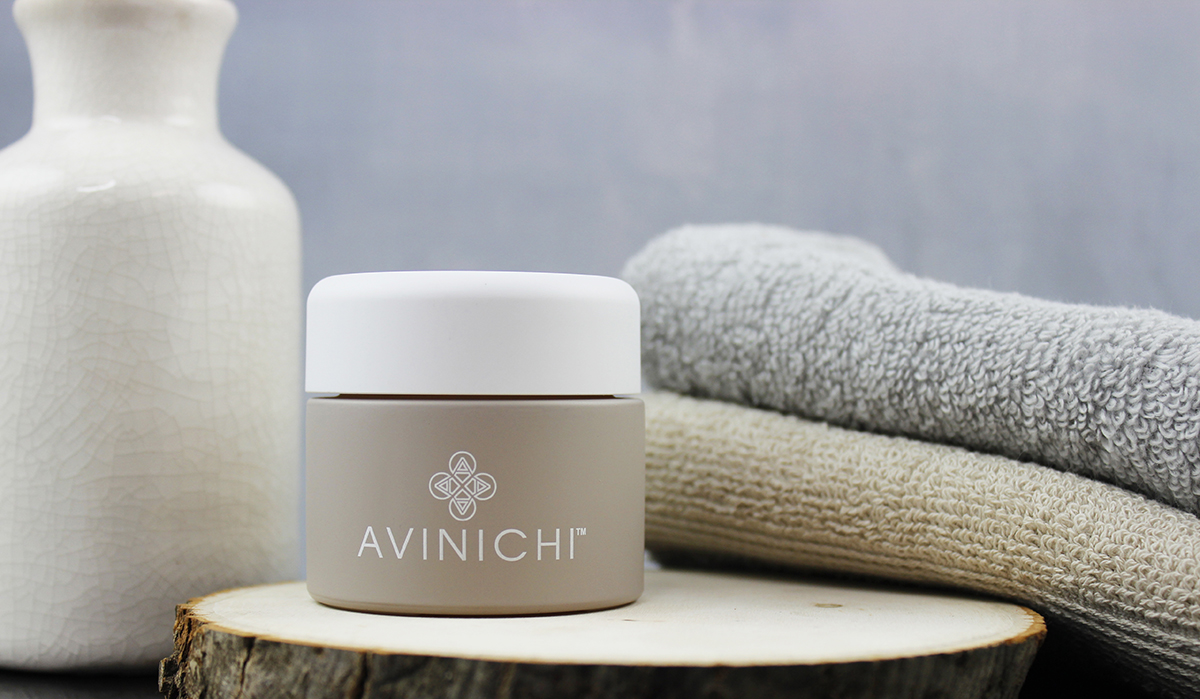 Exfoliation is another skincare essential. However, unlike the other products featured in this blog post, exfoliation should be carried out once or twice a week, instead of daily. Get into the habit of regularly exfoliating your skin with a gentle yet effective exfoliant and your complexion will soon look brighter, smoother, and younger.
Where can you find a gentle yet effective exfoliant? In the Avinichi Essential Collection. It's time to meet the Noni Polishing Peel…
What Makes the Noni Polishing Peel a Must-Have?
Although the Noni Polishing Peel works in a similar way to physical exfoliants, it's very different from the average face scrub. Rather than making use of rough particles to abrasively slough off dead skin cells, it works in a much gentler way.
This exfoliant comes in the form of a gel. As you massage this gel onto dry skin, it adheres to your dead skin cells, turning them into small clumps. Once you wash the peel off your skin, it takes those dead skin cells with it, leaving the skin looking significantly fresher and brighter.
What makes the Noni Polishing Peel even more special is the fact that it's filled with ingredients that hydrate, soothe, and replenish the feel of the skin. For example, shea butter isn't commonly used in exfoliants, but you'll find it in our peel. It encourages moisture retention in the skin, which is exactly what your skin needs when exfoliation leaves it feeling susceptible to external damage.
Some of the botanical extracts that you'll find in this peel include green tea, chamomile, noni, aloe, and safflower. Together, they'll help to reduce the visibility of damage and creases on your skin, leaving it looking ultra-radiant.
To help in your quest for younger-looking skin, we've also included vitamins A and E in this formula. Vitamin A helps to renew the look of the skin, making it ideal for working alongside exfoliating agents. Vitamin E is known for how it soothes, moisturizes, and softens the appearance. It'll give your skin a soft and supple feel that you'll love!
The Noni Morning Glow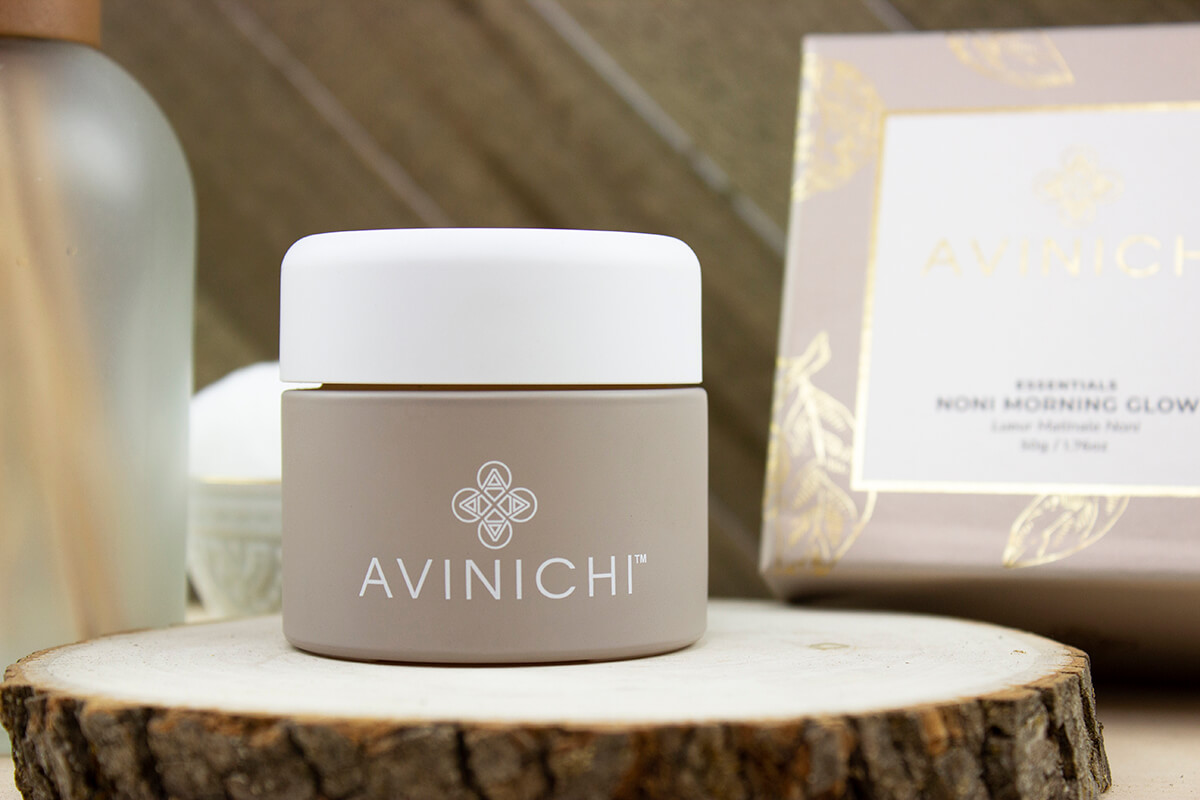 Your skin's requirements in the morning differ hugely from its needs at night. During the day, it faces so much potential environmental damage. UV rays, pollution, the weather…all of this causes harm to your skin. As a result, the moisturizer that you use during the day should be capable of leaving your skin feeling fortified and protected against these environmental stressors.
This is what we kept in mind when creating the next addition to the Essential Collection; the Noni Morning Glow…
What Makes the Noni Morning Glow a Must-Have?
There's definitely no shortage of day creams on the market. However, few of them contain the same level of antioxidant prowess as the Noni Morning Glow.
This lightweight day cream is absolutely ideal for morning use. Shea butter gives it a rich base, yet one that absorbs quickly into all skin types without clogging pores or leaving a greasy residue behind.
We've added several vitamins into this moisturizer, since this is what your skin needs in order to feel strong and defended enough to face the day.
Just like with all Avinichi products, you'll also spot several botanical extracts on this cream's ingredient list. Each one is bursting with a wide range of antioxidants. These help with a variety of different visible skin concerns. From reducing the visibility of wrinkles to calming the look of inflammation to brightening the appearance of dark spots, we always recommend adding as many antioxidants as possible into a skincare routine, and this day cream makes it easy to do just that.
The Noni Night Repair Cream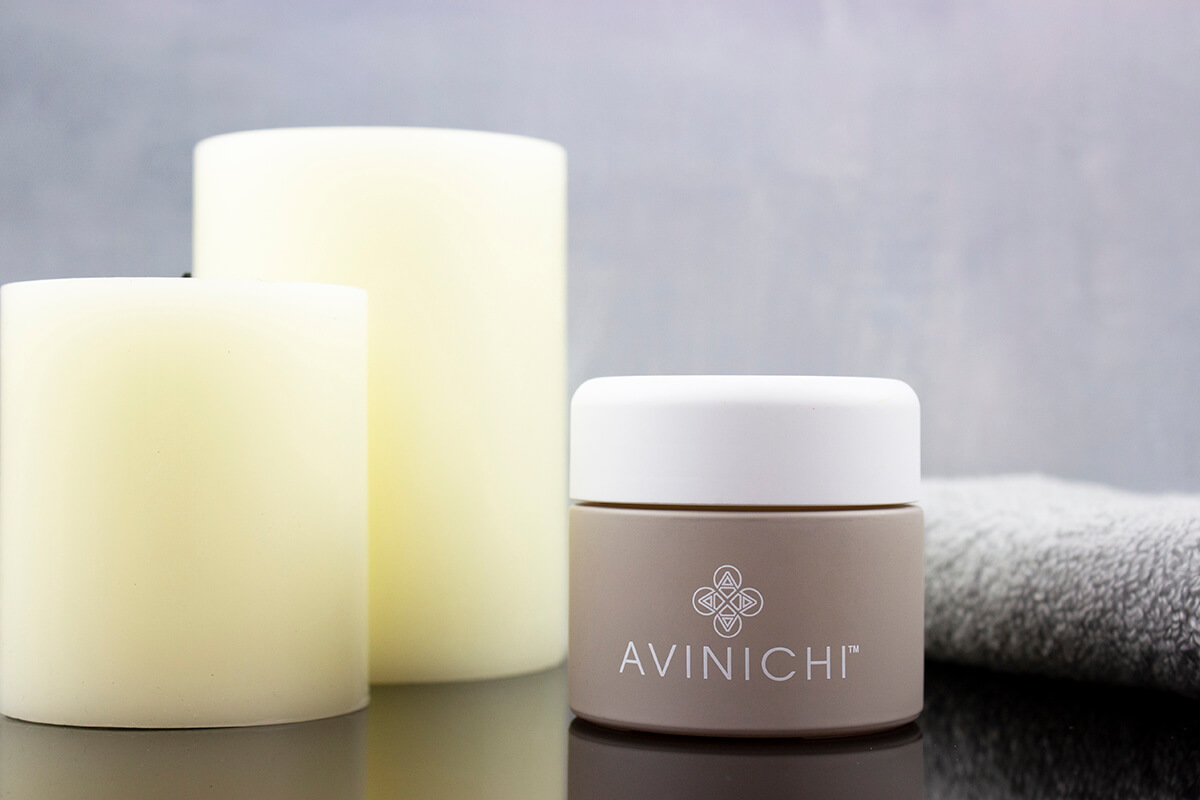 We've already discussed what your skin needs during the day, but how do these requirements change once evening rolls around? Well, while your brain may be snoozing at night, your skin cells are hard at work repairing and renewing themselves. The purpose of a night cream is to leave the skin feeling supported as it does so. Your skin also loses a large amount of moisture overnight, making it important for a night cream to replenish this.
Fortunately, the Noni Night Repair Cream from the Essential Collection meets the mark on all counts…
What Makes the Noni Night Repair Cream a Must-Have?
Compared to the Noni Morning Glow, the Noni Night Repair Cream is a slightly thicker formula, which is what the skin needs at night.
You'll notice that the two creams contain a few similar ingredients, such as shea butter and vitamins. However, the night cream boasts a few extra plant oils too, such as jojoba oil and sunflower seed oil. These oils form a thin layer of their own over the skin's surface. This helps to prevent moisture from evaporating while you sleep, ensuring that your skin cells have enough moisture to feel productive.
Since hydration is particularly important overnight, we've infused this cream with sodium hyaluronate and glycerin too. Both of these ingredients are humectants, meaning that they have moisture-binding properties. This enables them to hydrate and plump up the look of your skin cells, meaning that you'll wake up to a fuller and firmer appearance.
Why Noni?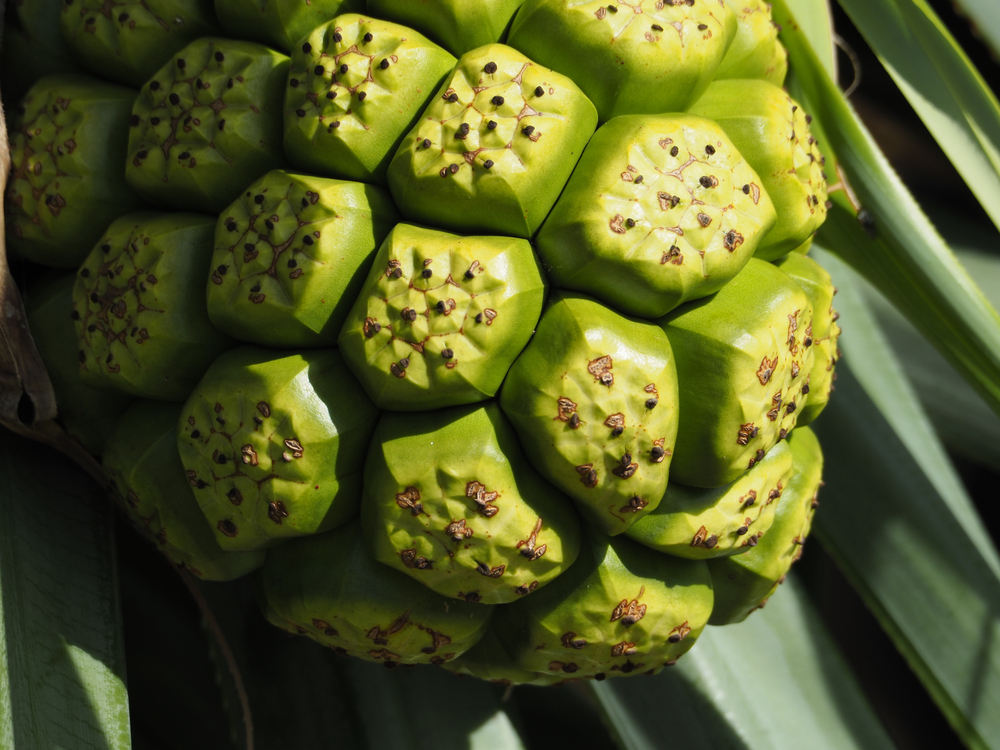 While each of the skincare formulas in the Essential Collection is unique in its own way, you'll notice that there's one ingredient that makes an appearance in each product; noni fruit extract. This botanical is the star of the Essential Collection, and for good reason!
Noni not only deeply hydrates the skin, but it also helps to soothe the appearance of inflammation and redness. This makes it the perfect partner for some of the more potent skincare ingredients out there. With noni extract in the formula, you won't have to worry about your skin looking reactive and irritated when using high-strength products.
Noni fruit extract is also brimming with vitamins and antioxidants. It contains vitamins A and C in high concentrations, with both vitamins excelling at brightening and tightening the complexion. The antioxidants in noni extract are ideal for those who are trying to minimize the look of aging and skin damage.
Noni extract can also help to reduce the appearance of breakouts. It keeps the skin feeling clear of bacteria, which prevents the visibility of pimples.
As you can see, noni fruit extract is quite the all-rounder. Treat yourself to any of the products from the Avinichi Essential Collection to experience this for yourself!
Give Your Skin All it Needs With the Essential Collection
Shopping for skincare basics can be tricky. With so many products to choose from, how do you pick a selection that not only suits your skin type, but also works well with each other?
Fortunately, if you're shopping Avinichi's Essential Collection, life becomes much easier. Each exquisite formula is created to the highest standards, ensuring nothing but the best for you and your skin. With products that cleanse, tone, exfoliate, hydrate, moisturize, and brighten the complexion, these products really do provide the solid foundations that your skincare routine needs.
Click here to shop for more bestselling skincare products from Avinichi.