Published: December 20, 2022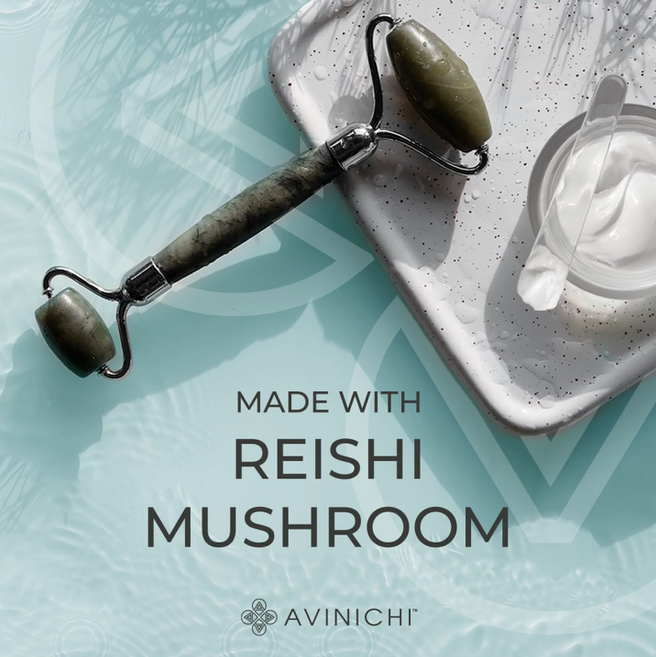 Many superfoods have made their way into your skincare products, and perhaps you weren't even aware of them.
What are superfoods? They are vegetables, spices, oils, fruit, and more that incorporate essential vitamins and minerals to help you build a strong mind and body.
In skincare formulas, superfoods serve a multitude of purposes to help enhance your skin's overall look. A great superfood that you need to include in your skincare regimen is the Reishi mushroom. It's a wonderful ingredient packed with nutrients that can do a lot for your skin.
Avinichi has dedicated a whole collection to this skincare savior — our Reishi Mushroom Collection. Our brand focuses on pampering your skin with the best superfoods that nature has to offer. All of the ingredients in the Reishi Mushroom Collection are research-backed and destined to give you glowing results!
In this read, we'll be talking all about the Reishi Mushroom Collection and what each product can do for your skin.
What is Reishi Mushroom?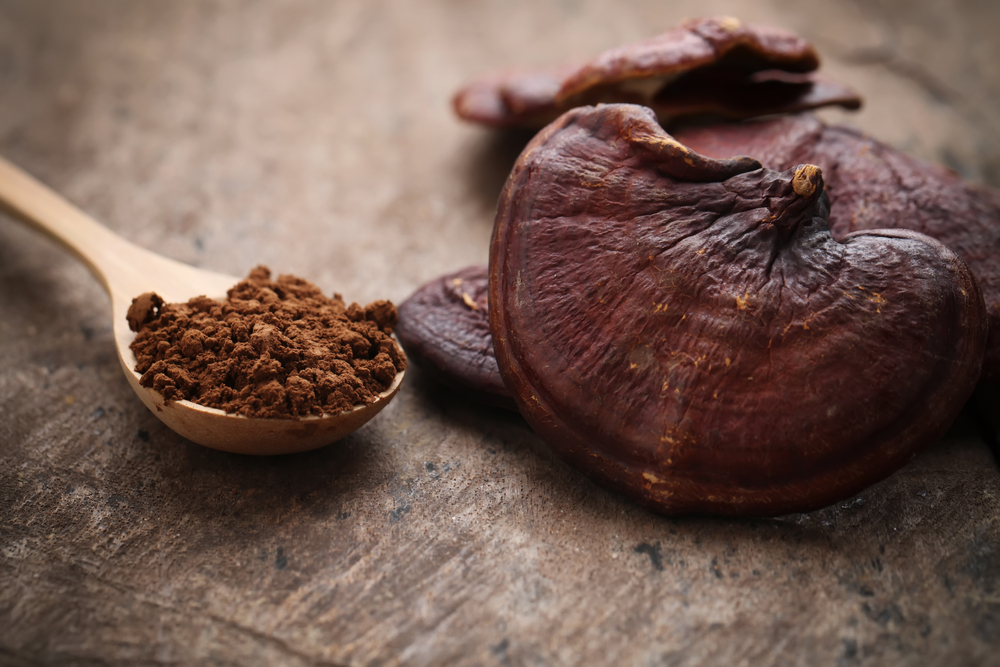 Reishi is a dark mushroom that goes by the scientific name Ganoderma Lucidum. Reishi is believed to function as an adaptogen — a compound that potentially helps the body deal with stress and fatigue while also strengthening the immune system.
This fungus grows in various humid spots around the Asian continent. It's played a vital role in traditional medicine throughout countries in Asia, especially Japan, China, and Korea. It's a highly valued superfood that can support a healthy mind and body in several ways!
Benefits of Reishi Mushroom Skincare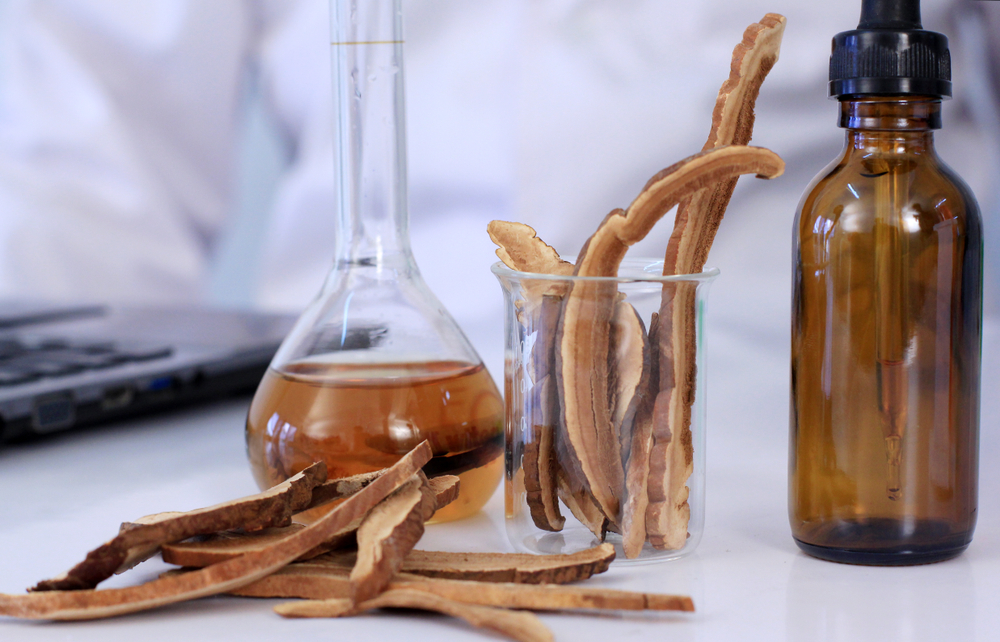 Reishi mushroom in skincare knows no bounds! This magnificent superfood delivers many benefits to make your skin appear healthier and happier than before. Let's take a look at some standout capabilities of Reishi Mushroom:
1. Powerful Hydrating Properties
We've made Reishi mushroom the star of one of our collections because of its powerful hydrating and moisturizing capabilities. It's rich in beta-glucans — a chain of glucose molecules that exhibit powerful humectant properties. They help attract water to your skin from the surrounding environment, keeping it feeling soft and supple.
Polysaccharides are also powerful humectants present in abundance in Reishi mushrooms. They help elevate your skin's natural moisture content by attracting water and preventing it from escaping the surface.
If hydration is a key concern for your skin, you may be interested in learning about our Hydrating Mulberry Collection.
2. Reduces the Look of Hyperpigmentation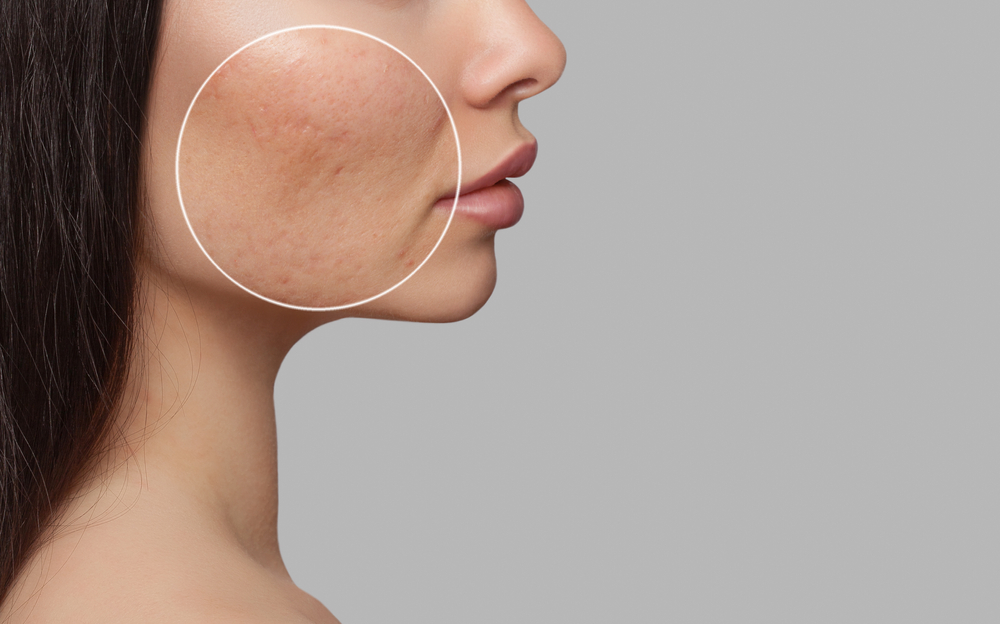 Reishi Mushroom contains a natural triterpenoid, Ganodermanondiol, which can help to reduce the look of dark spots. Dark spots are caused when your body produces too much melanin, typically as a healing response after damage. This is why you notice dark spots after pimples, especially if you've been poking at them.
Reishi mushroom extract is wonderful to help fade the appearance of dark spots on your skin, like acne scars, sun spots, and other forms of discoloration.
For more information on banishing those dark spots, read 6 Ways to Get Rid of Dark Spots on Your Face.
3. Eases the Visible Signs of Aging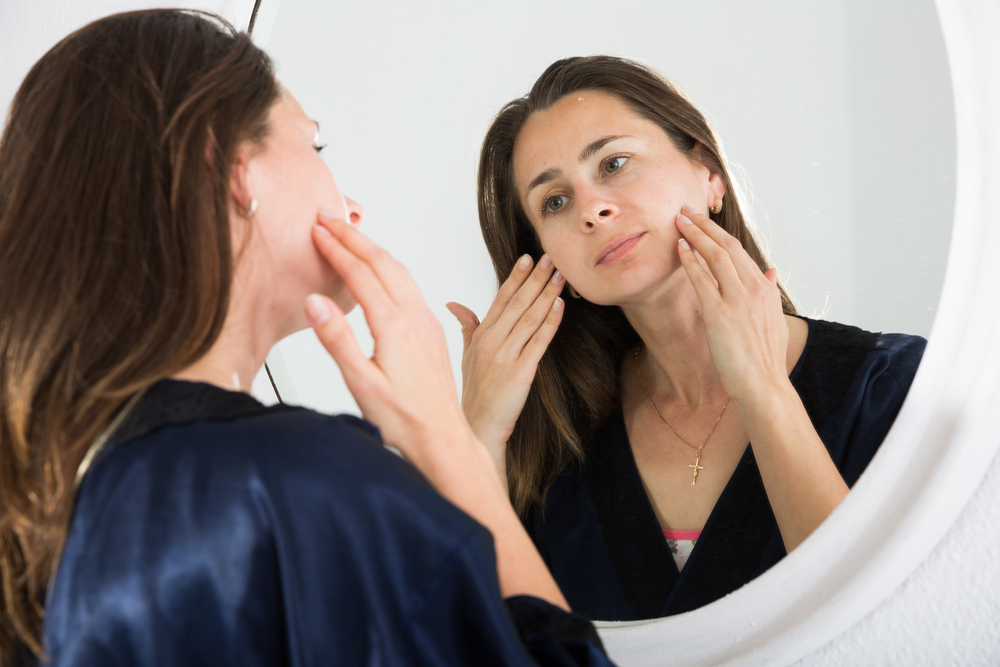 This fungus has many compounds such as polysaccharides, peptidoglycans, and triterpenoids, which are pivotal for fading the visible signs of oxidative stress on your skin.
But Reishi mushrooms aren't a novel find in the world of beauty and wellness. The Chinese and Japanese have been using Reishi mushrooms for thousands of years because of their ability to ease the visible signs of inflammation and aging.
The Reishi mushroom peptide, the bioactive peptide in the fungus, has been associated with a great reduction in the look of oxidative stress and natural aging. It can reduce the look of wrinkles, fine lines, loss of firmness, and rough texture — all tell-tale signs that indicate aging on the skin.
This magnificent mushroom is also known to contain 18 different kinds of amino acids. Leucine, the most abundant amino acid in Reishi mushroom, is the key compound to reduce the appearance of oxidative damage and make your skin appear more youthful than before. It makes your skin look more lifted, defined, and firmer!
4. Fades the Look of Inflammation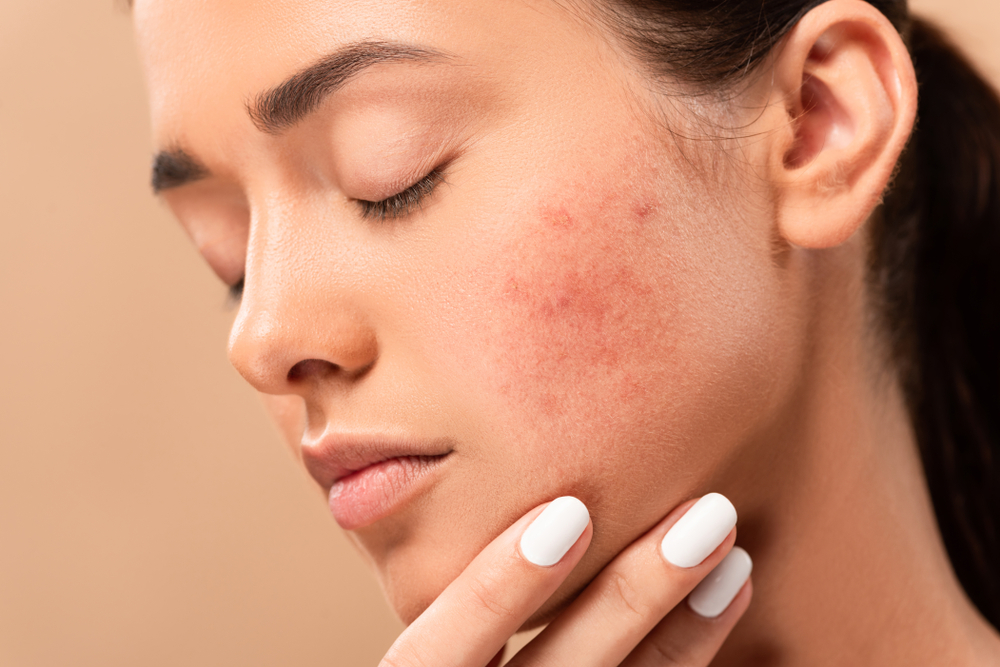 Reishi mushroom has many triterpenoids, which exhibit strong properties to ease the visible signs of inflammation, including redness, itchy patches, dryness, and puffy skin.
If you're dealing with inflammatory skin concerns, like psoriasis and eczema, Avinichi's Reishi Mushroom Collection would be a splendid addition to your daily skincare routine.
Get to the root of your itchy skin by reading How to Soothe the Feeling of Itchy Skin.
5. Repairs the Look of Skin Damage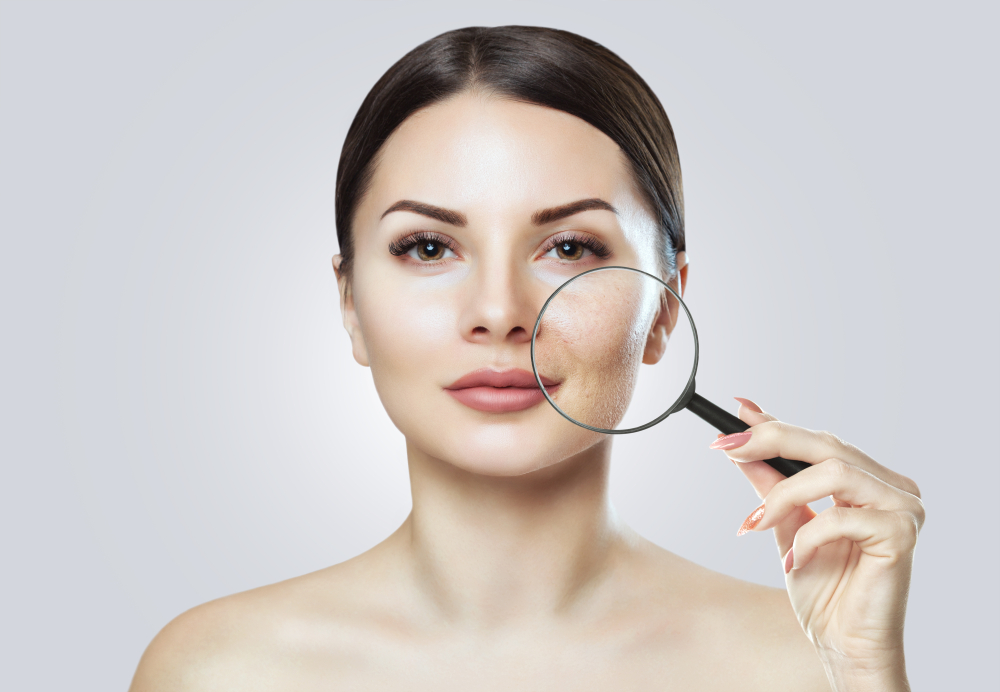 The Leucine amino acid is also responsible for helping to repair the look of damaged skin. It keeps the skin feeling strong and fortified, which then prevents the appearance of aging.
These compounds can help the skin in looking and feeling healed and repaired!
Our Reishi Mushroom Collection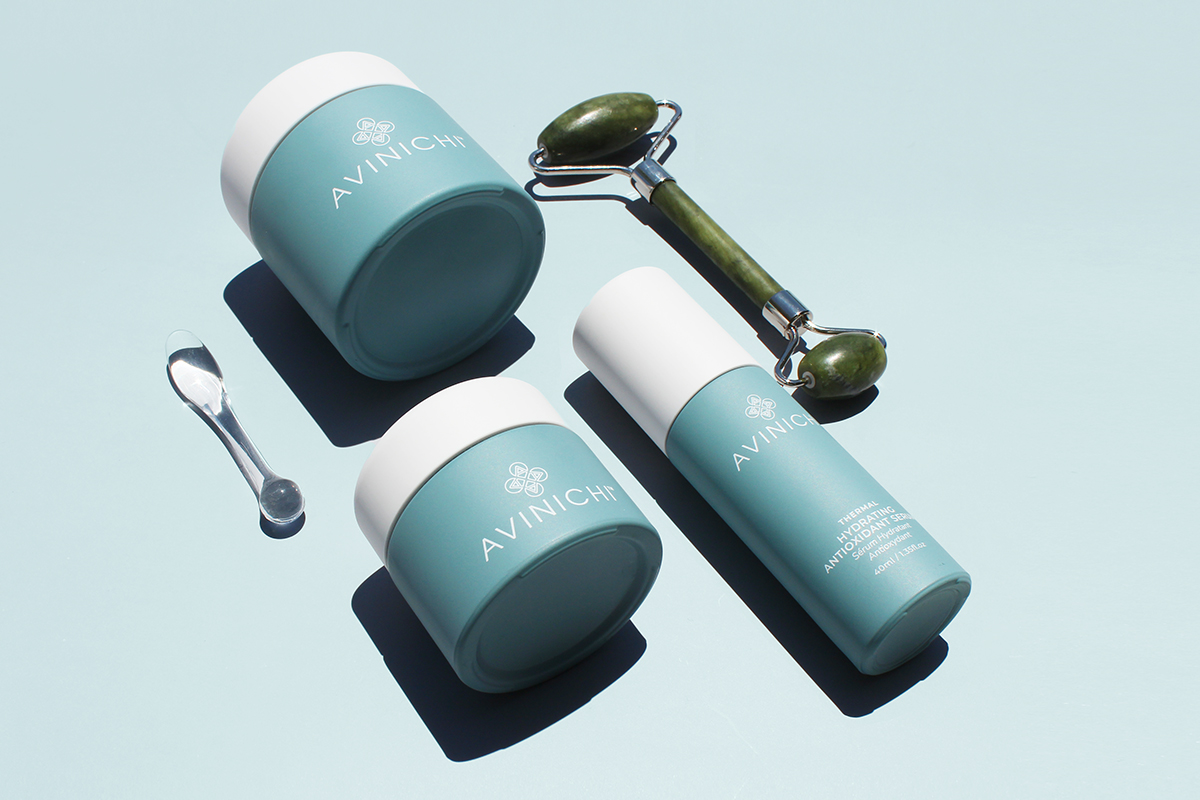 Now that you know all the wonders packed in Reishi mushrooms, let's take a close look at what's inside the Avinichi Reishi Mushroom Collection!
1. Alpha Fine Line Surface Filler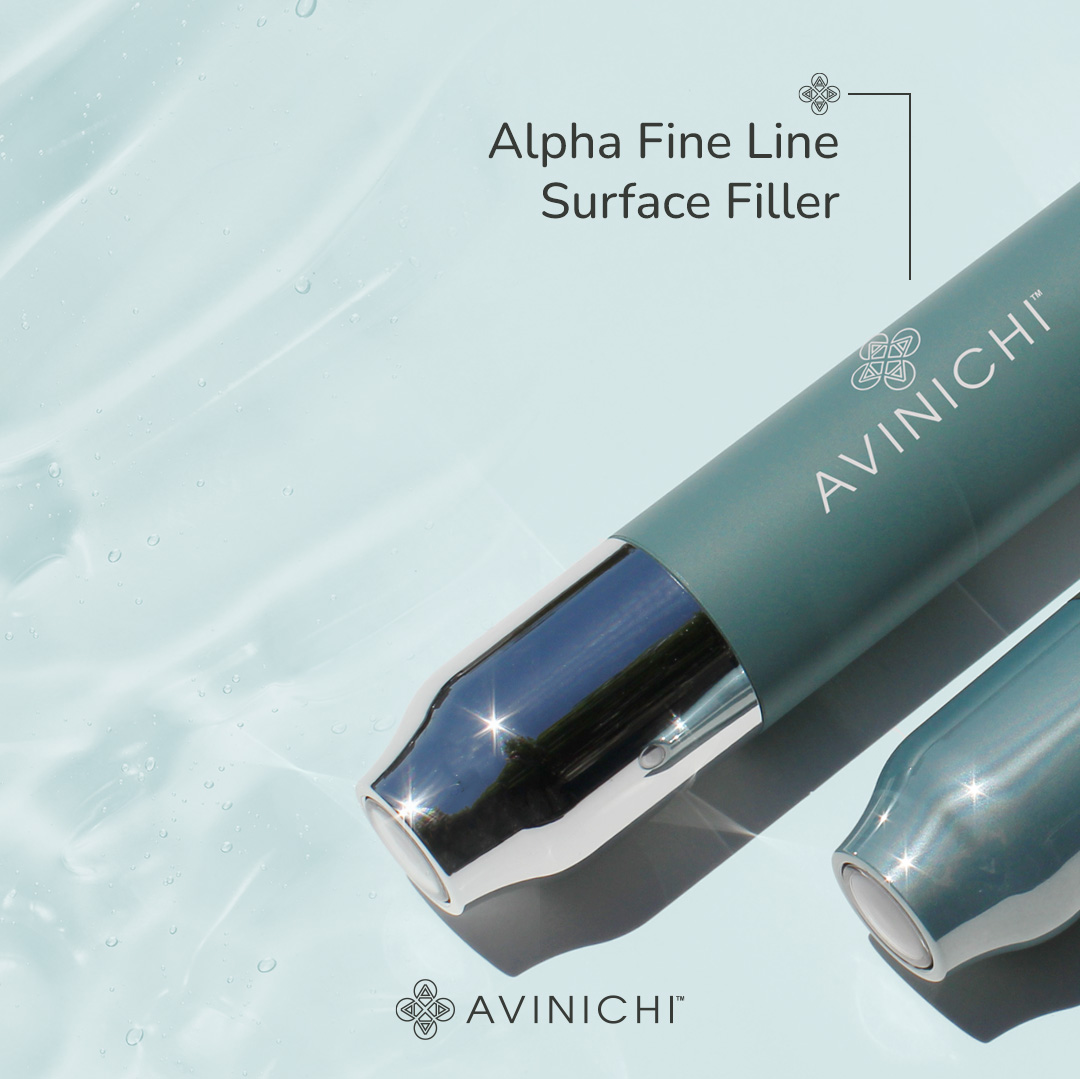 We've talked about the properties of Reishi mushrooms to give your skin back its youthful glow. And a great product to help you achieve younger-looking skin is the Alpha Fine Line Surface Filler.
This marvel product from our Reishi Mushroom Collection features a wide range of advanced ingredients to give you the results you need. These include peptides, plant extracts, vitamins, and, of course, Reishi mushroom extract to refine, brighten, and lift the tone and texture of your complexion.
The cutting-edge formula reduces the appearance of surface lines and wrinkles, giving your face a youthful radiance. But what are the ingredients in it?
The formula infuses acetyl hexapeptide-8 and sodium hyaluronate to add hydration to your skin and reduce the appearance of fine lines and wrinkles. These two ingredients work exceptionally well to keep your skin looking firm, lifted, and toned.
Vitamins A and E derivatives in this splendid formula work together to diminish the visible signs of aging. Vitamin E helps strengthen the skin's natural moisture barrier. Vitamin A works wonders to protect the skin from the appearance of damage caused by environmental aggressors.
Botanical extracts and oils in the formula include cucumber extract, avocado oil, and sweet almond oil. These are wonderful for keeping the skin well-moisturized and hydrated. Cucumber extract has phytochemicals that ease the look of inflammation. Avocado oil alleviates dryness and keeps the skin feeling protected from UV rays. Sweet almond oil works great to reduce the look of puffiness under your eyes. It's also exceptional for easing the look of acne scars.
To use this Reishi Mushroom Collection product, twist the tip of the applicator to pop out the pump. Take 1-2 pumps onto your fingertips and spread the formula over wrinkles and fine lines. Pat into your skin lightly until it's absorbed. Follow up with the next product for great results!
For guidance on creating the ideal skin care routine for your needs, check out this article: How to Build the Perfect Daily Skin Care Routine.
2. Beta Fine Line Surface Filler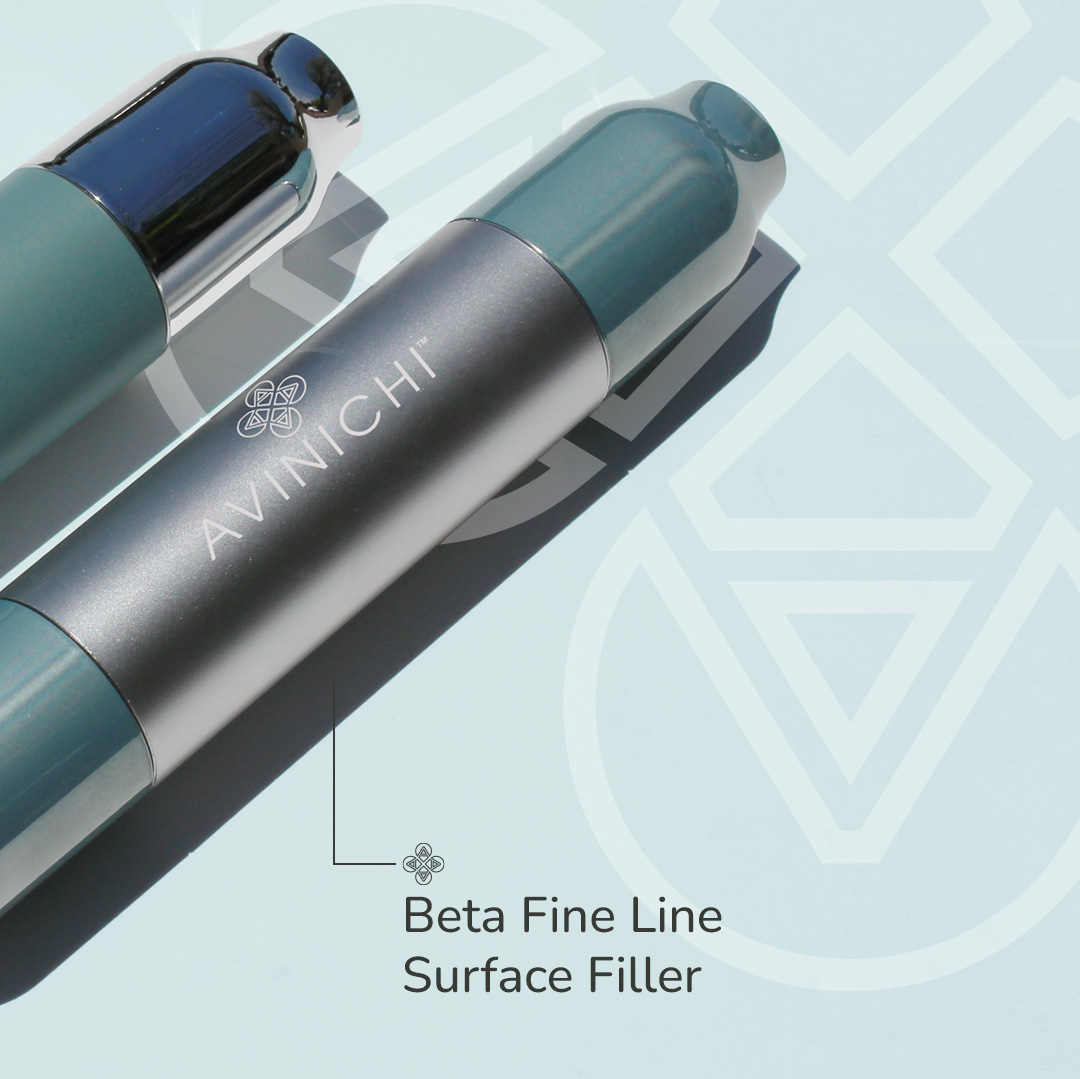 Natural aging and sun damage can take a toll on your skin. They cause dark spots, loss of firmness, wrinkles, and roughness. But what if you could harness the natural properties of Reishi mushroom to turn back the clock and reignite your skin's natural, youthful glow?
The Beta Fine Line Surface Filler from our Reishi Mushroom Collection is just the product you need! It features a combination of ingredients that can make your skin appear rejuvenated, plumper, and brighter after each use. Let's talk about what's inside.
The Beta Fine Line Surface Filler incorporates powerful moisturizing and hydrating ingredients — acetyl hexapeptide-8 and sodium hyaluronate. It also includes derivatives of vitamins A and E to make your skin appear healthy and happy overall. These two vitamins are wonderful for easing the visibility of aging on your skin.
Beta-glucans in the formula, along with Reishi mushroom extract, help seal hydration in your skin. They work together to make your skin look smoother and more supple. They also help plump up the look of surface lines and wrinkles, making you appear younger and more radiant!
The formula is also enriched with avocado and sweet almond oils to soften the texture of your skin.
After using the Alpha Fine Line Surface Filler, apply this product over your problem spots using the same method.
3. Phyto Remedy Thermal Mask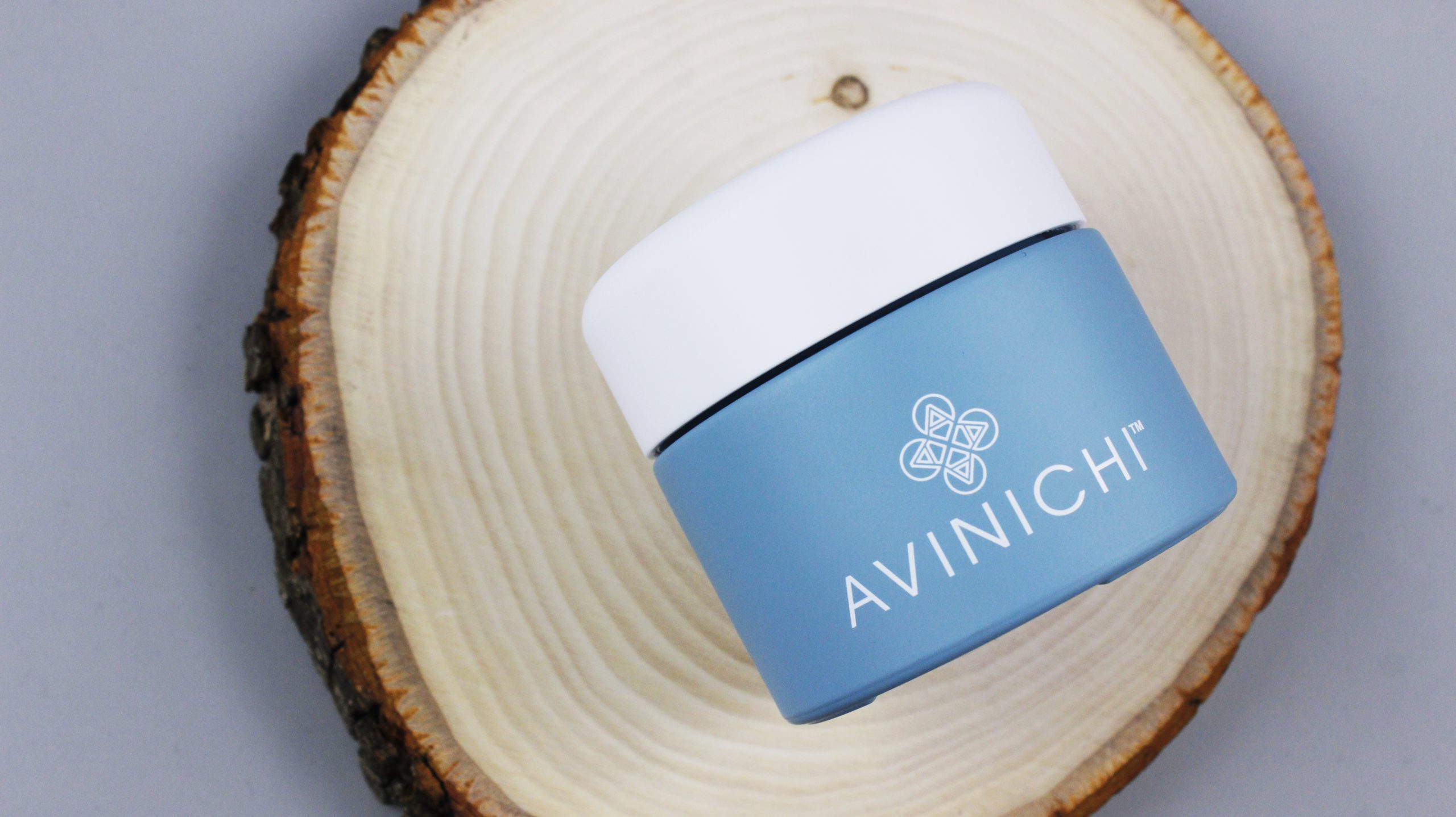 Masks are a great way to treat yourself at home to a relaxing experience. But we've taken it a step further with our lavish Phyto Remedy Thermal Mask.
This self-heating mask will pamper your skin with a spa-like experience that you'll certainly enjoy! The advanced formula infuses Reishi mushroom extract, along with vitamins, botanicals, and minerals, to ease the look of fine lines, wrinkles, and dark spots on your skin. Let's talk about which ingredients are at play here:
The mask includes Zeolite and kaolin — two negatively charged minerals. This negative charge gives them the ability to bind and remove dirt, toxins, and excess sebum from the skin.
Vitamins A, C, and E in the mask are the fundamental ingredients when it comes to keeping the skin looking healthy. They work in synergy to ease the appearance of fine lines and wrinkles and help your skin look brighter.
The mask is powered by a bouquet of botanicals, including aloe vera and sweet almond extracts. These ingredients help keep the skin looking youthful and refreshed. Arabica coffee seed extract, lemon fruit extract, and angelica root extract help revitalize and rejuvenate the look of your skin.
Gently massage the mask onto cleansed skin in circular motions and allow it to rest for 10-15 minutes. To intensify the heating treatment, massage 2-3 drops of the Hydrating Antioxidant Serum from the Phyto Thermal Collection. Rinse it off with warm water to reveal a fresher and younger appearance.
4. Phyto Thermal Collection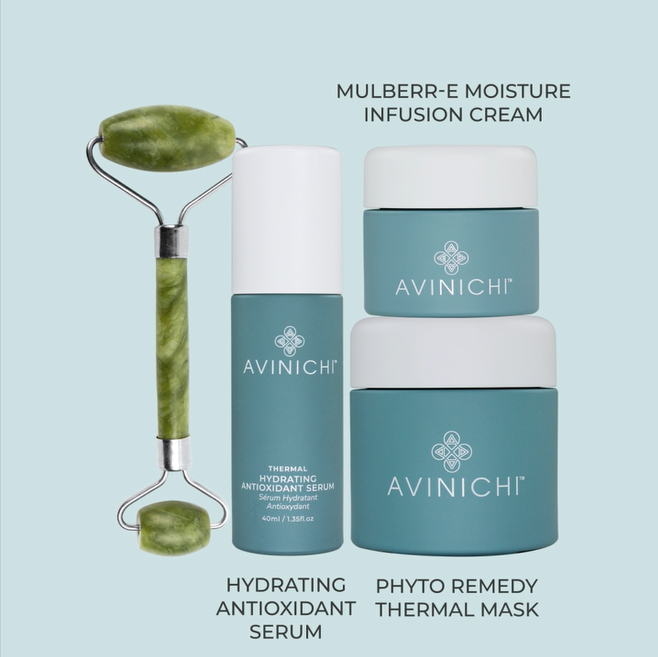 We've got a mini-collection within our Reishi Mushroom Collection — the Phyto Thermal Collection. It features three products infused with Reishi mushroom extract to pamper your skin. It includes the Phyto Remedy Thermal Mask (that we've already told you all about), the Hydrating Antioxidant Serum, and the Mulberr-E Moisture Infusion Cream.
To use the collection, start by treating your cleansed skin with our Phyto Remedy Thermal Mask, and then make your way to the serum.
Hydrating Antioxidant Serum
This light and smooth serum will give you the wonderous benefits you're hoping to experience from the Reishi mushroom extract. It incorporates a tantalizing combination of fruit and berry extracts to revitalize and rejuvenate your whole look. It's also rich in science-backed peptides and humectants to add moisture to the skin, keeping it feeling soft and supple!
Make your skin appear beautifully plump and well-hydrated with our splendid Hydrating Antioxidant Serum! You can either incorporate it into the mask (as we've mentioned above) or use it afterward to experience a renewed sensation!
Mulberr-E Moisture Infusion Cream
The last step is to use the Mulberr-E Moisture Infusion Cream to lift and liven up your complexion. It combines the skin-enhancing properties of Reishi mushroom and vitamin E to repair, restore, and rehydrate your skin's appearance!
This rich cream infuses multiple fruit extracts to help you achieve the silky-smooth texture you've always wanted. The combination of premium, research-backed ingredients that go into this cream will leave your skin looking lifted, firmer, and completely redefined!
Try Avinichi's Reishi Mushroom Collection Today
Avinichi skincare harnesses the natural goodness of superfoods to help you achieve sensational results! Reishi mushrooms are gems when it comes to skincare formulas because they have a lot to offer. Their rich nutrient profile can help you achieve your skincare goals. Check out the Avinichi Store for more superfood skincare blends to try!