Published: September 20, 2022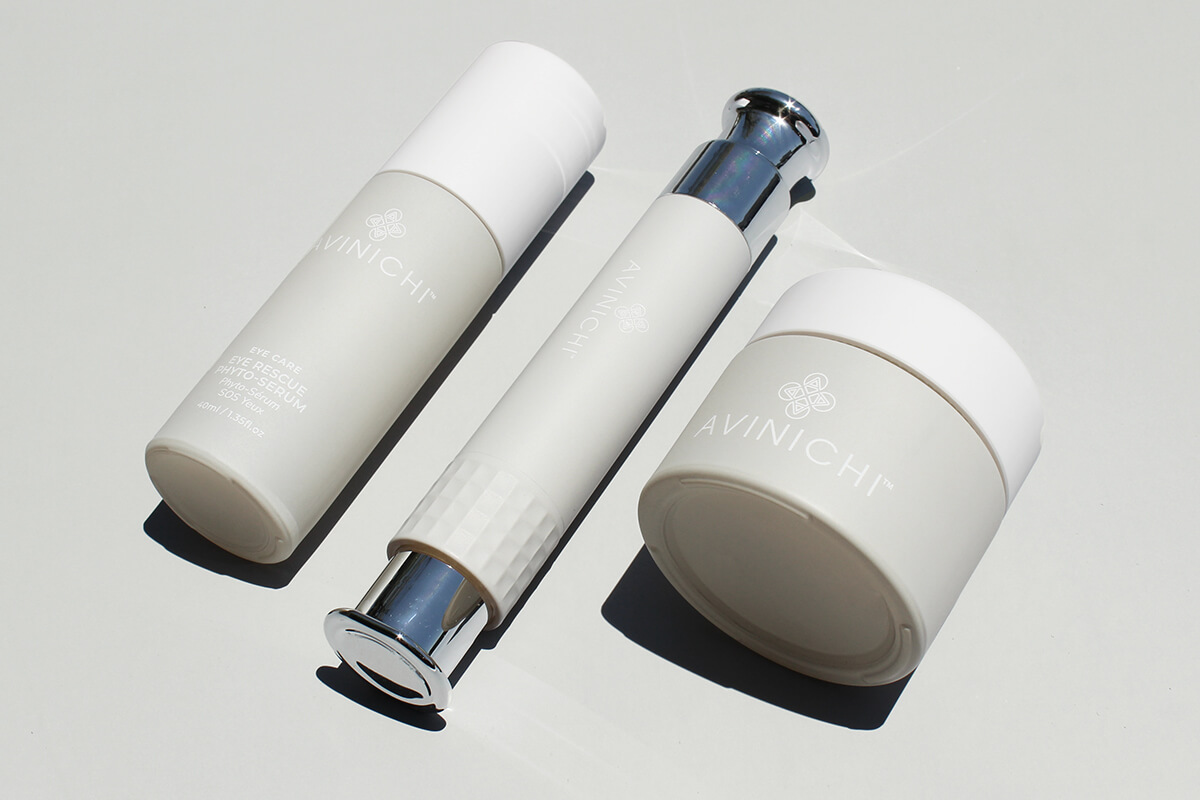 Specifically formulated products for eye care can enhance the look of your eye area better than other facial products. Incorporating these into your daily skincare routine can make all the difference. You might think that you can go along with just a good facial moisturizer, but you'd be incorrect.
In this read, we'll be focusing on the unique nature of the skin around your eyes and how Avinichi can help enhance its look and feel. As a brand that focuses on superfoods and the insurmountable benefits they can deliver to your skin, Avinichi's exclusive Eye Care Collection won't leave you disappointed. You'll find some exemplary ingredients in all our products that will feed your skin just what it craves.
First, let's take a close, behind-the-scenes look at what Avinichi's Eye Care Collection is all about! 
Avinichi's Eye Care Collection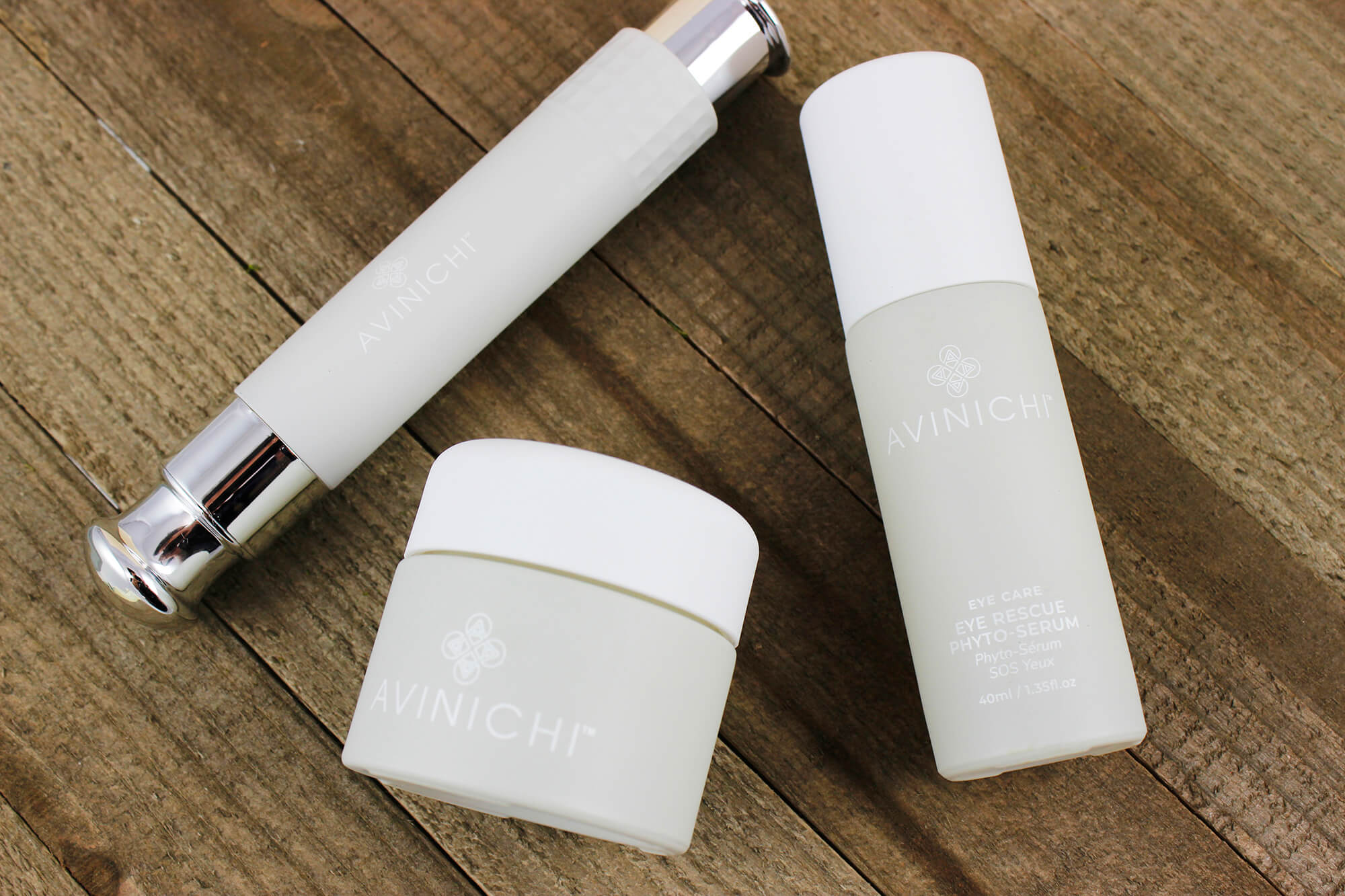 We've come up with the perfect formulation of ingredients to give you eye care products that deliver results. You'll notice an enhanced and renewed look after just a couple of weeks of using these eye care products. Let's take a look at what they are and how they work!
Dark Circle Eye Perfecting Cream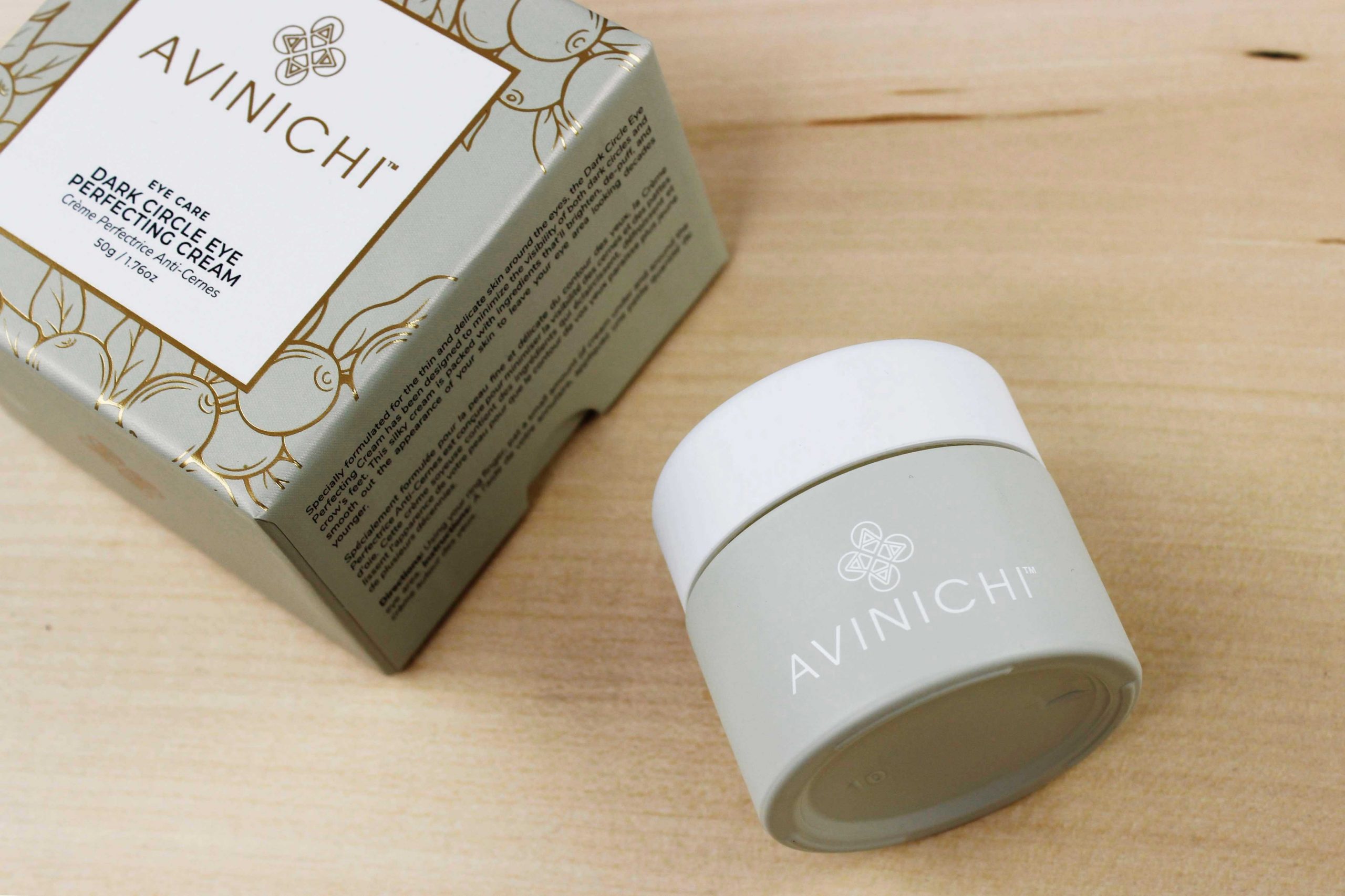 As briefly discussed above, the skin around your eyes is unique. But what makes it so?
You might have noticed how thin the skin in this area is. In fact, it's much thinner than the skin on the rest of your face. Because of this, it's more vulnerable to becoming puffy and developing dark circles. This phenomenon occurs when the blood vessels underneath your eyes become more prominent and swollen. It could be due to lack of sleep, improper eye care routine, and/or lack of hydration.
Luckily, our Dark Circle Eye Perfecting Cream offers you just what you need to revive the look of tired, weary eyes.
This formula is specially designed to take care of the thin and delicate skin around your eyes. It has proven to be highly efficient at minimizing the visibility of dark circles and crow's feet.
What's in it?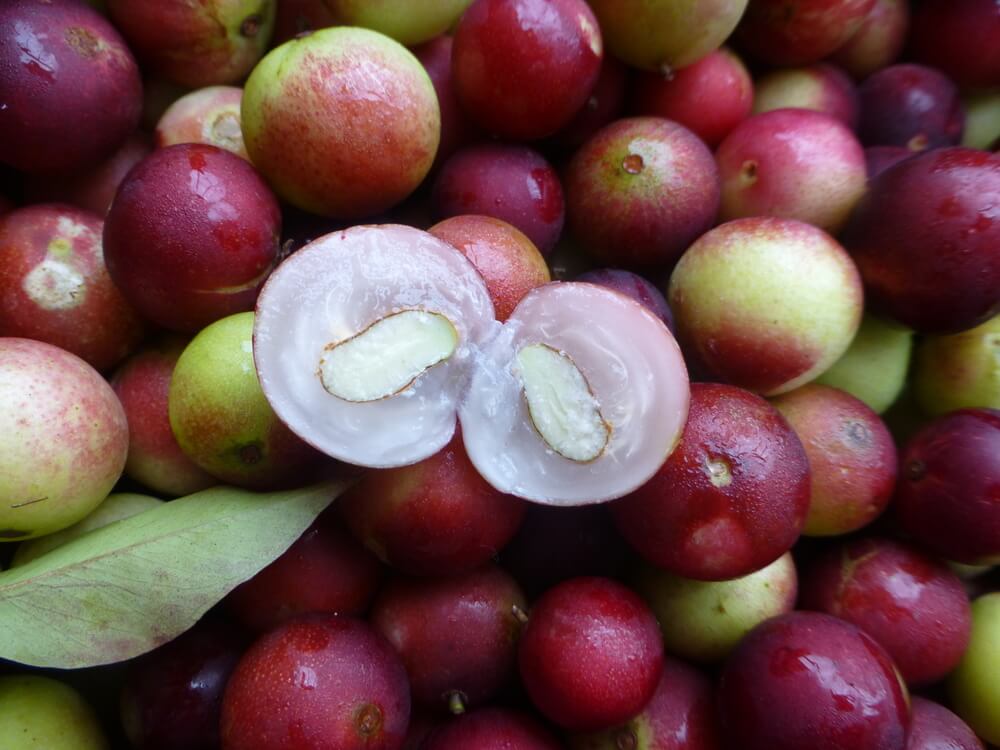 This silky cream is packed with ingredients that'll brighten, de-puff, and smooth out the appearance of your skin to leave your eye area looking a lot younger.
It contains beeswax — an exceptional moisturizer that can help revive the look of the skin around your eyes. It also incorporates derivatives of vitamins E, A, and C. Vitamin A palmitate is a much milder form of retinol — a great way to get the benefits of this antioxidant without irritating your skin.
Combined with resveratrol in this formula, it proves highly effective to reduce the visibility of aging, like the appearance of wrinkles and crow's feet. Vitamins C and E are a powerhouse combination to help diminish the look of photodamage and fade the visible signs of puffy, darkened under-eyes by brightening up your whole appearance.
We've also included caffeine in this lush cream. It has the potential to make your skin look rejuvenated and refreshed. Collagen and chitosan in the blend help deliver moisture to the skin around your eyes, making it feel soft and supple.
But our eye care solution wouldn't be complete without the superfood Camu Camu. We've incorporated this fruit extract into our formula as it can help fade the look of age spots, hyperpigmented skin, and dullness. It also has a high level of vitamin C, phenolic compounds, and rich fatty acids, like oleic acid, that deliver sensational results to your skin. They help improve your complexion's tone and texture, reviving the look of your eye area!
How to Use
Use our Dark Circle Eye Perfecting Cream every single day on freshly-cleansed skin to witness some breathtaking results.
Eye Rescue Phyto Serum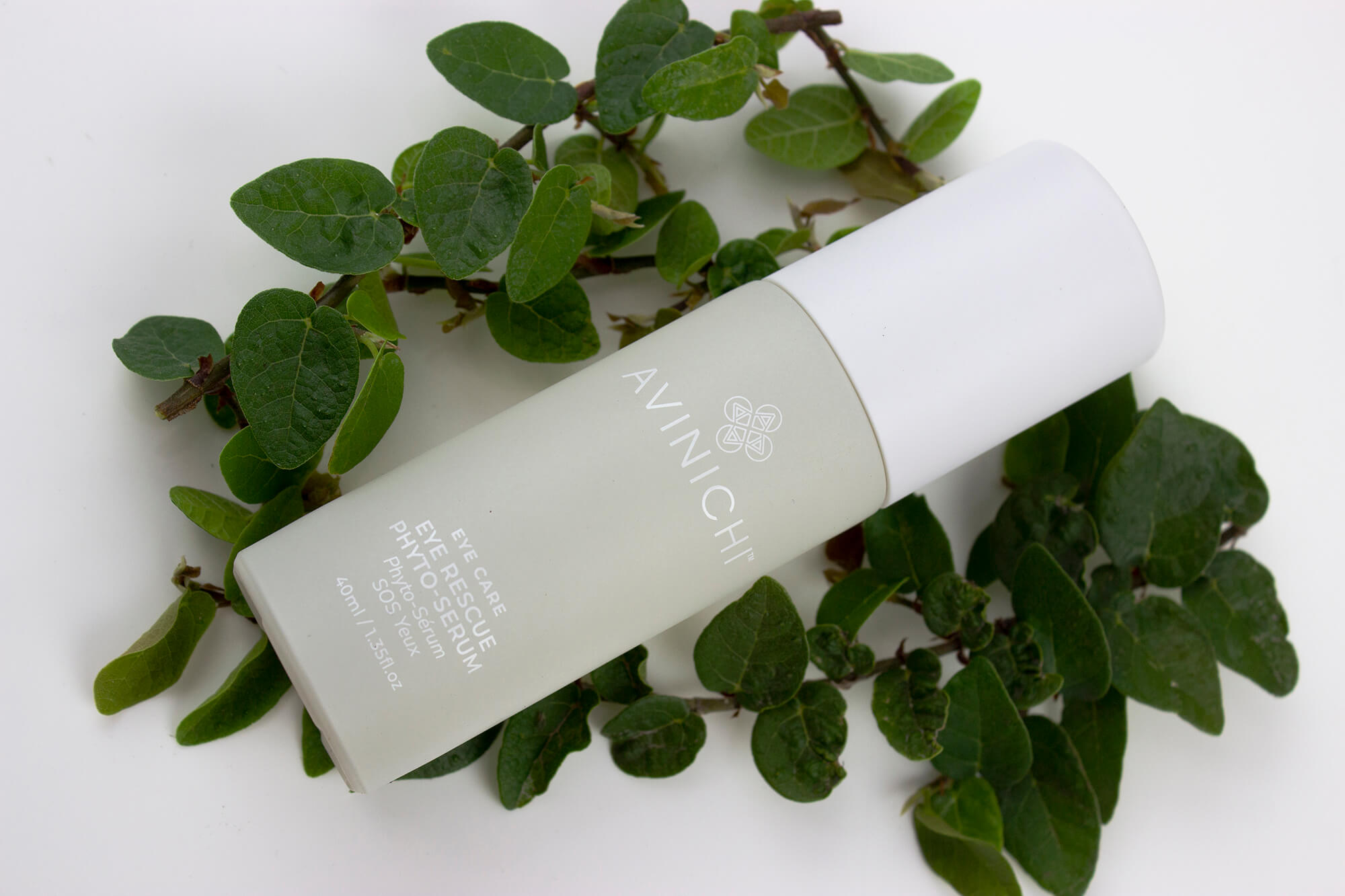 Why is it that the skin around your eyes mostly seems dry? In general, your skin's moisturizing needs are fulfilled by the natural oil-producing glands in your body — the sebaceous glands. These glands help your skin maintain a smooth, supple feel and also keep it waterproof. This way, your skin remains shielded from friction, and moisture won't escape from the outer layer.
When it comes to the skin around your eyes, these glands are not present in enough quantity. That's why you often find your eye area looking dry and dull when you don't take proper care of its hydration needs. With Avinichi's Eye Care Collection, you don't have to worry about that. 
Why? Because our Eye Rescue Phyto Serum is meticulously formulated to revitalize the whole look of your eye area!
What's in it?
The formula features a rich concoction of botanical extracts, including Camu Camu fruit, that are designed to leave your skin feeling deeply hydrated and restored. It infuses skin-loving peptides — palmitoyl tripeptide-1 and palmitoyl tetrapeptide-7 — to give your skin a plumper, firmer, and fuller look.
With powerful hydrating ingredients like sodium hyaluronate and glycerin, you can count on this eye serum to take care of your skin's moisturizing needs.
The formula is powered by one of the most powerful and key vitamins when it comes to skincare, vitamin C. If you know a thing or two about skincare, especially eye care, you'll know that vitamin C is a powerhouse ingredient that can hydrate, brighten, and lift the look of your skin completely! It's regarded as a wonderful topical ingredient to fade the visibility of damage and hyperpigmentation, making your skin look rejuvenated and refreshed.
The Botanicals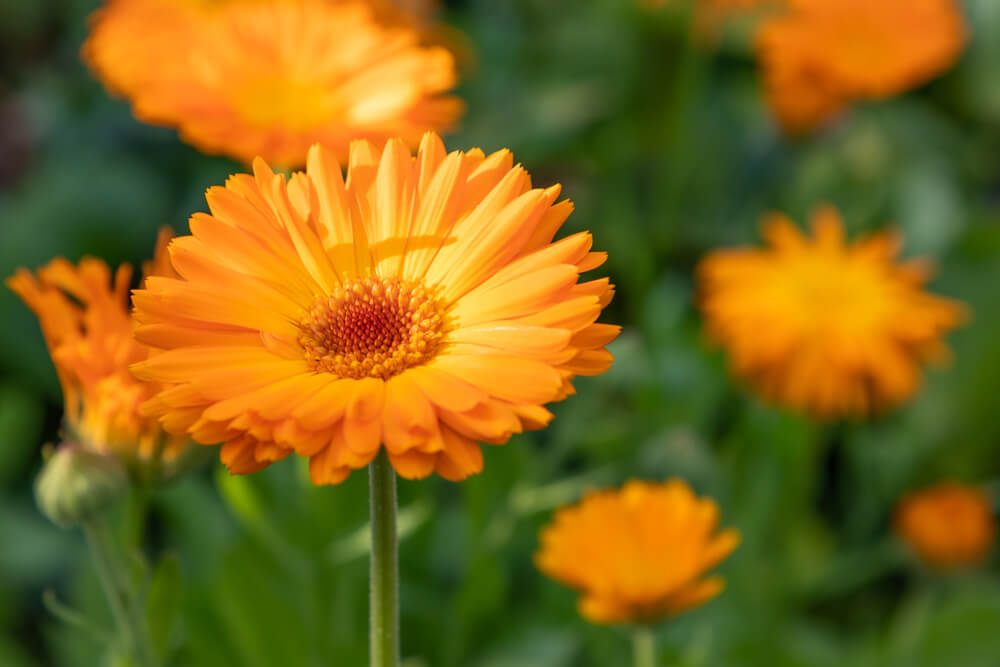 Let's talk about the bouquet of organic botanicals that this exemplary eye care formula incorporates:
Kudzu Root Extract — Kudzu root is an all-star ingredient when it comes to dry, flaky, and itchy skin. It contains an array of phytochemicals that have proven benefits for improving the look and feel of your skin.
Green Tea Leaf Extract — Green tea leaf extract is a miracle skincare ingredient that can help enhance your skin's natural moisture content and diminish the look of acne, large pores, and puffy skin.
Pot Marigold Flower Extract — Pot marigold flower is a rich source of skin-loving nutrients that help fade the visibility of several skin disorders, like eczema, acne, psoriasis, and dermatitis. The extract diminishes the look of damage and gives you a revived appearance.
Aloe Vera Leaf Extract — We all know the OG skincare ingredient, aloe vera, as being one of nature's biggest gifts to skincare. This extract is laden with enzymes, vitamins A and C, and other nutrients to help fade the appearance of wrinkles, dullness, and hyperpigmentation. It also helps diminish the look of superficial acne and acne scars.
Maidenhair Leaf Extract — This botanical is commonly known as ginkgo. It contains a high concentration of flavonoids and terpenoids that have the potential to fade the visibility of aging, giving your skin a refreshed look. 
How to Use
You need to incorporate our Eye Rescue Phyto Serum in your daily skincare routine to help keep the dry skin around your eyes properly hydrated. It can show sensational results in giving your eyes a radiant, glowing look! Use this serum on freshly-cleansed skin before applying the Dark Circle Eye Perfecting Cream.
Wrinkle Rewind Filler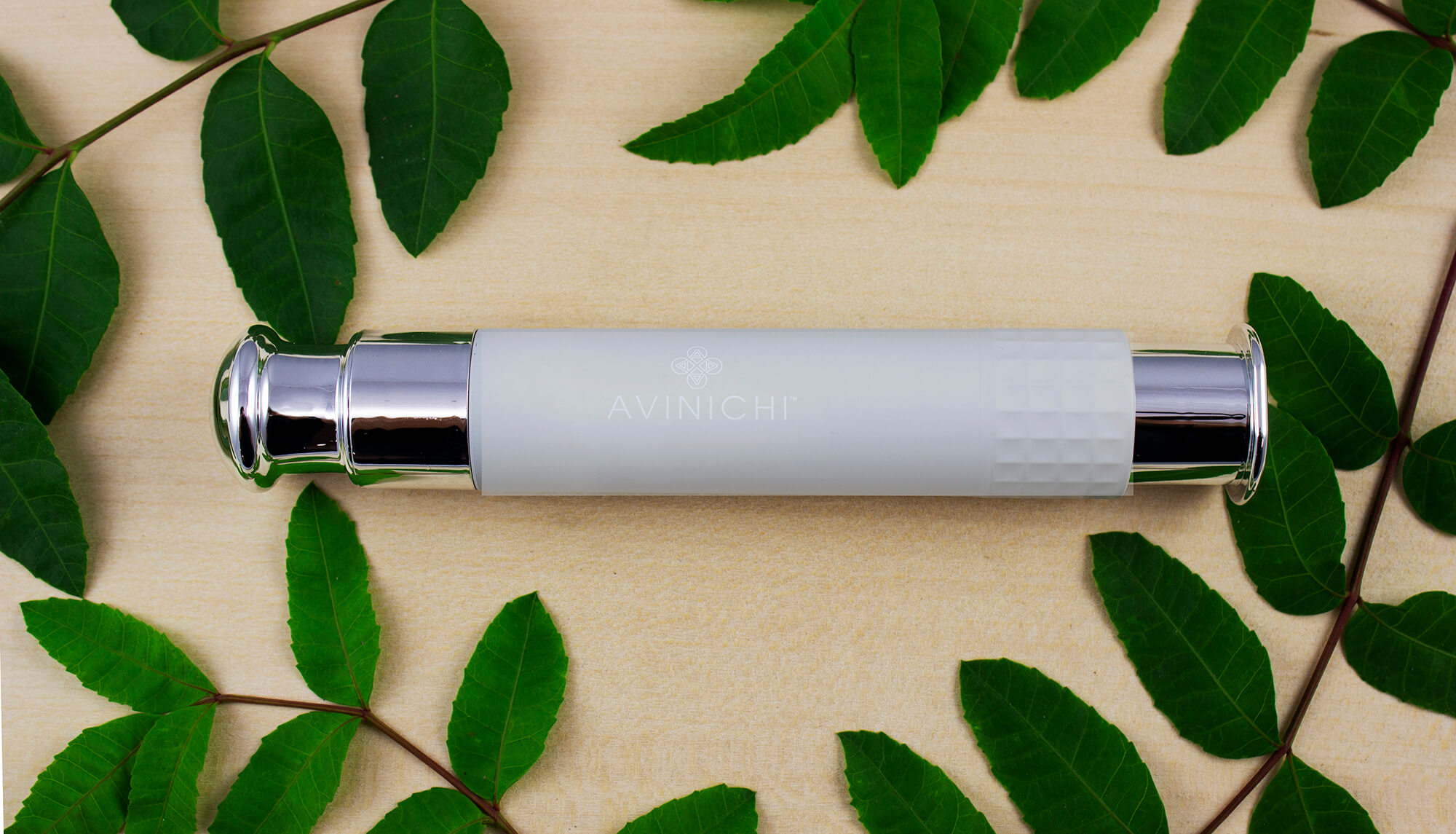 Have you ever wondered why the skin around your eyes starts to show the visible signs of aging much earlier than the rest of your face? We've already established that this area has very thin, delicate skin. But to add to it, it's also constantly experiencing stress in one way or another.
Think about how many times a day you blink, rub your eyes, squint, frown, or show other expressions. The only instance when your eyes can get some rest is during sleep. In addition, the thinner the skin, the more vulnerable it is to damage caused by environmental aggressors. That's why you might notice wrinkles, crow's feet, darkened skin, and dryness around your eyes even in your youth. 
Luckily for you, Avinichi's Eye Care Collection has just what you need to delay these visible signs of aging. Our Wrinkle Rewind Filler is made from an advanced formula that can smooth out the appearance of fine lines, wrinkles, and crow's feet around your eyes, on your forehead, and near your mouth.
What's in it?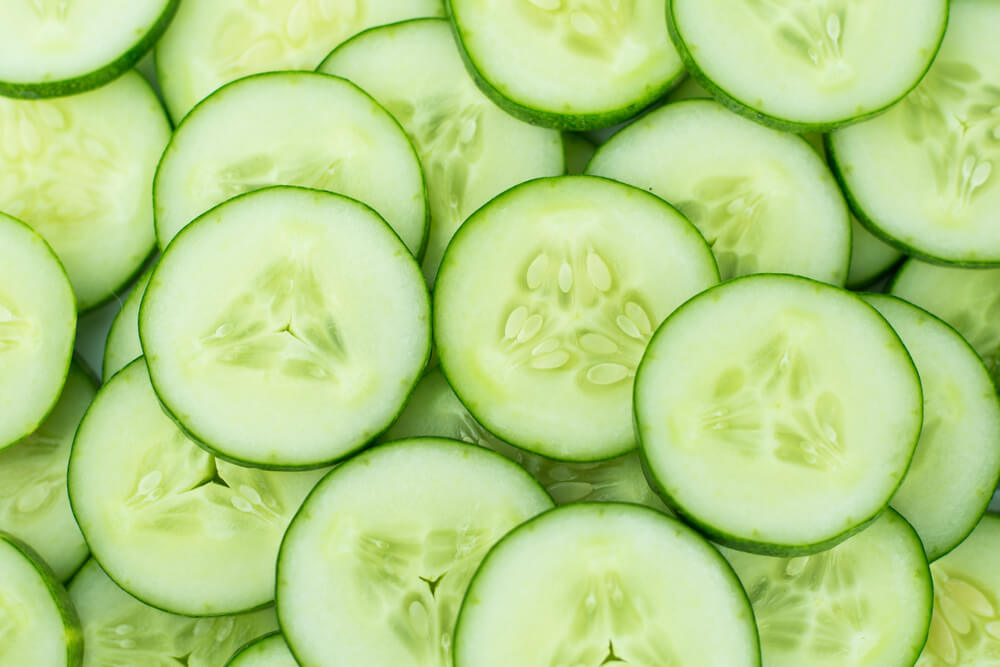 Our fast-acting formula infuses peptides and sodium hyaluronate to take care of the skin's moisture needs. Vitamins E acetate and A palmitate are highly effective for fading the look of aging and puffy skin.
We've also blended several powerful organic botanicals in our Wrinkle Rewind Filler. The superfood Camu Camu, grape seed, and cucumber fruit extracts will pamper your skin and make it appear radiant and hydrated. Avocado oil and sweet almond oil in the formula work effortlessly to fade the look of flaky and coarse skin.
It's time to give your skin a fresh start and a youthful appeal with our Wrinkle Rewind Filler. This fast-acting formula will immediately give you the results you're looking for. It smooths out the look of troubled areas and keeps your skin looking tight, firm, and uplifted. 
How to Use
To use, twist the bottom of the syringe and push it to dispense the formula onto your finger or directly onto fine lines and wrinkles. Pat it in gently until it's properly absorbed. If necessary, remove excess formula with a cotton swab.
The Best Way to Use Eye Care Products
Eye care products require extra care in terms of their use to give you the best results possible. If you think you aren't getting satisfactory results, ask yourself: am I doing it right? Here are the steps involved:
Step 1: Ensure Cleanliness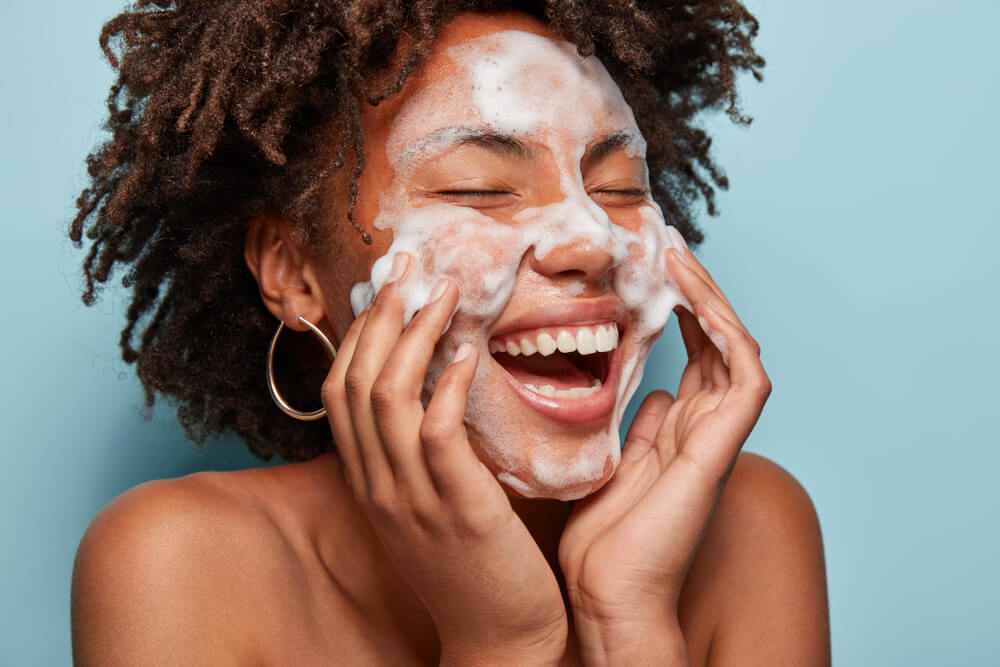 Bacteria on your skin can do a lot of harm. For the skin around your eyes, the adverse effects would be doubled. So, whenever your hands come into contact with your skin — to apply makeup or skincare products — make sure they're freshly cleaned.
Your face should be cleansed as well before you decide to apply any creams or serums. You can use our Noni Mousse Cleanser to clarify and refresh your complexion. It removes dirt and makeup particles on your skin so they don't hinder the efficacy of your skincare formulas.
Step 2: Remember the Light to Heavy Rule
Always apply your products in the right order — from the lightest consistency to the heaviest. So, serums go before creams.
Step 3: Use the Right Quantity
The recommended amount of eye care formula is typically different depending on the product you're using. However, it's common practice to use no more than a pea-sized amount for each eye since these products tend to be very concentrated.
Step 4: Your Ring Finger is Key
Make it a habit to apply eye care products using only your ring finger. This way, you exert the least amount of pressure on the delicate skin around your eyes.
Using this finger, create a semi-circle of little dots of the formula under your eyes — from the inner corner to the outer area. Tap gently until the product is properly absorbed. Be sure to never rub the skin in this area as it can worsen your issues.
Get a Brighter-Looking Eye Area with Avinichi's Eye Care Collection
Avinichi's Eye Care Collection is just what your eye area needs to look renewed and radiant. All the formulas in the collection bring together the best ingredients for the thin, delicate skin around your eyes. So, make sure you incorporate them into your daily skincare routine to witness wonderful results!
If you have other visible skin concerns you wish to address, don't forget to check out the Avinichi Store for the best in skincare.