Published: May 30, 2023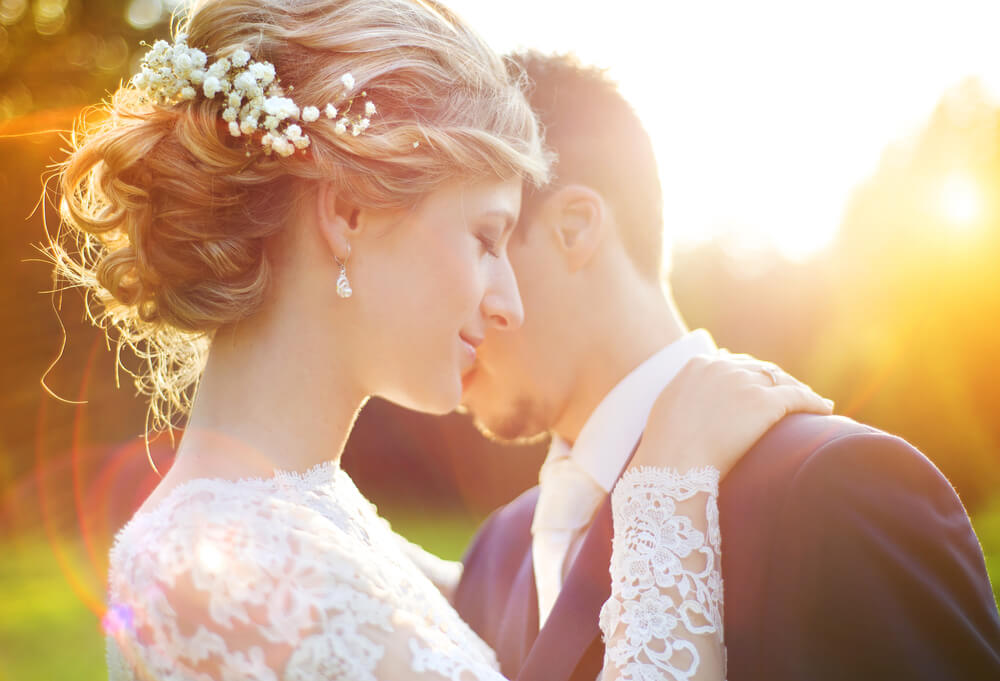 It's only natural to want to look your very best on your wedding day. After all, all eyes will be on you! Sure, you'll probably be wearing some makeup, but an effortless, lit-from-within glow is something that requires a little pre-planning.
So, what does bride skincare actually involve? 
Well, ideally, you should begin preparing your skin a few months in advance. However, whether you only have a few days to go or your wedding is still several weeks away, here are some bride skincare tips from Avinichi to ensure that you look absolutely flawless when you say "I do". 
Identify Your Main Skin Concerns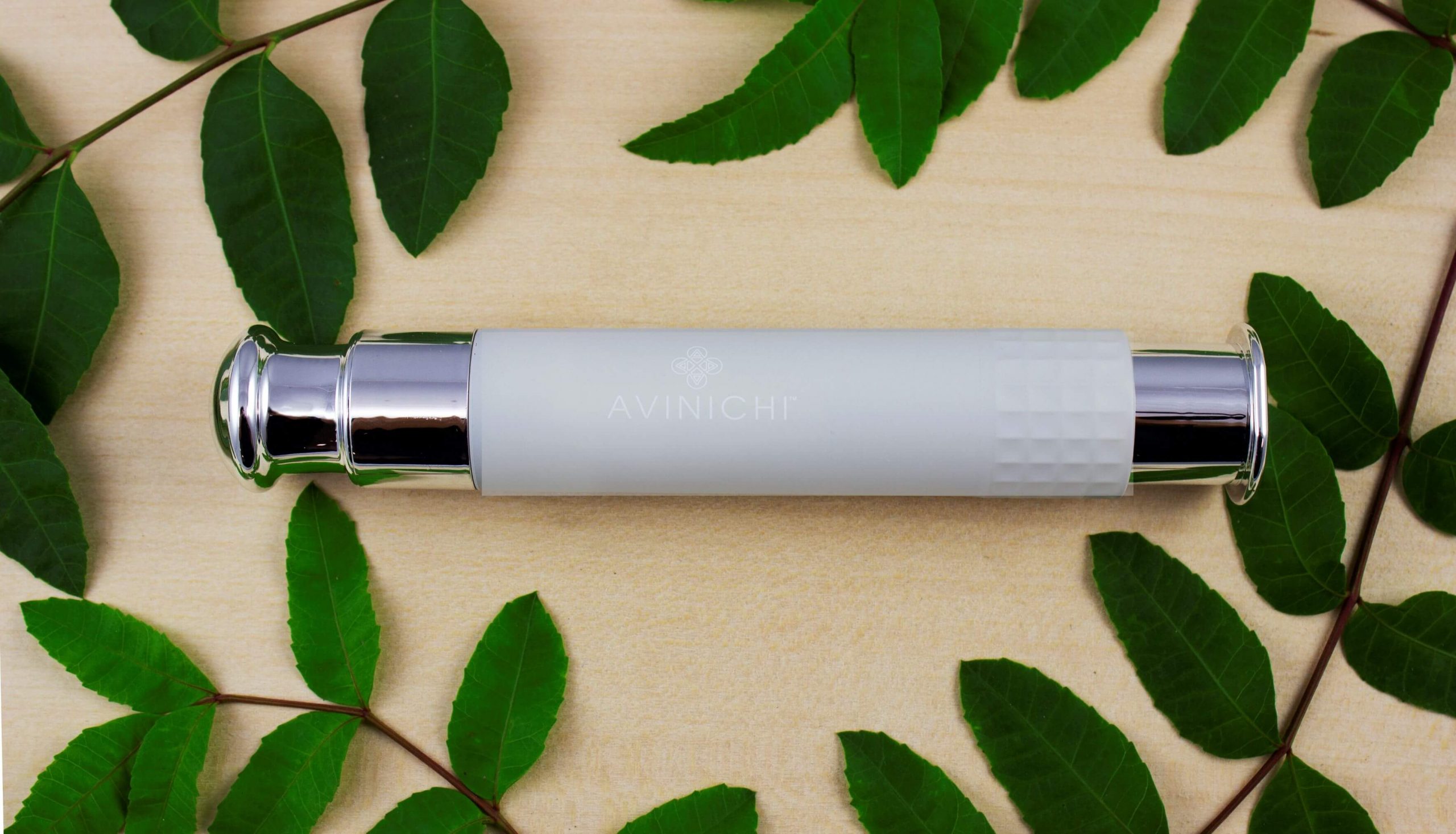 In order to decide what your skin needs in the run-up to your wedding day, you first need to identify the visible skin concerns that you want to target. After all, everyone has their own issues, which is why bride skincare varies so much between individuals.
Once you've worked out exactly how you want to improve your complexion, you can then look for products that will enable you to do just that.
For example, if you're hoping for a smooth and wrinkle-free appearance on your big day, then the Avinichi Wrinkle Rewind Filler would be a great buy. This formula produces near-instant results, making it ideal for use on your actual wedding day too. However, start using this product in advance and its effects will be even more noticeable.
Another common bride skincare concern is the appearance of enlarged pores. They can make the complexion look bumpy and uneven, which you definitely don't want in all of your wedding photos! To tackle this, you'll need to add a good cleanser and toner to your skincare routine. Keep your pores clear of impurities and they'll soon start to look smaller and less visible.
Exfoliate Regularly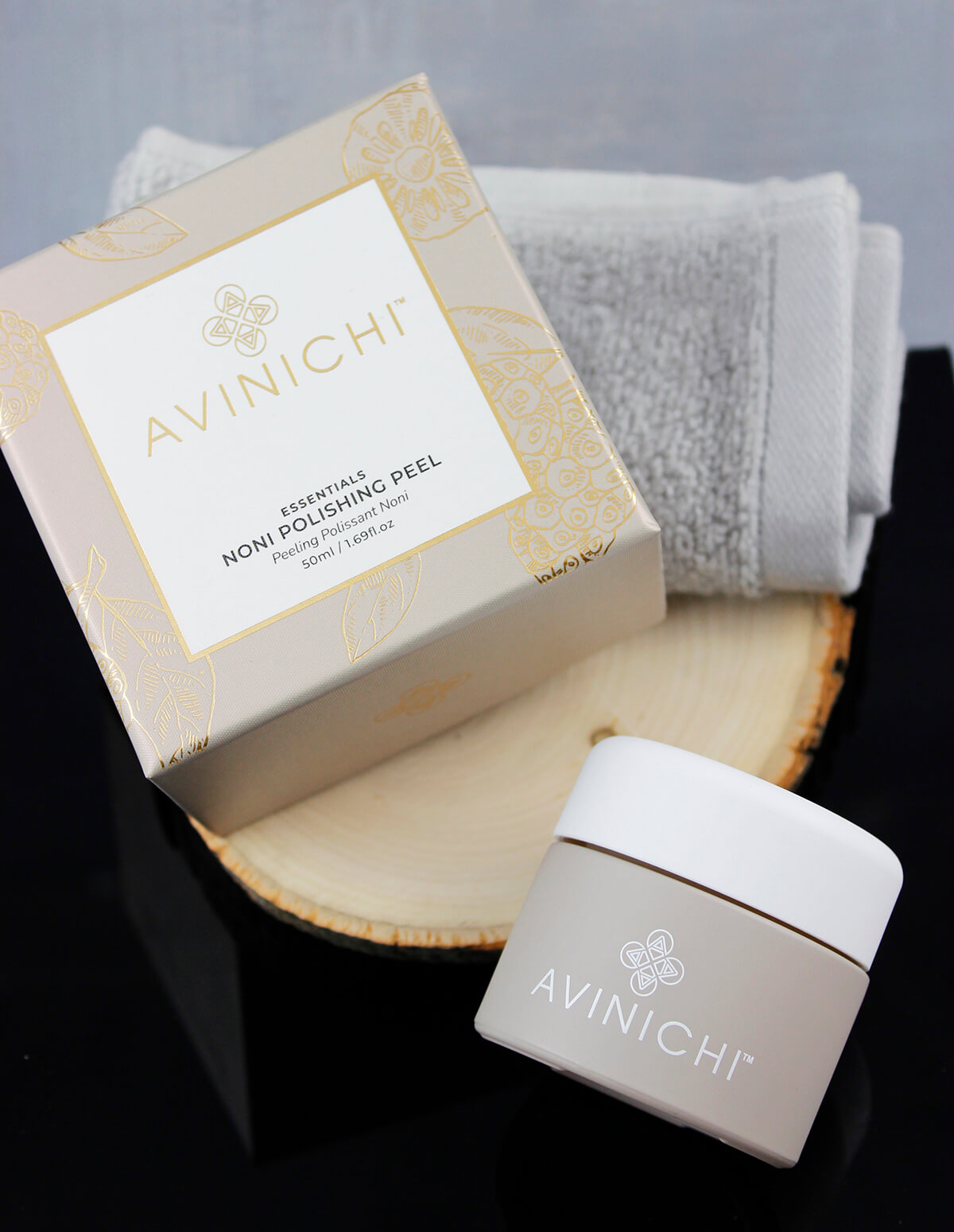 No matter what may be going on in your life, exfoliation is so important. However, it becomes even more so if you're hoping to glow on your wedding day.
That said, you don't want to overdo it either. It can take several months for the symptoms of over-exfoliation to clear. Exfoliate too often or with an overly harsh exfoliant and you could end up looking red and blotchy on your big day.
So, what's the solution? It's simple – find a gentle exfoliant and use it once a week, or twice if you have oily skin. 
The Avinichi Noni Polishing Peel is perfect for this. It uses bamboo powder to gently slough dead skin cells off the surface of your skin. At the same time, mandelic acid works on a slightly deeper level, yet it doesn't cause the same irritation that other alpha-hydroxy acids sometimes do. This exfoliant is also loaded with several vitamins and antioxidants, making it a fantastic multitasker.
Show Your Neck and Chest Some Love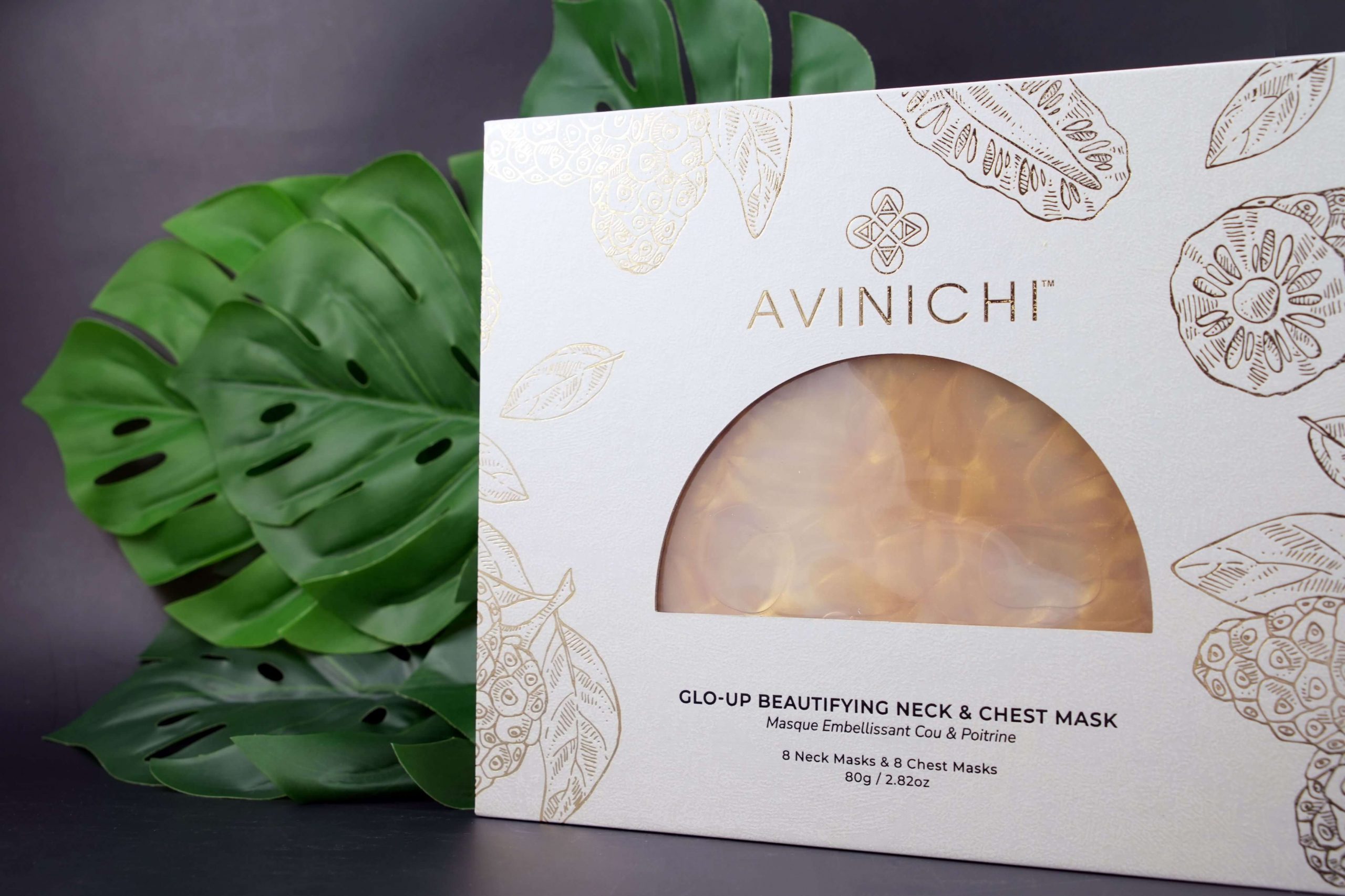 Most bride skincare tips focus on the face, but let's not forget that your neck and chest are likely to be on show too. You don't want this area looking crepey, wrinkled, or dry, so it will need some extra attention.
Fortunately, this is pretty easy. All you need to do is extend your facial skincare routine down to your neck and chest. The skin in this area is just as thin and delicate as the skin on your face, meaning that all of your facial skincare products will be just as effective when used on your neck and chest.
For a little extra TLC, consider the Avinichi Glo-Up Beautifying Neck & Chest Mask. This hydrogel mask is extremely hydrating. It contains sodium hyaluronate and glycerin, two fast-acting humectants that will immediately plump up the look of your skin. It's also infused with nettle extract and noni fruit extract. Both of these botanicals contain a high concentration of antioxidants, making them perfect for reducing the visible signs of aging and damage on your neck and chest.
Hydrate Your Skin Daily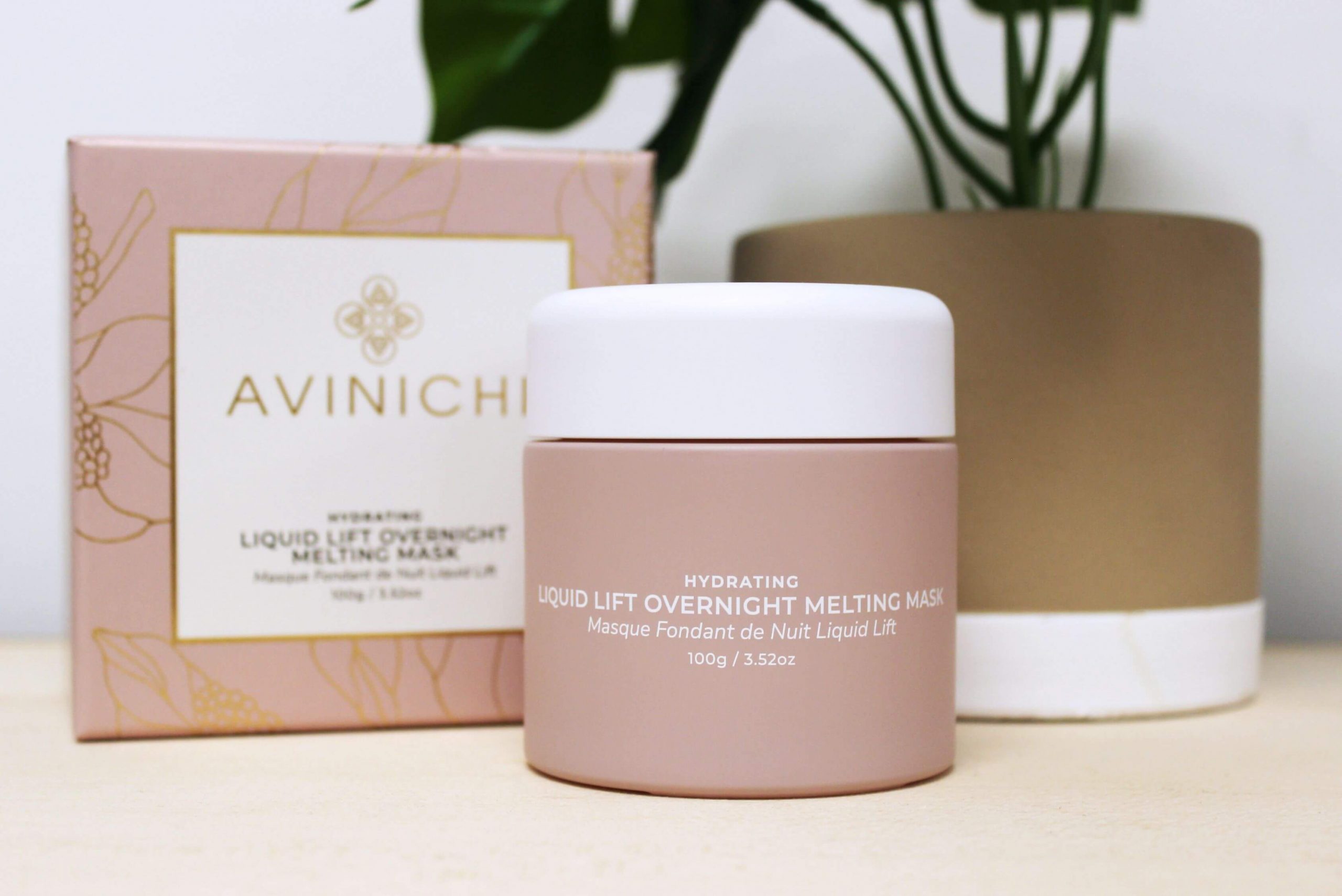 If you want to glow on your wedding day, then your skin needs to be fully hydrated. The more moisture contained in your skin cells, the fuller, brighter, and smoother your skin will look.
Avinichi's Phyto Thermal Collection is geared toward hydrating the skin. The Hydrating Antioxidant Serum is full of humectants and peptides. These ingredients are revered for how they can boost moisture levels in the skin. Follow up with the Mulberr-E Moisture Infusion Cream and your skin will look fresher and more rejuvenated than ever.
Overnight face masks, like our Liquid Lift Overnight Melting Mask, are also a good way to hydrate the skin. These are usually more intense than moisturizers, meaning that they only need to be used once a week. Apply our leave-on mask to your skin in the evening and you'll look luminescent come morning.
Add Vitamin C to Your Skincare Routine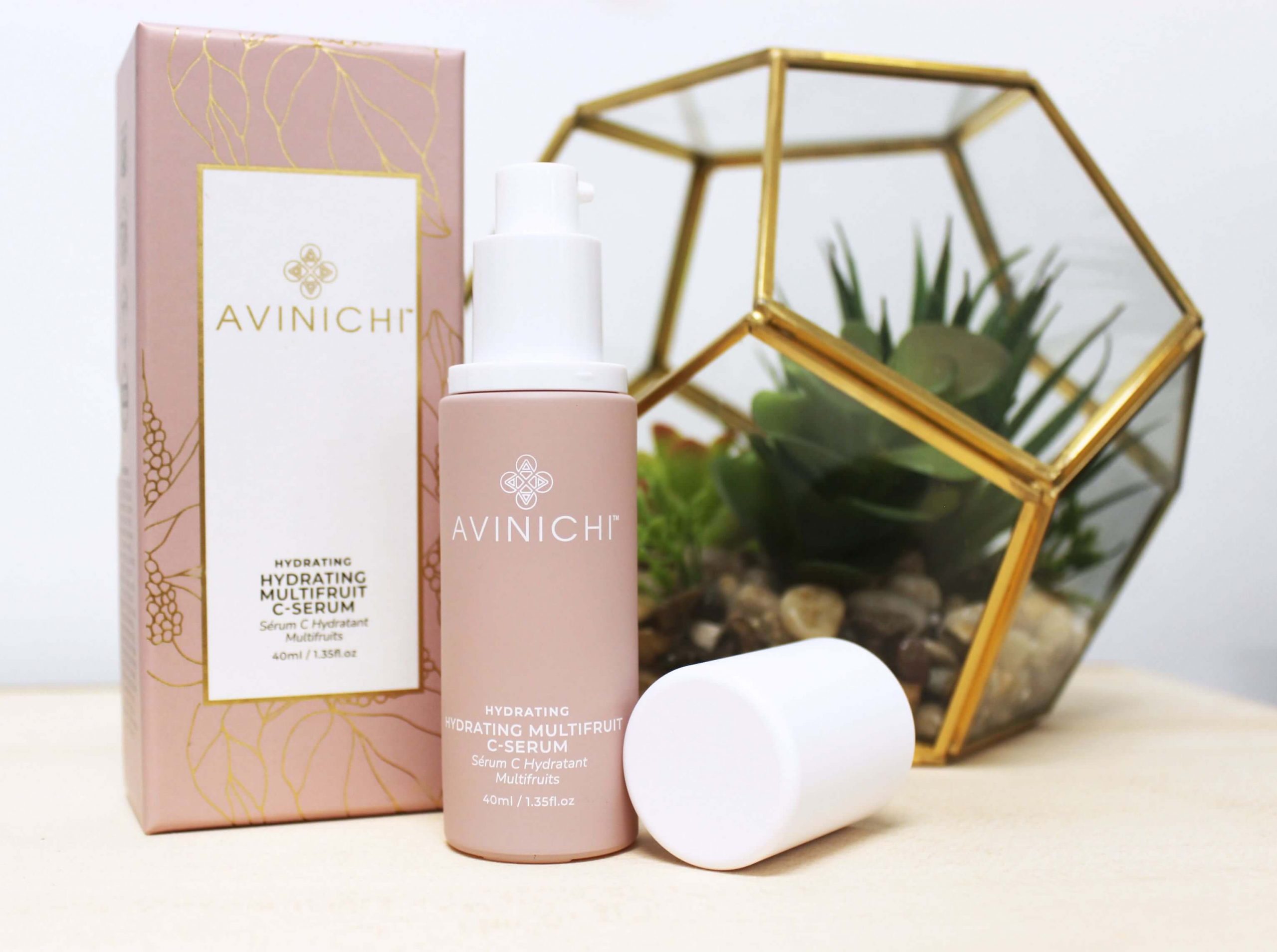 If you're not already using vitamin C on a regular basis, it's time to start doing so. This antioxidant is famous for how it can assist with just about every visible skin concern out there. Even if you're already blessed with a naturally flawless complexion, vitamin C will still help to give your skin even more of a glow.
The best way to add vitamin C to your skincare routine is with a vitamin C serum. Creams are great too, but they're much thicker. They're better suited for the surface of the skin. On the other hand, serums are lighter. They penetrate a little deeper into the skin's layers, meaning that they'll be able to produce significant visible results.
One serum that we would highly recommend for a bride skincare regimen is the Hydrating Multifruit C-Serum from Avinichi. This formula stands out from its competition because of how it contains two forms of the antioxidant. It also boasts vitamin A and vitamin E, both of which enhance the effects of vitamin C. 
Try Not to Stress
Planning and preparing for a wedding can be extremely stressful. However, stress spells bad news for your skin. Whenever you're feeling stressed, your body releases certain hormones that can cause a number of different issues, including acne and dryness.
So, in addition to creating a solid bride skincare routine, it's also vital that you take care of your mental health. If emotions are running high due to all of the stress involved in wedding prep, take some time out to calm yourself down. This may seem difficult at the time due to your packed schedule, but it will help to keep your complexion clear and balanced.
Keep Your Body Moisturized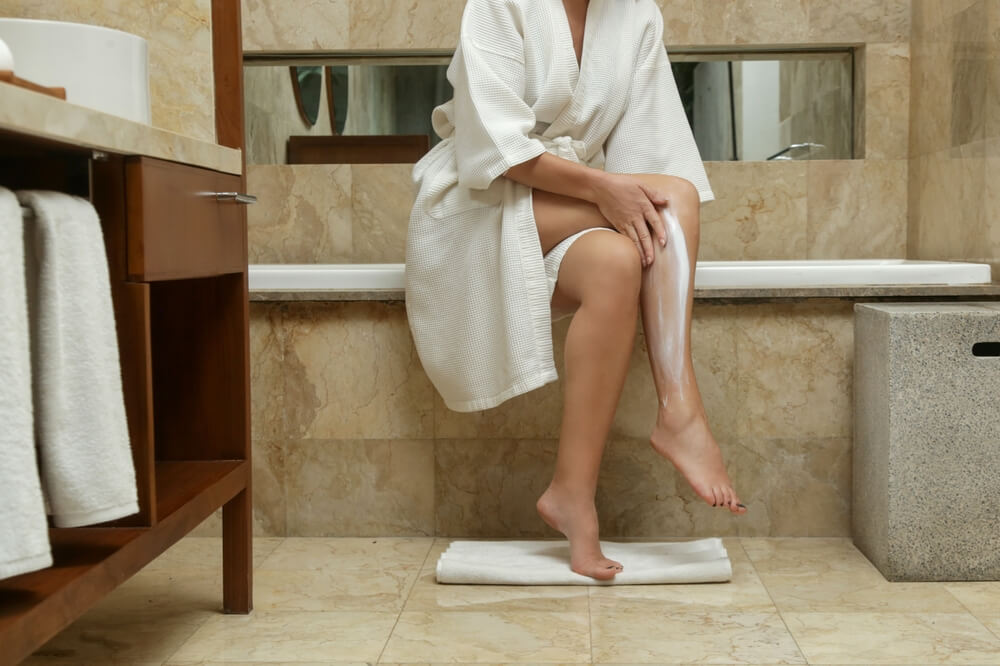 It's common for a bride to want to shed a few pounds before her wedding day. After all, this is when a woman wants to look her best, and there's absolutely nothing wrong with this!
However, weight loss is often accompanied by stretch marks, especially if the weight loss occurs quite rapidly in a short space of time. If you've been putting some extra effort into slimming down for your big day, then make sure you're also taking the necessary steps to prevent the appearance of stretch marks.
Simply keeping your body well moisturized will help with this. Try to find a body moisturizer that contains hyaluronic acid. Studies have found that this humectant works well at making stretch marks less noticeable, especially if it's applied in the early stages of stretch mark formation.
If you've already had your stretch marks for a while, then topical products will take much longer to work. In this case, your best bet would be to visit your dermatologist for a professional treatment. Everything from laser therapy to radio frequency treatments can help your body to look smooth and clear of stretch marks.
Protect Your Lips With SPF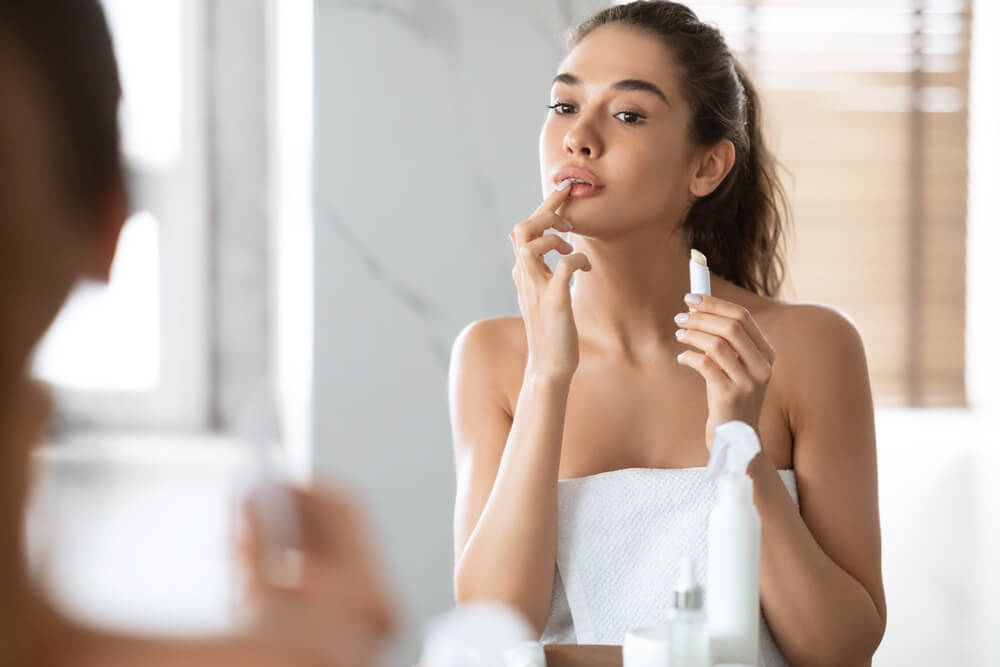 Hopefully, you're already covering your face and body with SPF each and every day. With the sun being responsible for everything from dark spots to acne to wrinkles, it's important to protect your skin from the sun as much as possible, especially if you're hoping to look flawless on your wedding day.
That said, make sure that you don't forget about your lips! Every bride wants her lips to look smooth and luscious on their wedding day. A kissable pout is a must for your first smooch as husband and wife!
That's where a lip balm with SPF can be a game-changer. Start using this as early on as possible, reapplying it a few times a day. Once your wedding day rolls around, give your lips a coating of your balm before applying your lipstick over the top.
Don't Try New Products or Treatments Right Before Your Big Day
The bride skincare tips that we've shared above include recommendations for a number of different products. However, if you only have one or two weeks to go before your wedding day, avoid using anything new on your skin. Even if your skin usually tolerates new products and ingredients without a problem, it's not worth risking a reaction on your big day.
So, if any new skincare products intrigue you, try to purchase them at least a couple of months before your wedding. This way, you'll have plenty of time to try them out. If your skin does happen to react to them, then your complexion will be able to heal before your big day.
Visit a Dermatologist
Feeling overwhelmed by all of these bride skincare tips? That's understandable, especially since you likely already have so much on your mind before your wedding.
If this is the case, it would be worth paying a visit to your dermatologist. They'll be able to professionally assess your skin and give you the guidance that you need to achieve a flawless complexion. Whether this simply includes recommendations for new products and ingredients or a couple of professional treatments, the personalized advice of a professional can be so helpful at a time like this.
Avinichi Makes Bride Skincare Easy
It can take a while to get your skin wedding-ready – some people start their bride skincare routine up to a year in advance of their big day! However, even if you've left things to the last minute, don't worry – follow the tips that we've shared above and your skin will look beautifully luminescent when you tie the knot.
Click here to browse more bridal-worthy skincare products from Avinichi.